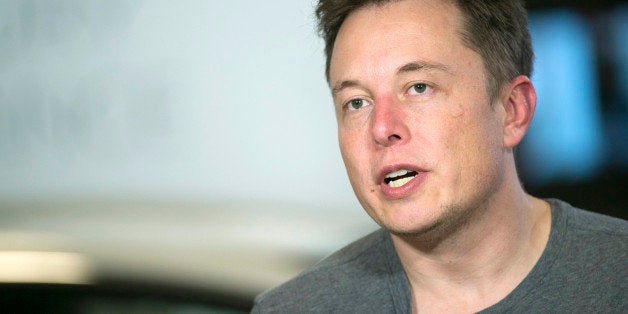 In 1834 Aimé Thomé de Gamond, an eccentric French engineer, had a crazy idea to build a tunnel under the Atlantic Ocean that would connect Northern France with the southern tip of England. His concept was derided as too expensive, technically difficult and fraught with political and economic danger. Some 160 years later in 1994, the Channel Tunnel launched the first Eurostar high speed train that now carries over 10 million passengers a year from London to Paris in a little over two hours
Hyperloop, a proposed super-speed LA to San Francisco link which was announced this week by engineer and entrepreneur Elon Musk, follows that tradition and should come as no surprise. Musk has achieved remarkable success in focusing on large-scale problems and realizing them as transformative, and very profitable, solutions.
In the early days of the internet, the notion of paying for goods and services online was considered risky at best, limiting e-commerce acceptance and growth. By 1999, Musk had launched a new payment system that would eventually become PayPal, the de facto online payment system of choice that now handles over a quarter of a billion dollars in transactions each day.
Tesla Motors, his emerging car company, is considered transformative in bringing the electric car, if not to a mass market, at least to one that believes we are long overdue for a practical and stylish alterative to the century old gas engine. Meanwhile, General Motors has struggled to sell the Chevrolet Volt, its interpretation of a pseudo electric vehicle; possibly because it has been burdened with a decades-old mission to protect the petrol-driven status quo.
SpaceX, which became the first privately funded space transport company to carry a payload to the International Space Station, is the result of Musk's transportation vision of creating what will be the 21st century equivalent of the 18-wheeler running down the highway.
Critics who busy themselves bemoaning that Tim Cook is not the next Steve Jobs, or whether the iPhone 6 or Samsung Galaxy 4 will be the next game changer, are misguided. Like Hollywood moguls who believed Jaws 2 would be better than the original, they are thinking that the sequel will outperform the original. It rarely does. Innovation of magnitude is not easy, which is what makes it so rare when a big idea such as Hyperloop is proposed.
What sets Musk and Jobs apart is that they both charted a new course. Not just better versions of what has come before -- do we really need a better paper towel, or an 'all new' toaster oven? They are thought leaders who maintained a childlike view of how design innovation can transform the way we live each day and can inspire those around them to believe it too. Ironically, with an approach that is less focused on selling stuff, they also create remarkable, successful companies.
Nobody expects Hyperloop to come to life anytime soon. Not even Musk. He announced his vision this week as an open concept design, inviting others to build on his idea. You can be sure that the time will come when some, if not all of this grand scheme will take us from one place to another in what at this point seems unbelievable speed. And when that happens, remember the big thinkers. They are the ones who recognize how design, in its broadest sense, is the ultimate problem solver.
Los Angeles to San Francisco in 30 minutes? Sign me up!
Related
Popular in the Community