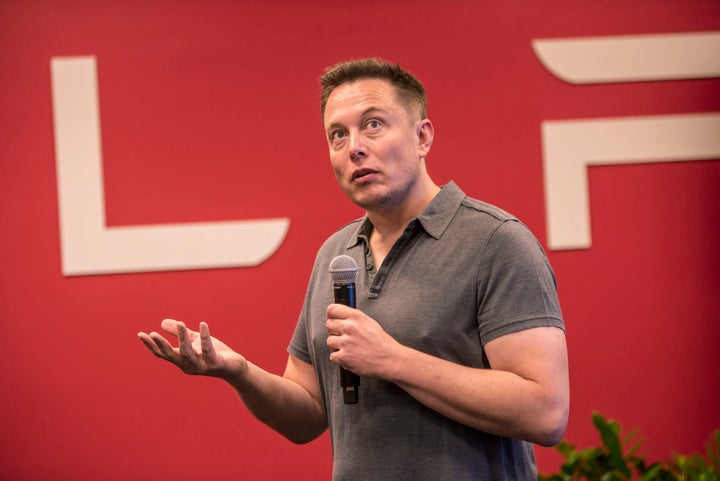 Elon Musk is pretty sure that Apple has its own electric car in the works, but he doesn't seem that worried.
The Tesla chief told the BBC in an interview published Tuesday that it was an "open secret" that the tech giant was building a vehicle to compete with rival automakers. Reports of Apple's hiring frenzy over the past year have only fueled these expectations.
Mission Motors, a maker of electronic motorcycles based in San Francisco, collapsed last year after Apple lured away some of its top engineers. Apple is also amassing a number of high-level execs to run what is assumed to be its electric car operation. Doug Betts, a veteran of Toyota, Nissan and the Chrysler Group, and Paul Furgale, a robotics specialist formerly at the Swiss Federal Institute of Technology, both joined the company last year.
"It's pretty hard to hide something if you hire over a thousand engineers to do it," Musk told the BBC.
Yet another hint of Apple's expansion into the auto market came last week, when news surfaced that the company had bought several car-related domain names, including apple.car.
Musk, meanwhile, appears to be shrugging off suggestions that Apple's project could pose a threat to his company. He's previously called Apple a "Tesla graveyard," referring to the company's history of hiring employees who have been fired by Tesla.
Rivalries aside, Tesla and Apple are among the new wave of companies that are forcing traditional automakers to take a hard look at the way they produce vehicles. Musk, for example, has long championed a future with cars that no longer depend on environmentally damaging fossil fuels.
Other firms are moving quickly into the electric car field. At the Consumer Electronics Show in Las Vegas last week, Faraday Future debuted a battery-powered concept car that could have up to 1,000 horsepower, and GM introduced an electric car that could go for 200 miles on one charge.
Popular in the Community