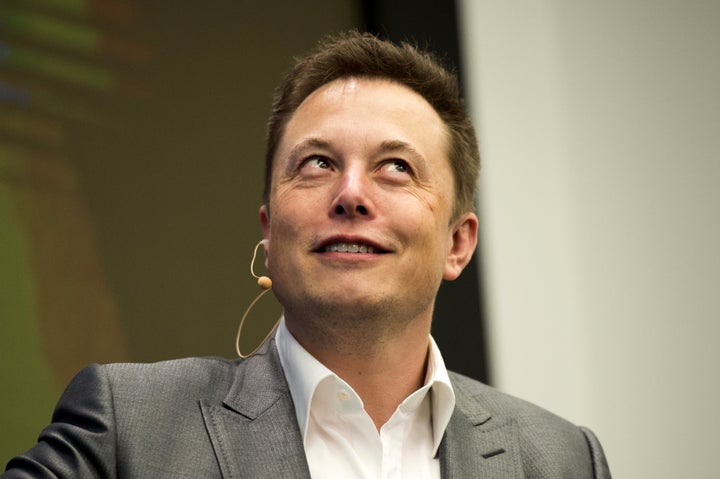 When Tesla CEO Elon Musk revealed his much-hyped master plan for his company this week, very little about it came as a surprise ― at least for Adam Jonas.
Almost exactly a year ago, Jonas, a highly regarded analyst at Morgan Stanley, laid out his predictions for the future of Tesla, the 13-year-old Silicon Valley company towing a reluctant auto industry into the 21st century. In an August 2015 memo, Jonas speculated about a very different Tesla that might one day exist ― a Tesla that would not only produce cars but also operate fleets of self-driving electric vehicles that could be summoned via an app.
In a 1,483-word blog post published Wednesday, the electric automaker announced just that, and more. Those fleets of self-driving cars, the company promises, will be bolstered by autonomous buses to carry passengers en masse. And, as expected, Musk stumped for the merger he proposed last month with SolarCity, the energy firm where he serves as chairman, as part of his plan for transforming Tesla into the world's first sustainable energy giant.
But Musk did drop one bombshell: He wants Tesla to get into the trucking business.
"We'd say the Master Plan Part Deux is pretty darn down the middle of the fairway of our expectation. With one exception: Tesla Semi," Jonas wrote in a research memo on Thursday. "We did not see that coming at all."
Self-driving technology went mainstream earlier this year, when nearly every auto manufacturer ― as well as a handful of tech companies ― unveiled some kind of plan for autonomous features. As robotics improve, potentially millions of jobs are at risk of being outmoded.
Nowhere is that more acutely felt than in trucking, an industry of about 800,000 drivers whose long hours behind the wheel leave them among the least healthy, most exhausted workers in the U.S. That has serious public safety implications. Big rigs drive just 5.6 percent of all U.S. miles, but cause 9.5 percent of all driving fatalities, according to data cited by CNBC from the U.S. National Highway Traffic Safety Administration.
Already, a handful of companies are pushing into this space. Otto, a startup founded by former Google employees, launched in May with a kit of sensors, software and truck enhancements that can be quickly outfitted on existing trucks. Nikola Motors (familiar homage, anyone?), which announced a hybrid-electric truck that can go 1,200 miles, seems ripe to enter the autonomous space, too. Swedish automaker Volvo announced plans in May to start testing self-driving construction trucks for use in mines.
But Tesla would be the biggest and deepest-pocketed player.
"Together, these new entrants could pressure incumbent truck [original equipment manufacturers] to accelerate commercialization of the technology in much the same way that Tesla forced auto [manufacturers] to embrace technology at a much quicker pace," Ravi Shanker, Morgan Stanley's freight transport analyst, wrote in a memo on Thursday. "The trucking carriers are likely to be the biggest beneficiaries of this arms race."
It's unclear whether Tesla plans to build its own trucks. In his blog post, Musk vowed to reveal plans for the trucking operation sometime next year. If Tesla does plan to go that route, it could spell doom for big-rig makers, as Tesla would become the first trucking company to build and operate vehicles.
"Another part of Tesla's master plan was to launch a shared mobility fleet service for personal transportation," Shanker noted. "If Tesla adopts a similar approach to fleet operations in commercial trucking, they would compete with existing [freight companies] as the only vertically integrated [original equipment manufacturer]+carrier in the industry. If the incumbent carriers are not careful and not open to embrace technology, they could find themselves quickly disintermediated by faster moving competitors."
Related
Before You Go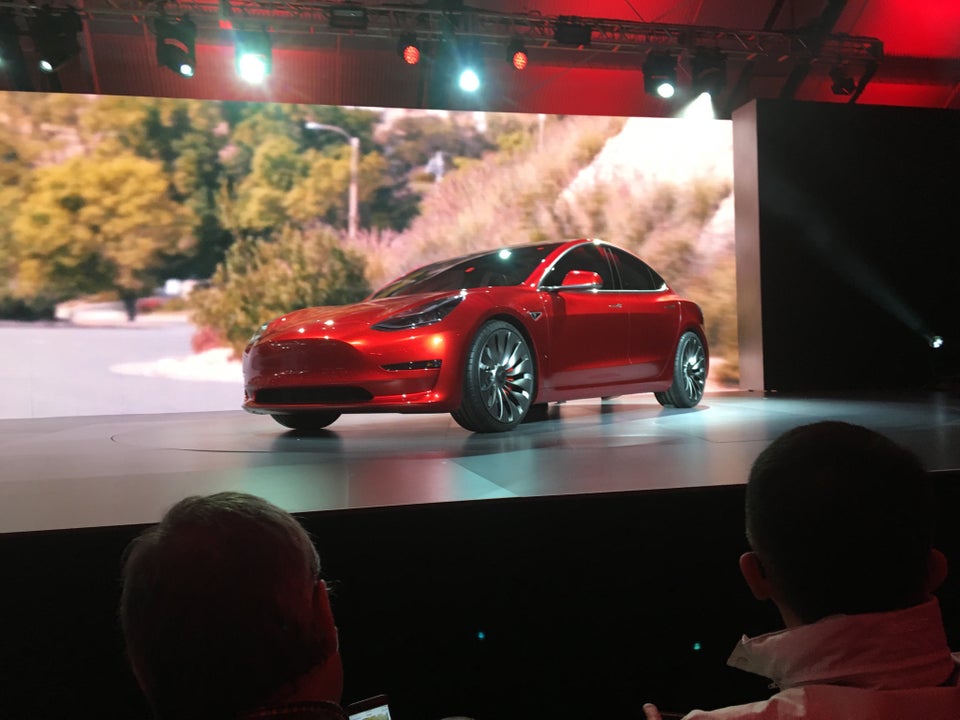 Tesla Model 3
Popular in the Community