Tesla Motors plans to roll out its first affordable car in two years.
In a tweet posted on Wednesday night, CEO Elon Musk said the Model 3 -- a small-sized sedan that the company hopes to sell for about $35,000 -- will start production in 2017.
First, the electric automaker needs to finish construction of the Gigafactory, a massive facility for building the lithium-ion batteries that power Tesla's vehicles. By 2020, the roughly $5 billion factory, located in Nevada, is expected to create more batteries in one year than were produced worldwide in 2013.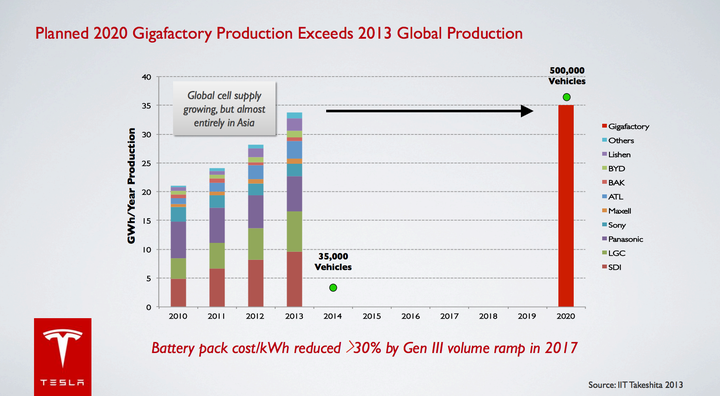 The Model 3 is crucial to Tesla's ambitions. Musk has long dreamed of replacing cars that burn fossil fuels, which contribute to climate change. To do so, his company must produce affordable vehicles.
For now, Tesla's only available offering is the Model S sedan, which starts at about $70,000. Next in its lineup is a slightly more expensive SUV, dubbed the Model X.
The long-awaited Model X is due out later this month.
Related
Popular in the Community