"As soon we saw the brief this morning, we insisted on being added," a Tesla spokesperson said in an email to HuffPost.
Tesla and SpaceX were among roughly 30 companies to sign on to the document Monday, bringing the total number to 127. Other major firms include Apple, Facebook, Google, Netflix, Twitter and Microsoft.
"Immigrants are among our leading entrepreneurs, politicians, artists and philanthropists," the letter states. "The experience and energy of people who come to our country to seek a better life for themselves and their children — to pursue the 'American Dream' — are woven throughout the social political and economic fabric of the Nation."
Over the weekend, Trump repeatedly took to Twitter to blast the judge who issued the order, calling it "ridiculous."
Over the weekend, Musk took to Twitter to defend both the U.S. legal system and those engaging with Trump on important issues.
Cristian Farias and Mary Papenfuss contributed reporting.
Before You Go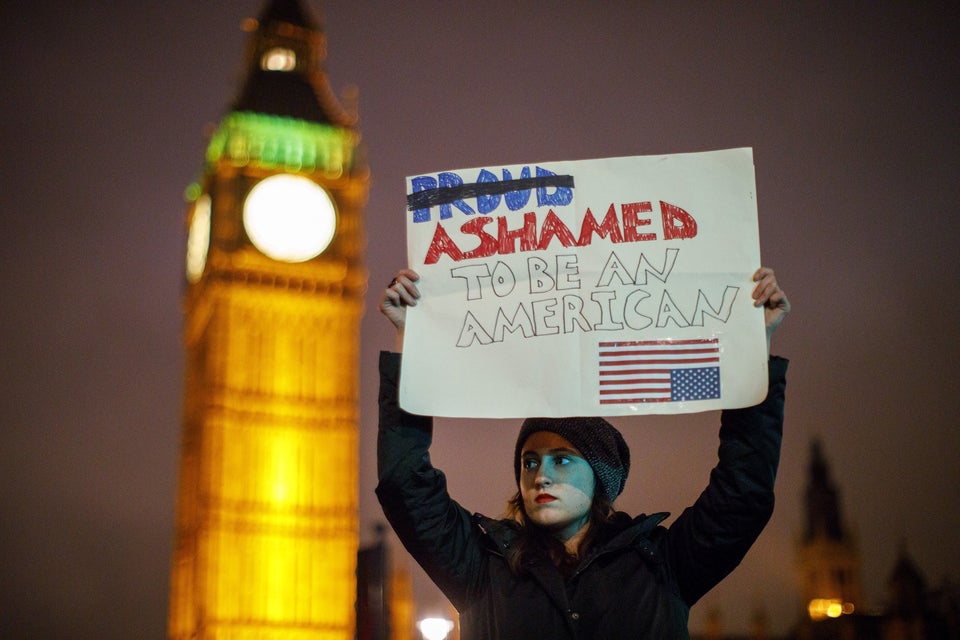 The World Protests President Trump