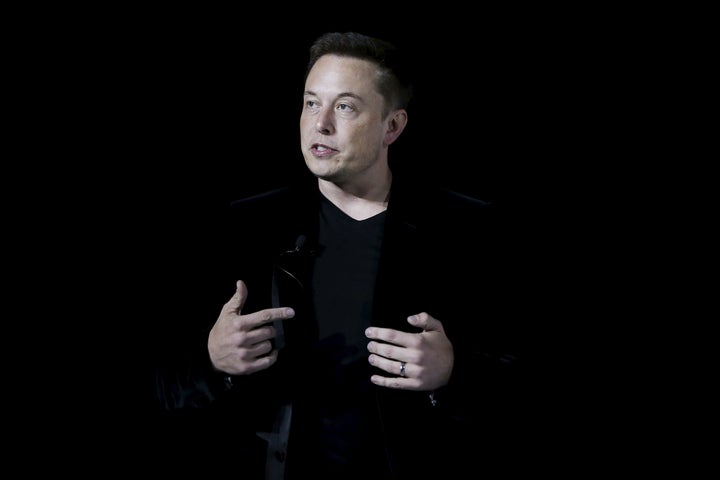 Elon Musk is placing a $20 million bet on Tesla Motors' future.
The chief executive wants to buy up to 83,974 shares of common stock in the electric automaker for about $20 million, according to a Thursday filing with the Securities and Exchange Commission. He already owns a $6.74 billion stake, and about 27 percent of Tesla's shares outstanding, The Wall Street Journal reported, citing the data service FactSet. 
The company on Thursday morning announced Musk's proposed purchase as part of its plan to sell 2.1 million shares to raise about $500 million. Shares in the company surged nearly 3 percent after the announcement.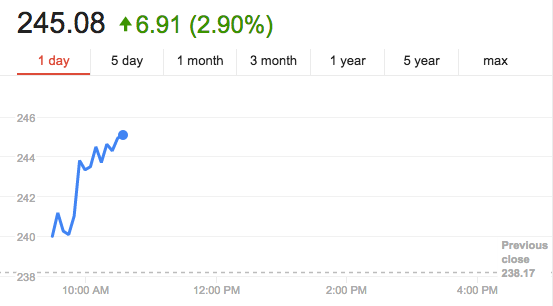 Tesla did not immediately respond to questions about when Musk's purchase would be finalized.
The firm has plowed through its cash supply over the last year as it gears up for the release of its Model X sports-utility vehicle and builds its Gigafactory, a massive battery manufacturing plant located in Nevada. 
Earlier this month, Tesla reported second-quarter results that beat Wall Street analysts' expectations, but the company lowered its forecast number of deliveries. Musk has said he hopes to sell half a million cars by 2020, yet the company cannot produce the 55,000 it had planned to deliver this year. 
To be sure, Musk's vision for Tesla goes beyond the -- often short-sighted -- value judgments of financial traders looking to maximize their short-term profit. The 12-year-old carmaker has led the charge in what -- after years of being suffocated by the gas-addicted auto industry -- may be shaping into an electric car revolution. Moreover, Tesla has partnered with SolarCity, the solar panel company chaired by Musk and run by his cousin Lyndon Rive, to sell batteries that store excess solar power for use in homes and businesses at night.
Tesla wants to change the way humankind powers buildings and vehicles. It's an investment that may not pay off from one three-month period to another. But Musk, whose worth Forbes pegs at $13.2 billion, already knows that. 
Calling all HuffPost superfans!
Sign up for membership to become a founding member and help shape HuffPost's next chapter