You don't often hear these words from a CEO.
Tesla Motors CEO Elon Musk publicly admitted Thursday that his company's stock may be overvalued. "I do think people sometimes get carried away with our stock," Musk said in Carson City, Nevada, at a press conference, according to CNBC. "I think our stock price is kind of high right now, to be totally honest."
Predictably, the company's stock dropped on Friday after Musk's overly candid remarks.
Tesla Motors' share price has shot up over the past two years.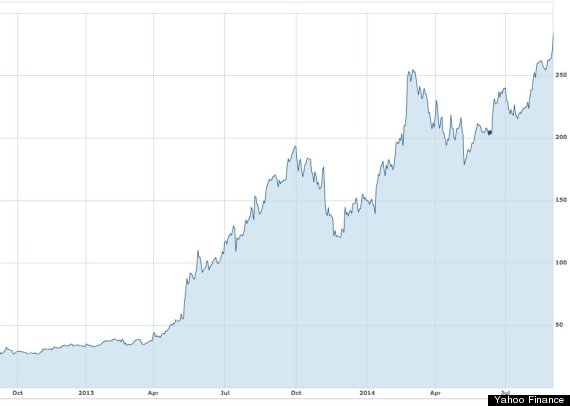 The company recently made a deal with the state of Nevada to build a $5 billion "Gigafactory" to mass produce the lithium battery packs its cars need to run. Tesla hopes the 10-million-square-foot factory will allow it to produce a new car, called the Model 3, that will cost just $35,000 and drive 200 miles on a single charge. The $70,000 sticker price for the only Tesla currently on sale, the Model S, is prohibitively expensive for most consumers.
Despite his moment of modesty, Musk remained optimistic about his long game. "If you care about the long-term Tesla, I think the stock is a good price. If you look at the short term, it is less clear," he said.
Related
Popular in the Community