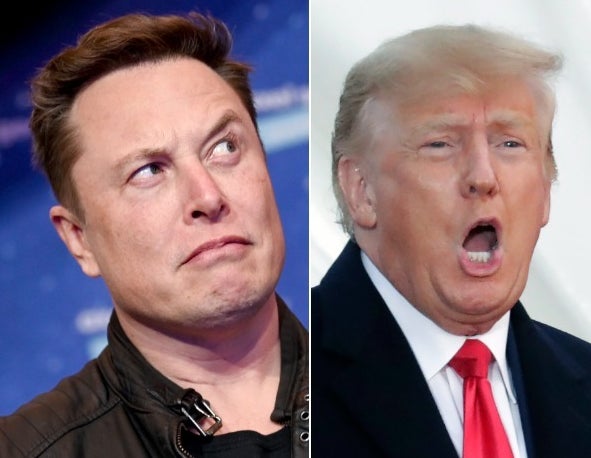 Tesla CEO Elon Musk slapped back at former President Donald Trump Monday, saying it was time for him to "hang up his hat and sail into the sunset."
Musk also urged Democrats to "call off the attack" on Trump for his role in the Jan. 6 violent insurrection:
In another tweet Musk called Trump "too much drama":
Trump complained about Musk during a political rally in Anchorage, Alaska, on Saturday. Trump cited Musk's claims that he had voted for Democrats in the past, but would switch to Republican candidates the next election cycle. Trump even claimed that Musk said he'd voted for him.
"So he's another bullshit artist," Trump said:
Trump also bragged that he had predicted Musk would drop his deal to buy Twitter for $44 billion.
On Friday, Musk announced he was terminating the deal, citing "material breach of multiple provisions" of the agreement and alleging Twitter failed to respond to multiple requests for information about fake or spam accounts.
Popular in the Community