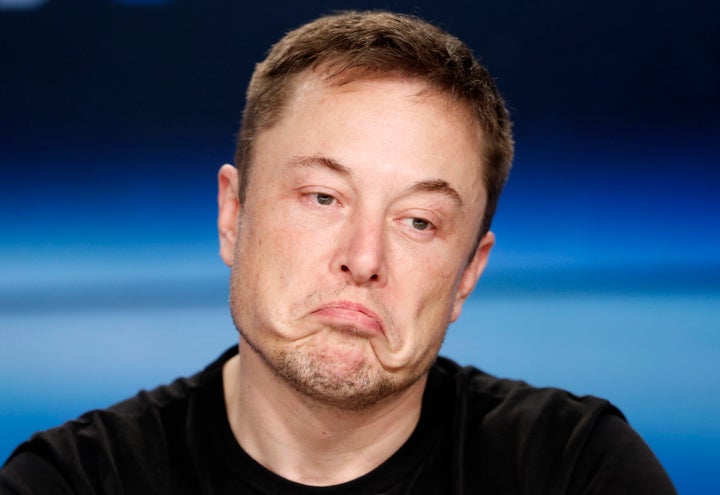 Weeks after issuing a public apology for baselessly calling a British cave diver a "pedo guy," Tesla founder Elon Musk has ramped up his attacks on Vernon Unsworth, labeling the diver a "child rapist" without providing any evidence.
Musk's renewed attacks on Unsworth, 63, who was involved in the July rescue of a youth soccer team in a Thailand cave, were sent to BuzzFeed reporter Ryan Mac last week in two separate emails.
In the first, sent on Aug. 30, Musk lambasted the reporter as a "fucking asshole" before describing Unsworth as an "old, single white guy from England who's been traveling to or living in Thailand for 30 to 40 years" and who has a "child bride who was about 12 years old at the time."
"I suggest that you call people you know in Thailand, find out what's actually going on and stop defending child rapists," Musk wrote.
BuzzFeed said it "could find no evidence to support [these claims], and Musk did not provide any documentation to support his accusations." No criminal records for Unsworth were uncovered in the U.K., the outlet added. BuzzFeed said it contacted the diver's 40-year-old girlfriend, who said she'd been dating Unsworth for seven years.
Musk confirmed to The Guardian on Tuesday that he had sent the two emails to BuzzFeed, though neither he nor Tesla provided additional comment.
The acrimony between Musk and Unsworth began in July, when the diver criticized the tech entrepreneur's attempts to build a mini-submarine to aid in the cave rescue.
"He can stick his submarine where it hurts," Unsworth told CNN at the time. "It just had absolutely no chance of working. He had no conception of what the cave passage was like."
Musk responded to the rebuke with defiance. "We will make one of the mini-sub/pod going all the way to Cave 5 no problemo," he wrote in a tweet. "Sorry pedo guy, you really did ask for it." (The mini-submarine was ultimately built, but was deemed "not practical" for the rescue operation by Thai officials. In his second email to BuzzFeed last week, Musk again defended the mini-sub, saying it was "total BS" for Unsworth to suggest it would not fit in the cave.)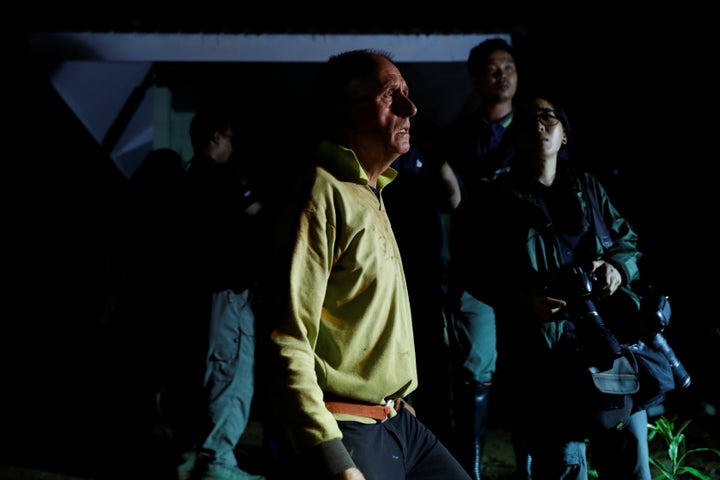 Musk's "pedo" claim, made without a shred of evidence, sparked intense backlash, and rattled Tesla investors and board members. The tech magnate eventually offered a half-hearted apology and deleted the inflammatory tweet.
Last week, however, two days before his emails to BuzzFeed, Musk doubled down on his attacks on Unsworth, suggesting in a tweet that the diver was, in fact, a pedophile.
Unsworth's lawyer said the diver sent a letter warning Musk about defamation on Aug. 6 ― several weeks before his Twitter retort, according to BuzzFeed.
He wrote in his first email to BuzzFeed: "I fucking hope that [Unsworth] sues me."
He may get his wish. Unsworth's attorney told The Guardian on Tuesday that his client was moving ahead with a lawsuit against Musk.
"Elon Musk's campaign of publishing vile and false accusations against Mr. Unsworth is inexcusable," the lawyer said. "Musk hopes to be sued and he deserves to be sued. He will be."
Popular in the Community