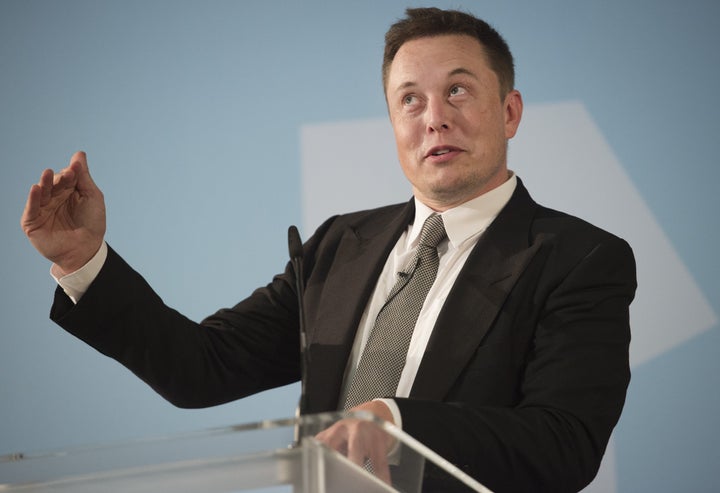 Elon Musk, unsurprisingly, thinks diesel and gasoline have peaked.
"What Volkswagen is really showing is that we've reached the limit of what's possible with diesel and gasoline," Musk said, following a meeting with the government of Flanders, Belgium's Dutch-speaking region. "The time I think has come to move to a new generation of technology."
That technology, it just so happens, is what Musk's electric car company sells. Tesla revived the electric car by designing speedy, luxury vehicles powered by rechargeable lithium-ion batteries.
Sure, the electricity used to charge most Teslas is still likely sucked from a power grid that uses fossil fuels. But, as traditional automakers scramble to launch vehicles rivaling Tesla's Model S, Musk's vision for a low-carbon economy comes closer to fruition.
Right now, Teslas are produced in a factory in Fremont, California, and the company is also building an enormous battery-making facility -- dubbed the Gigafactory -- in Nevada to drastically increase its manufacturing. By next year, Musk hopes to begin looking for places to erect another factory for producing Tesla vehicles in Europe. That would eliminate the need to ship cars across the globe from California.
In 2007, the shipping industry accounted for 2.7 percent of human-made carbon dioxide emissions, according to the International Maritime Organization, the U.N. agency that oversees the seas. That number is expected to more than double by 2050 if nothing is done to curb it.
"There's no question that we need to do local production in Europe, both of cars and battery packs," Musk said on Friday. "At some point, maybe sometime next year or so, we'll start investigating potential locations and certainly this region will be one of the places to look."
After the U.S. Environmental Protection Agency announced earlier this month that it was investigating Volkswagen, the carmaker admitted 11 million of its diesel-powered vehicles around the world were fitted with software allowing them to sidestep emissions rules. The company has set aside about $7.3 billion to deal with the fallout from the scandal, but it may be facing billions more in fines. A number of countries have opened investigations of their own.
CORRECTION: An earlier version of this story mistakenly said that the conference took place in Flanders.
Popular in the Community