Plus-size retailer Eloquii has made waves in the industry for providing its customer with truly trendy, well-made fast fashion. Where other companies have fallen short, Eloquii has made good on its word to deliver great style in all shapes in sizes.
Once an off-shoot of The Limited, which focused mainly on workwear, the brand relaunched a year ago with high fashion in mind. Since then, it has pushed out 24 collections and has an impressive social media following, keeping pace with its straight-sized counterparts.
More and more brands are finally following suit, but Eloquii has managed to maintain a special connection to its audience. So much so that it has even included customers in its past look books.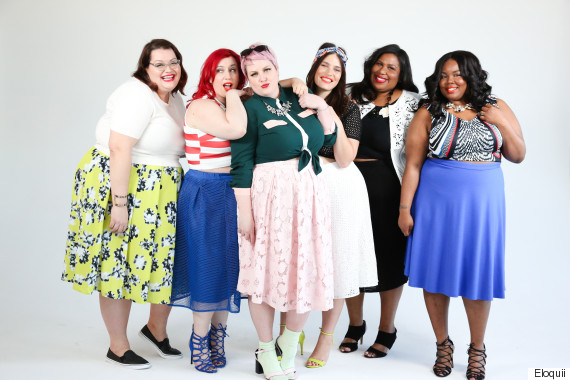 This time around, the brand decided to show off its latest collection by teaming up with influential fashion bloggers including: Sarah Conley of Style It, Liz Black of P.S. It's Fashion, Margie Ashcroft of Margie Plus, Clementine Desseaux of Bonjour Clem, Kellie Brown of And I Get Dressed and Chante Burkett of Everything Curvy And Chic. In addition to looking gorgeous in the clothes, these ladies have some words of advice for other companies venturing into the plus-size market.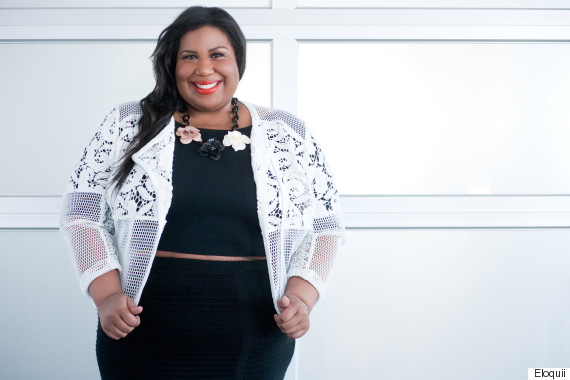 "Listening to your consumer is key," Brown told The Huffington Post. She added, "Rather than dictating what one thinks plus-size women want, ask them. [Eloquii] does a great job at both employing and consulting with stylish, plus-size women, which I think makes them a lot more fearless in their approach to design."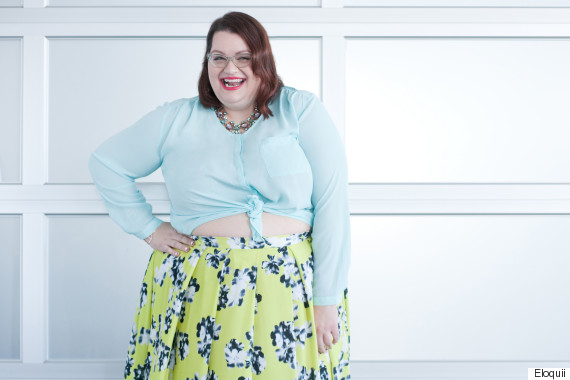 Eloquii's success seems to stem from engaging with its community of shoppers. With more than 120,000 Facebook followers who rarely shy away from giving their opinions, the company seems to respond to consumer demand in ways other retailers do not. The site vows to answer to every single request that comes through on its social media channels, and services such as tailored suiting, extended sizes (select pieces come in size 26 and 28) and a wait list for sold out items have been a direct result of customer requests. As Conley puts it, that heightened consumer attention is what's missing in most of the plus-size market:
"Fashion is about self-expression, but you don't see that represented in most plus-size merchandise on the market. I'm not talking about expressing yourself through a trite graphic tee or skull T-shirt. I'm referring to real fashion, like taking risks, having the latitude to experiment with prints, colors, textures and silhouettes. I'd love to see plus-size brands wake up and realize that if they want to offer fashion (as so many claim to do), they need to have a point of view."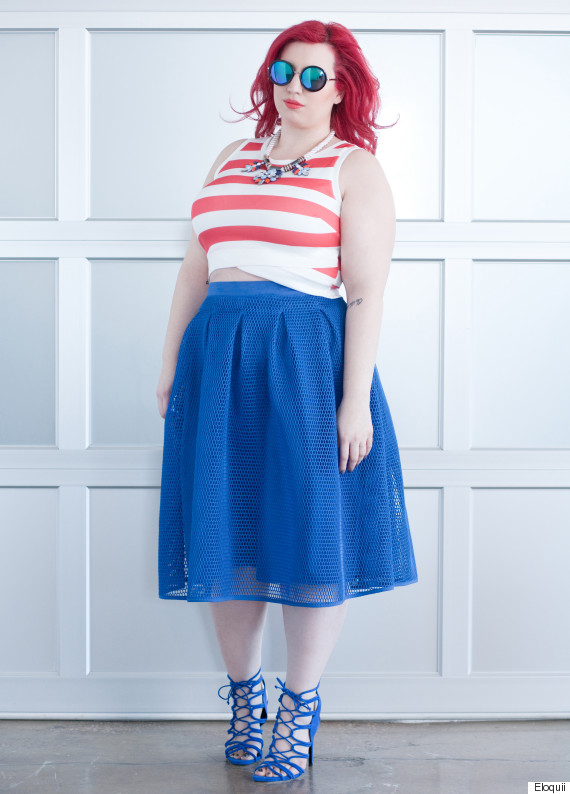 With this kind of feedback and support, it's difficult to understand why more fashion-forward are not yet hopping on the plus-size market train. According to Black, it may stem from simply not wanting to do it. "I think many brands don't want to bother. They are making a profit doing what they're doing, and they see expanding their size range as a way to spend, not make money," she told HuffPost.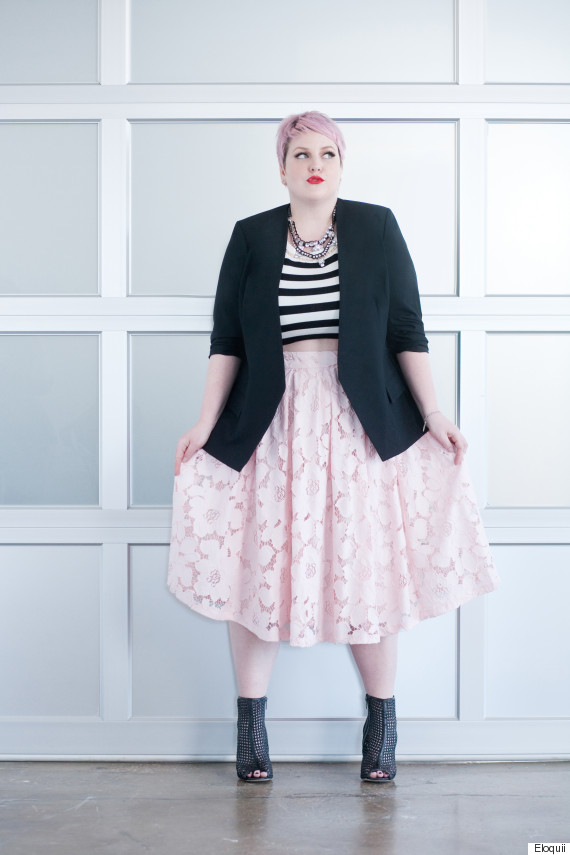 Even if that may be the case for some brands, as beauty standards continue to shift and evolve, more retailers will have to expand to plus-sizes in order stay relevant. For now, however, regardless of the amount of trendy plus-size options out there, Ashcroft says there are already plenty of ways for women of all shapes and sizes to feel good in their clothing.
"Early on I realized to never look at a size tag when shopping," she said. "People need to buy what fits, and realize that no one piece of fashion needs to be worn the way the designer intended. The lack of clothing options for my size is what ultimately led me to be a plus-size blogger, as I wanted to show girls around the world that your size does not need to define your fashion identity."
Check out the entire look book below, and head to Eloquii to shop.
Support HuffPost
A No-B.S. Guide To Life
Related
Before You Go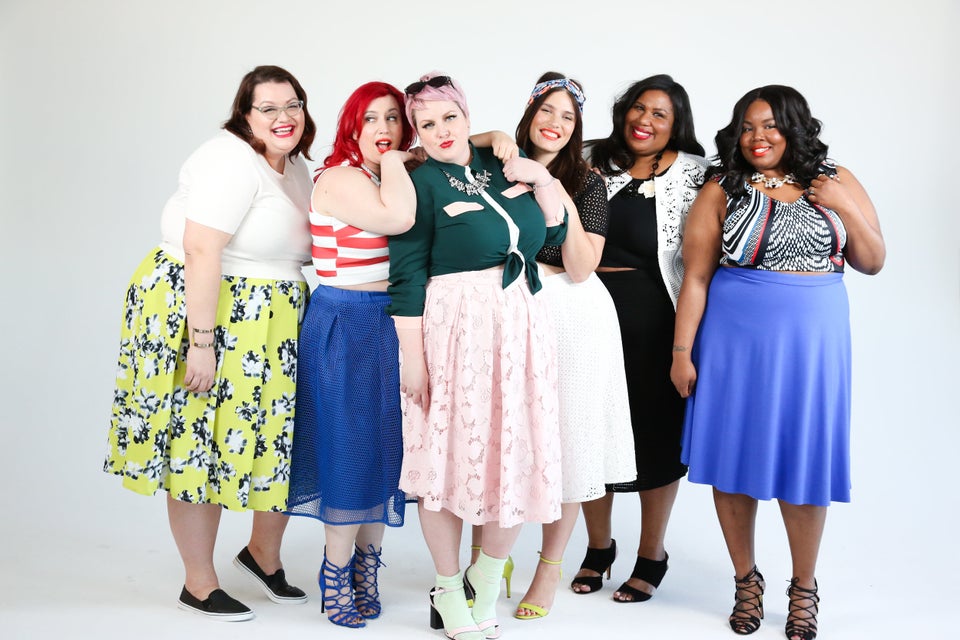 Eloquii Spring 2015 Look Book
Popular in the Community