Shopping for fashionable clothing above a size 12 is a challenge. Shopping for fashionable plus-size formalwear is nearly impossible.
Introducing Noir, an 11-piece capsule collection of evening dresses and separates in sizes 12-28 by Eloquii that is, according to a release, "fashioned with luxe fabrics of an elevated design and construction synonymous to the brand's core collection."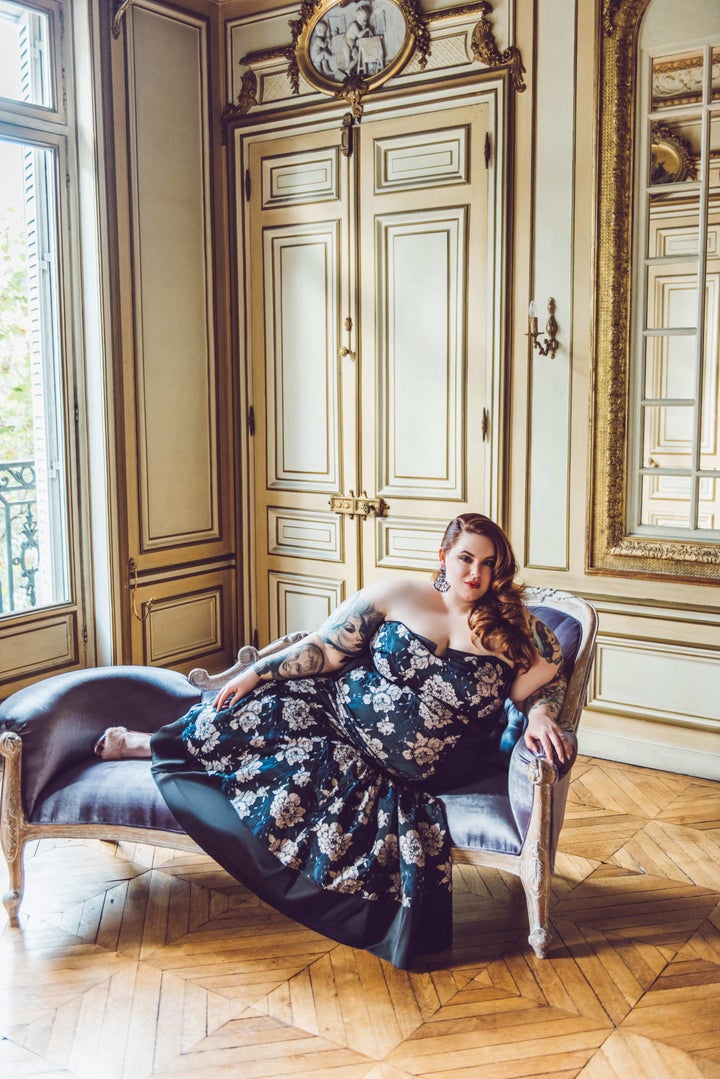 The entire collection is gorgeous and retails under $300, but it's the sheer availability of fashion-forward options that is most exciting to women like fashion photographer Anastasia Garcia, and the creator of the blog Curvily, Sarah Chiwaya.
"Shopping for plus-size formal wear as a size 22 woman is my worst nightmare," Garcia told HuffPost. "There are very few options for plus-size women, and all of them are basically mother-of-the-bride dresses. A couple of years ago, I was a bridesmaid in a friend's wedding. She wanted all of the bridesmaids to wear floor-length, sequined, rose gold gowns. I searched and searched, and the one gown I found that remotely resembled what she wanted didn't fit. So the other bridesmaids walked down the aisle in beautiful, floor-length sequinned gowns, and I wore a knee-length lace dress ― the only thing I could find in A) my size and B) in a cut that was flattering."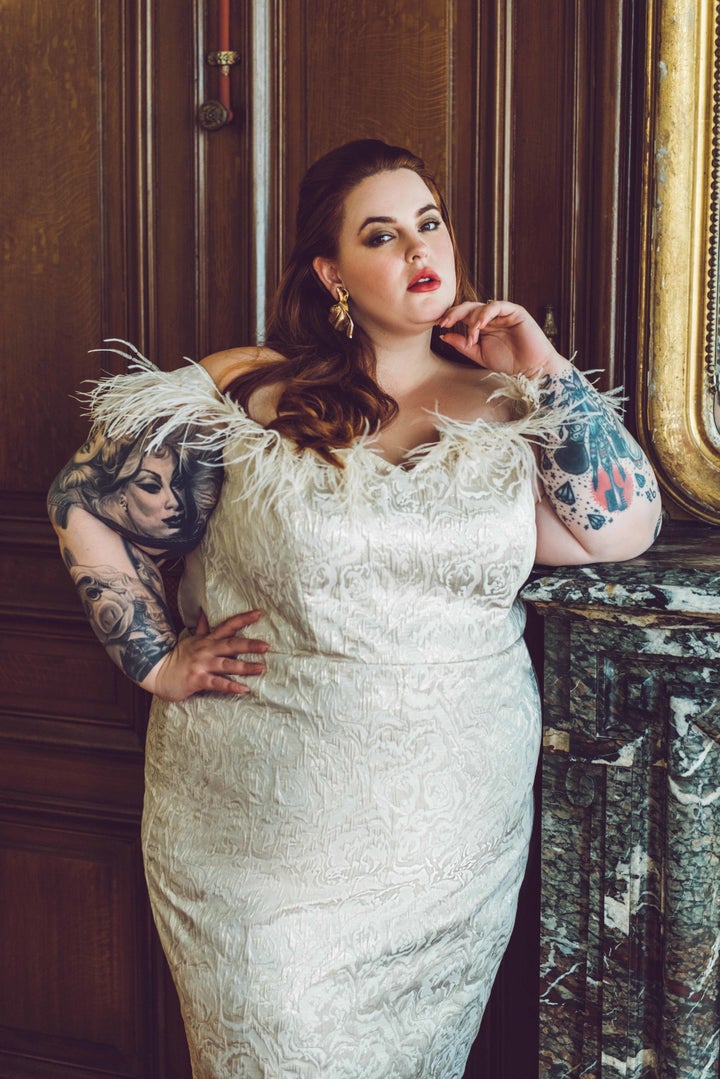 The lack of options has not only caused Garcia stress in a shopping environment, it's impacted her social decisions, too. "It's to the point where I don't really attend holiday parties, because I've become so accustomed to not being able to find anything to wear."
Chiwaya regularly shares her shopping hauls with followers, and told HuffPost that while she "actually enjoys shopping," the specific experience of shopping for black-tie events has been "horrible."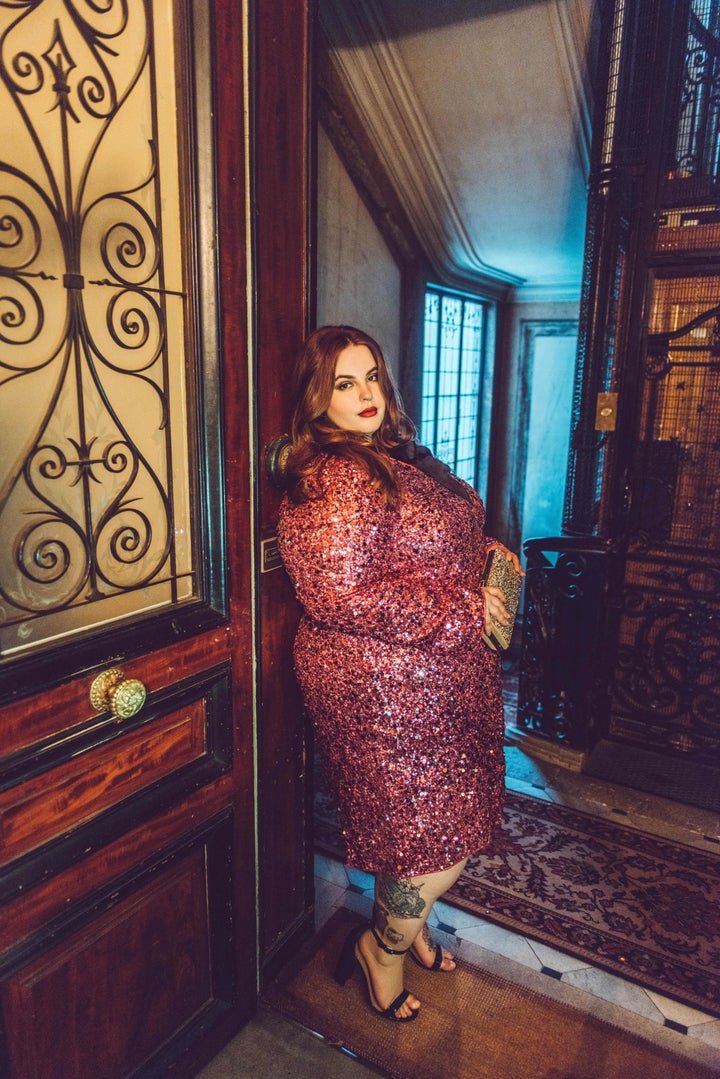 "The formal options in plus are typically either '90s, mother-of-the-bride realness or very prom-esque," she said. "Neither is a style I aim for for a black tie event. I remember shopping for graduate school ball dresses with increasing frustration, having to pass over rack after rack of gorgeous sparkly options and settling for something black and basic (and that was if I could find anything that fit at all!). One year, I resorted to styling a voluminous Marc Jacobs silk skirt as a strapless dress. Not a bad look, but I shouldn't have had to get creative when I was ready to buy something off the rack. I also know my experience was not as bad as it could have been, as I was on the lowest end of the plus-size range then, and could squeeze into some straight size options if they had enough stretch."
It's in that vein that both Garcia and Chiwaya expressed excitement over Noir, both for the pieces and the range of different sized women modeling them, including the face of the line, Tess Holliday.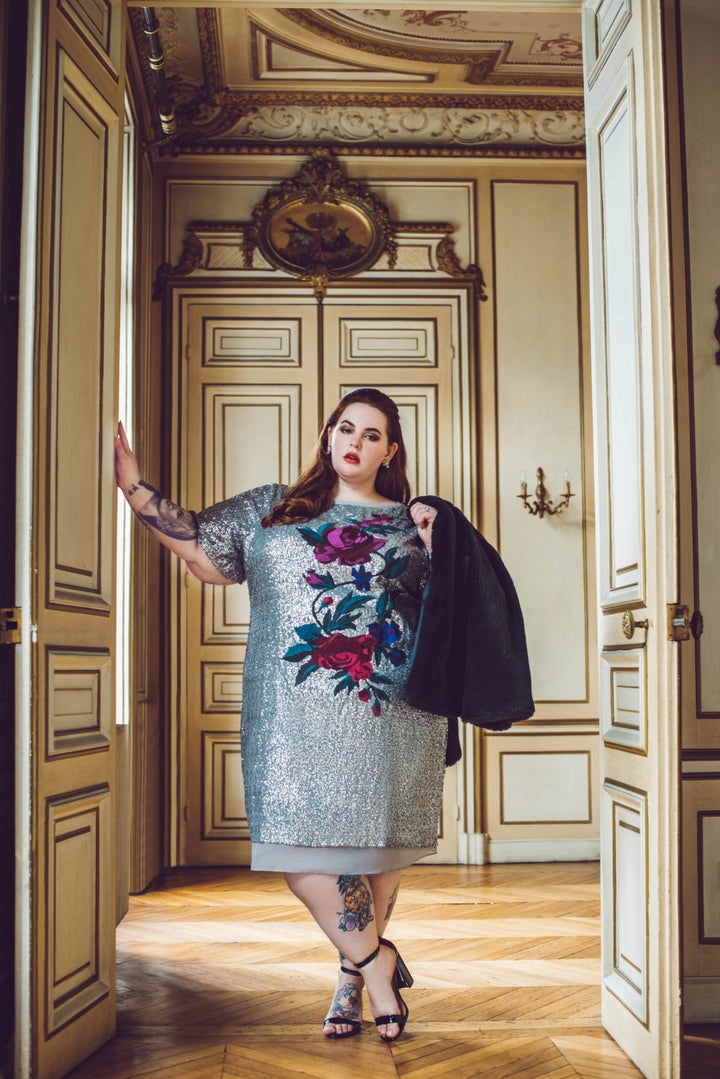 "To see interesting, fashion-forward formalwear in plus (and modeled by women across the size range) feels like a real step forward," Chiwaya said.
"I'm excited that not only has Eloquii launched a formalwear collection, but that they featured it on Tess Holliday," Garcia added. "I can actually tell what it might look like on my body!"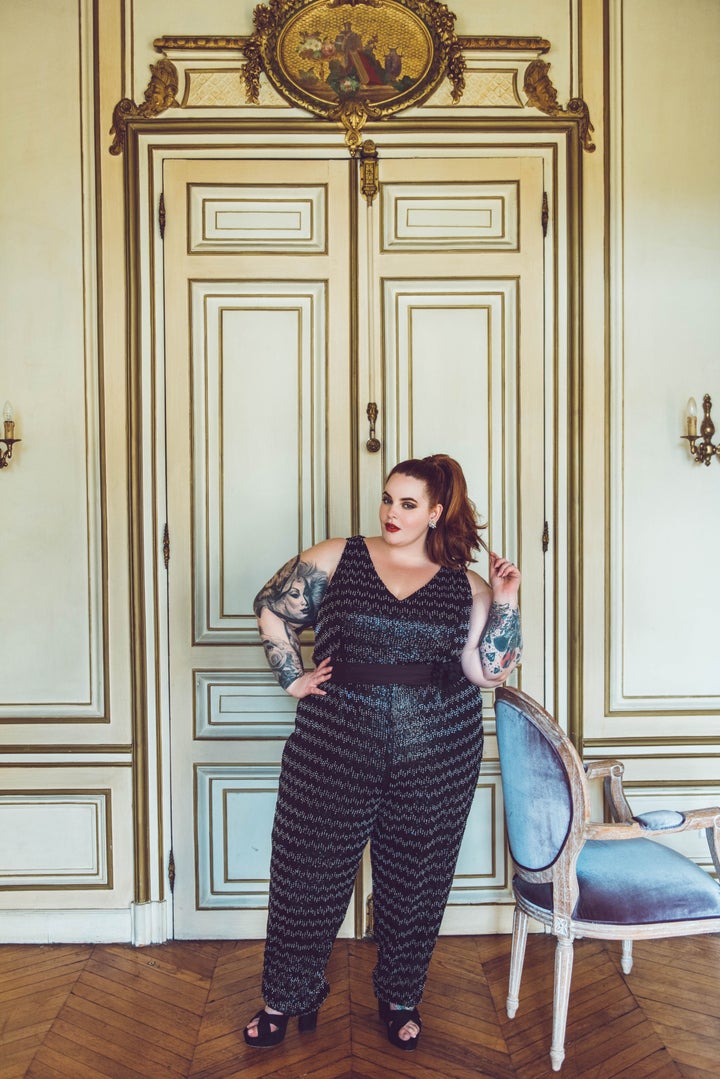 Holliday reflected on her own experience attempting to shop for black tie clothing in plus-sizes to HuffPost.
"It was surreal to be my size, shooting beautiful stuff that I would have dreamed of having when I was younger," she said. "I didn't get to go to my prom because I couldn't find anything to wear. I was pretty emotional wearing it all because I kept thinking about how far plus-size fashion has come since I was a teenager."
Holliday also assured that the dresses, which you can already see from photos, are "luxurious, well-tailored and fit beautifully."
What could be better than that? Head to Eloquii to shop.