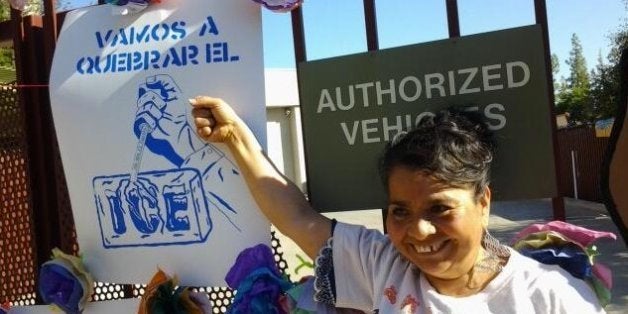 Immigrant rights activists blocked the entrance to Eloy Detention Center in Arizona and held a demonstration in front of Phoenix's Immigration and Customs Enforcement office on Monday, in the latest in a series of acts of civil disobedience to protest deportations.
The demonstrations came as part of the "Not One More" deportation campaign organized by the National Day Labor Organizing Network, Puente Arizona and other groups.
"I'm doing this to show my brother and all the other people inside that we support them and we will do what it takes to get them out," protester Sandy Estrada, 16, said in a statement posted to the Not One More campaign website. "I want the President to know that everyone deserves to be with their families and that he can stop our pain."
Hundreds of activists also protested in front of the Phoenix ICE office, where they uploaded images to Twitter of the banners they placed on the office's entrance.
Protesters pointed a finger at President Barack Obama, arguing that he could use his executive authority to scale down deportations.
"Today we are here to shut down ICE," one organizer said during a livestream of the Phoenix protest. "This here is a manifestation of the president's immigration policy… We are approaching 2 million deportations and that ain't no hope and that ain't no change and that ain't something we're going to vote for."
The protests were the latest in a series of increasingly audacious demonstrations from activists across the country frustrated with the high rate of deportation and government inaction on immigration reform.
The Arizona protests came on the heels of two unique demonstrations staged by the National Immigrant Youth Alliance. In July, three undocumented immigrant youths traveled to Mexico and returned to the United States through a legal port of entry at Nogales, Ariz., gathering a group of six other people who had once lived in the United States as undocumented immigrants along the way.
Obama made immigration reform a campaign issue in both elections, but reform remains elusive. The Senate passed a comprehensive immigration reform bill with bipartisan support in June. But the bill, which contains a pathway to citizenship for the undocumented and pours more than $40 billion into ramping up border security, stalled in the House before Congress shut down the government in the wake of Republican efforts to defund the Affordable Care Act.
Meanwhile, the Obama administration has wracked up a record-setting 1.7 million deportations.
Before You Go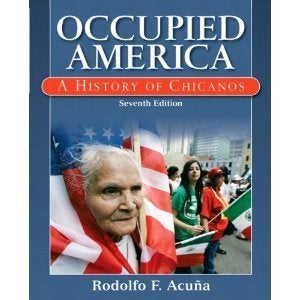 Latino Books Once Banned In Arizona
Popular in the Community