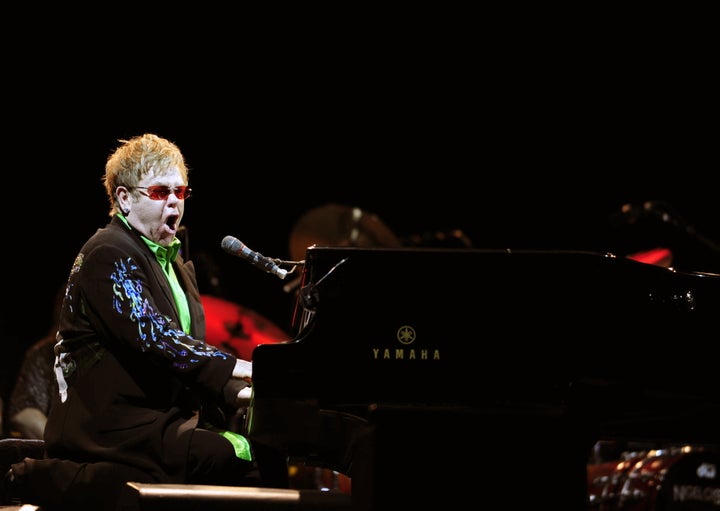 Elton John is supposed to give a private concert in Egypt May 18, but a music organization is colluding with authorities to ban him from performing.
"How do we allow a gay, who wants to ban religions, claimed that the prophet Eissa (Jesus) was gay and calls for Middle Eastern countries to allow gays to have sexual freedom?" head of the Egyptian Musician Union, Mounir al-Wasimi told the German Press Agency DPA.
Elton told Parade in February that Jesus was "a compassionate, super-intelligent gay man who understood human problems." He said Jesus forgave those who crucified him and would have wanted everyone to be forgiving.
"Try being a gay woman in the Middle East -- you're as good as dead," he said.
Egypt's government barely acknowledges the existence of homosexuality, and vague public morality rules work as a de facto homosexuality ban. Same-sex domestic partnerships are grounds for criminal indictment for laws against immorality and contempt for religion.
Popular in the Community