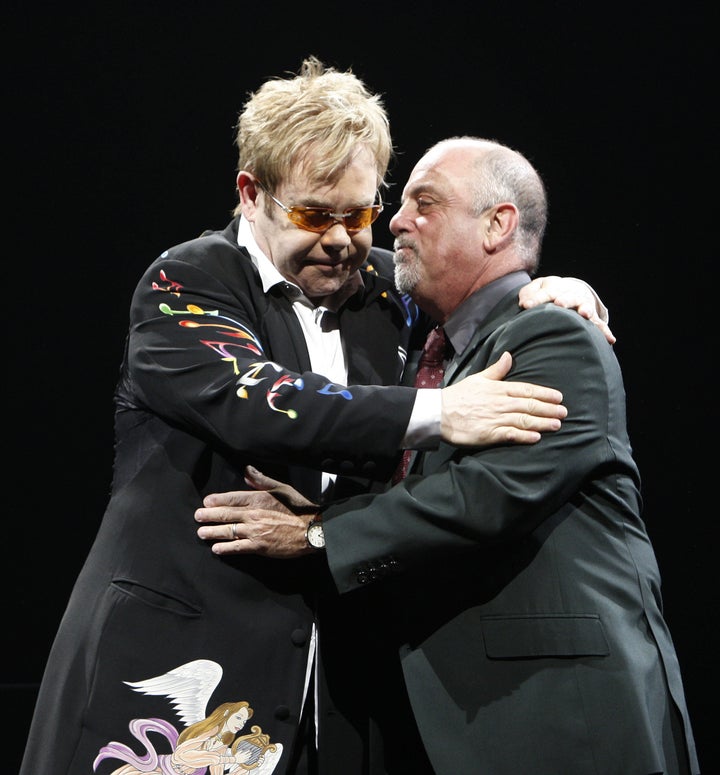 Just as predicted, Billy Joel now hates Elton John.
"He's going to hate me for this, but every time he goes to rehab they've been light. When I went to rehab, I had to clean the floors. He goes to rehab where they have TVs. I love you, Billy, and this is tough love. Billy, you have your demons and you're not going to get rid of them at rehab light. You've got to be serious. People adore you, they love you and respect you. You should be able to do something better than what you're doing now."
While Joel released a statement that both forgave and brushed aside John's sharp words, behind the scenes, they're certainly not making sweet music together.
"He hates me at the moment. He sent me a message and he's not happy. I understand that. I'm sorry I had to say it, but I'm saying it because I really want Billy to live a long life and be very happy. That's all it came from. I understand why he's mad at me. I'm only trying to help. Maybe I should have done it privately, but I've been so frustrated over the years."
John added that Joel -- perhaps metaphorically -- wanted to punch him in the face.
REAL LIFE. REAL NEWS. REAL VOICES.
Help us tell more of the stories that matter from voices that too often remain unheard.