Rock legend Elton John called out Putin on Friday after the Russian president told the Financial Times that his country has "no problem with LGBT persons" while declaring that "traditional values are more stable and more important for millions of people than this liberal idea."
Putin then insisted Russia has been unfairly accused of homophobia, while he made a statement that seemingly reeked of homophobia.
"I am not trying to insult anyone because we have been condemned for our alleged homophobia. But we have no problem with LGBT persons. God forbid, let them live as they wish.

"But some things do appear excessive to us. They claim now that children can play five or six gender roles."
John was quick to respond with an open letter in which he accused Putin and Russia in general of hypocrisy toward the LGBTQ community.
And it got personal, especially when the singer pointed out how his biopic, "Rocketman," was marketed in Russia.
"I find duplicity in your comment that you want LGBT people to 'be happy' and that 'we have no problem in that,'" John wrote.
"Yet Russian distributors chose to heavily censor my film "Rocketman" by removing all references to my finding true happiness through my 25 year relationship with David [Furnish] and the raising of my two beautiful sons.
"This feels like hypocrisy to me."
John emphasized that he is "proud to live in a part of the world where our governments have evolved to recognize the universal human right to love whoever we want."
He also said he is grateful that government policies have allowed him and Furnish to find comfort and happiness through marriage.
Support HuffPost
The Stakes Have Never Been Higher
Before You Go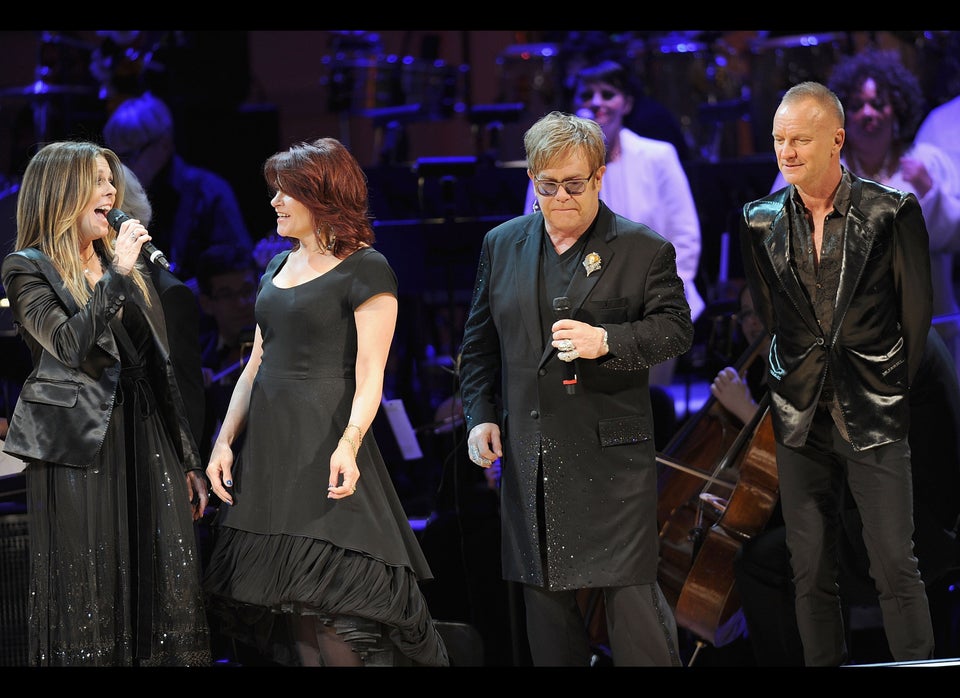 Elton John
Popular in the Community