Think Eminem is homophobic? Elton John isn't having it.
The singer sat down with Beats 1's Zane Lowe to talk about his 70th birthday and reflected on moments from his career, including his 2001 Grammys performance of "Stan" with Eminem. That performance was surrounded by controversy, due to critics of Eminem's violent and homophobic lyrics.
"For me, Eminem was never homophobic," he said in the video above. "I listened to the whole of the 'Marshall Mathers' album when I drove to a show in South Hampton and I was floored by it. And I thought how could anyone think this is… he's just writing about the way things are. Not how he thinks, but the way things are."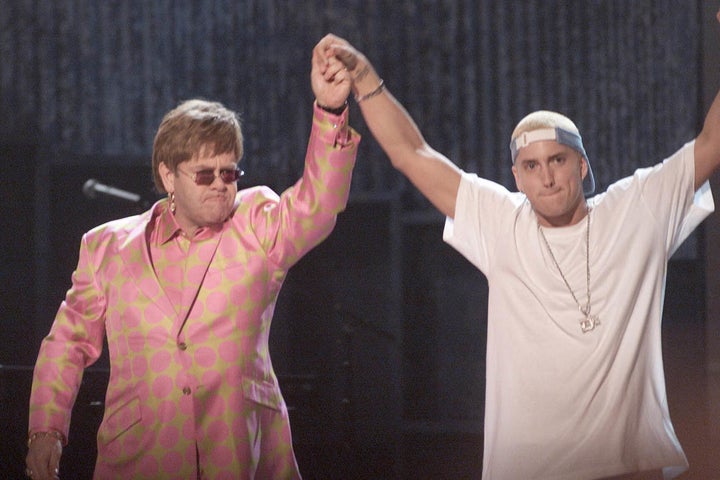 Addressing a performance with Guns N' Roses frontman Axl Rose, he also said: "And the same with Axl. Never in a million years did I think he was homophobic. So I did things."
"I did the MTV Music Awards with him and the Guns N' Roses and I did the Grammys with Marshall and I became very big friends with Marshall. I'll fight for anyone who is misunderstood and misrepresented by the idiots out there."
"Of course, I heard of Elton John," said. "I didn't know he was gay. I didn't know anything about his personal life. I didn't really care. But being that he was gay and he had my back, I think it made a statement in itself saying that he understood where I was coming from."
The rapper has also frequently defended his homophobic lyrics claiming that he uses controversial language in a "tongue-in-cheek" way.
"I don't know how to say this without saying it how I've said it a million times... But [faggot], those kind of words, when I came up battle-rappin' or whatever, I never really equated those words [with being gay]," he told Rolling Stone in 2013. "It was more like calling someone a bitch or a punk or asshole... I poke fun at other people, myself," he said, adding, "But the real me sitting here right now talking to you has no issues with gay, straight, transgender, at all."
Before You Go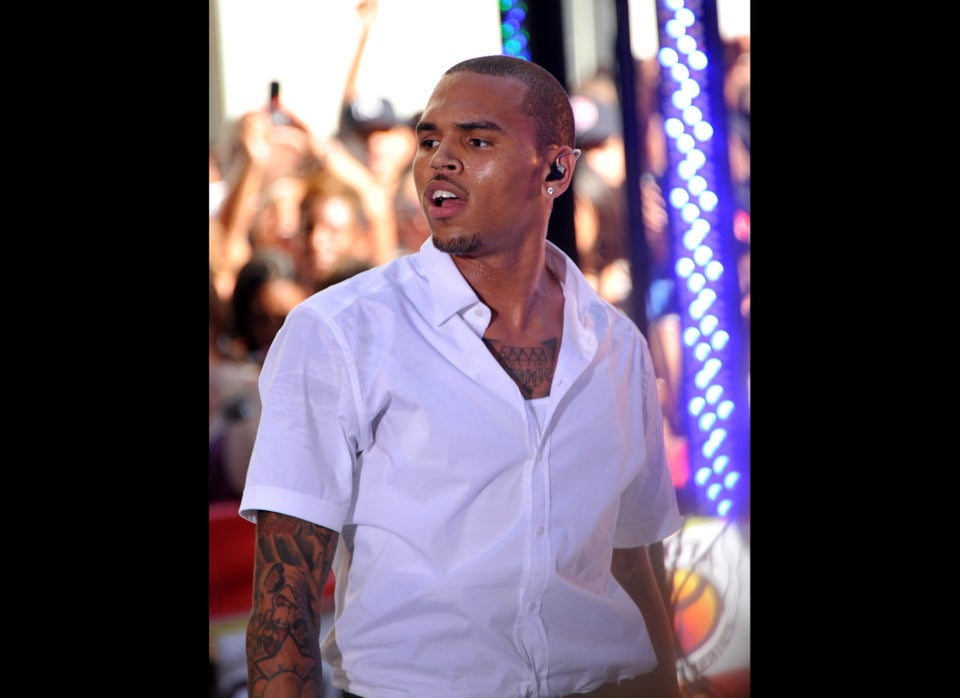 Homophobic Tweets By Celebs
Popular in the Community