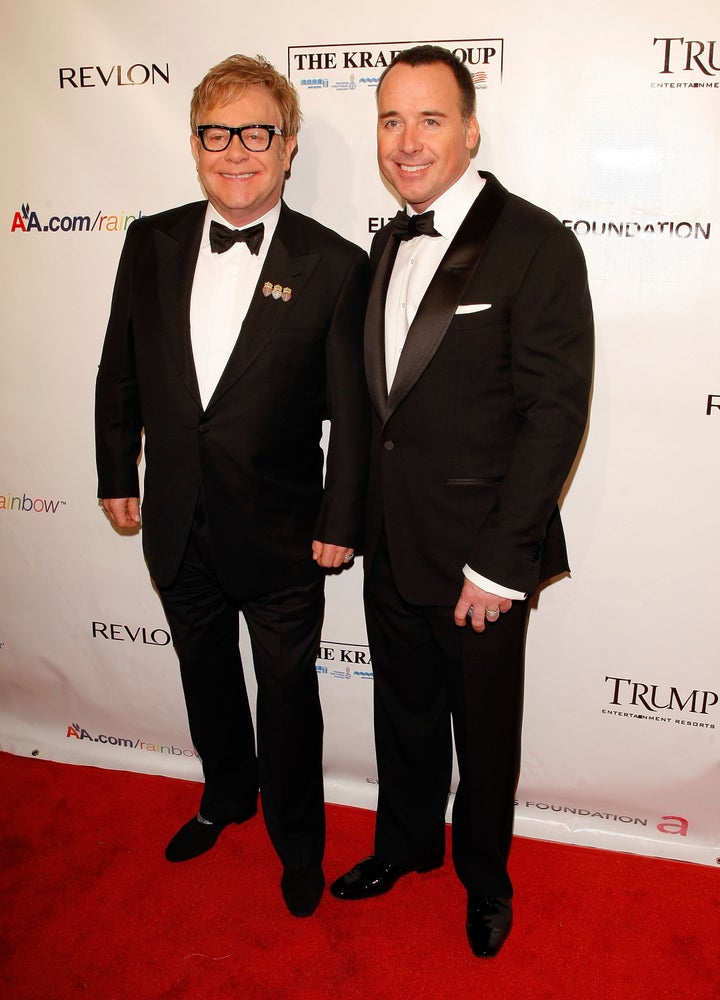 Elton John has changed his tune on gay marriage.
The legendary musician and gay icon performed at a $3 million fundraiser for the American Foundation for Equal Rights in support of marriage rights, and issued some harsh words for opponents of equality.
"It seems so ridiculous I could be with my partner for 17 years and we have a son, and my partner and I can't get married," he told the crowd (via AP), before issuing a "f*ck you,' to those responsible for keeping him from marriage.
It was a different sentiment than what he said two years ago, when Proposition 8 was passed in California.
"We have a civil partnership," he said, talking about he and longtime partner, David Furnish. "What is wrong with Proposition 8 is that they went for marriage. Marriage is going to put a lot of people off, the word marriage," he said to USA Today at a gala for his Elton John AIDS Foundation in 2008. "I don't want to be married. I'm very happy with a civil partnership. If gay people want to get married, or get together, they should have a civil partnership. The word 'marriage,' I think, puts a lot of people off."
To him, marriage and civil partnerships were all the same.
"You get the same equal rights that we do when we have a civil partnership. Heterosexual people get married. We can have civil partnerships."
Perhaps having son Zachary, via surrogate, with Furnish in December, has opened his eyes a bit.
"As a gay man. I think I have it all," John said on Wednesday. "I have a wonderful career, a wonderful life. I have my health, I have a partner of 17 years and I have a son. And you know what, I don't have everything, because I don't have the respect of people like the church, and people like politicians who tell me that I am not worthy or that I am 'less than' because I am gay."
John was married to a woman, friend and engineer Renate Blauel in 1984 -- the marriage lasted three years before he fully recognized his sexuality.
Talking about the performance, John said:
"When [Limbaugh] asked me to play at his wedding, my agent said, 'Well, of course you won't be doing it,'" John told the Telegraph of London. "But I said, 'Well, let me think about that first.' ... Limbaugh's not anti-civil partnerships, so maybe I can have a dialogue about that. I've put my foot in the water and so has he. I got on with him very well, got on very well with his wife."
Popular in the Community