John and his husband David Furnish sat down for an exclusive interview with Extra's Terri Seymour, and the "Tiny Dancer" singer explained that he and Madonna coincidentally ran into each other at a restaurant in France in the summertime.
"She came in, and I sent over a note," said John. "She was very gracious. I apologized profusely because what I said should never have appeared in public. She accepted our apology, and then we bought her dinner. That's over and done with. She was really great about it."
"I have to say, she was fantastic. She was just, 'Okay, let's get a move on,'" said John. "I was very relieved, because she had every right to say 'I don't want to talk...' I said, listen -- you have an option of not talking to me again and I completely understand it, and she said 'No, no. I accept your apology. Let's move on.'"
The feud in question began in 2002, when John bashed Madonna's song for the 007 film, "Die Another Day," as "the worst Bond tune ever." In 2004, John accused Madonna of lip syncing during her Re-Invention Tour and then again before her Super Bowl performance, when he bid her good luck by saying, "Make sure you lip-sync good."
Even Furnish got into a scuffle with the Queen of Pop at the 2012 Golden Globes ceremony. "I like Madonna's music, but not her movies," Furnish said after John lost to Madonna in the Best Original Song category. "She should stick to what she is good at."
Later that year, John said Madonna's "career is over."
"She's such a nightmare," he said, before adding that "she looks like a f--king fairground stripper" (that remark, by the way, is what John meant when he said his comments shouldn't have gone public. After his quotes came out he insisted they were said to the interviewer off the record).
Now that we know the two have buried the hatchet last summer, there were definitely hints at reconciliation back in August: While performing in Nice, France, Madonna announced that she forgives John and even dedicated a song to him, "Masterpiece." Around that same time, John praised Madonna as a trail-blazer while speaking with Radio Times.
Related
Before You Go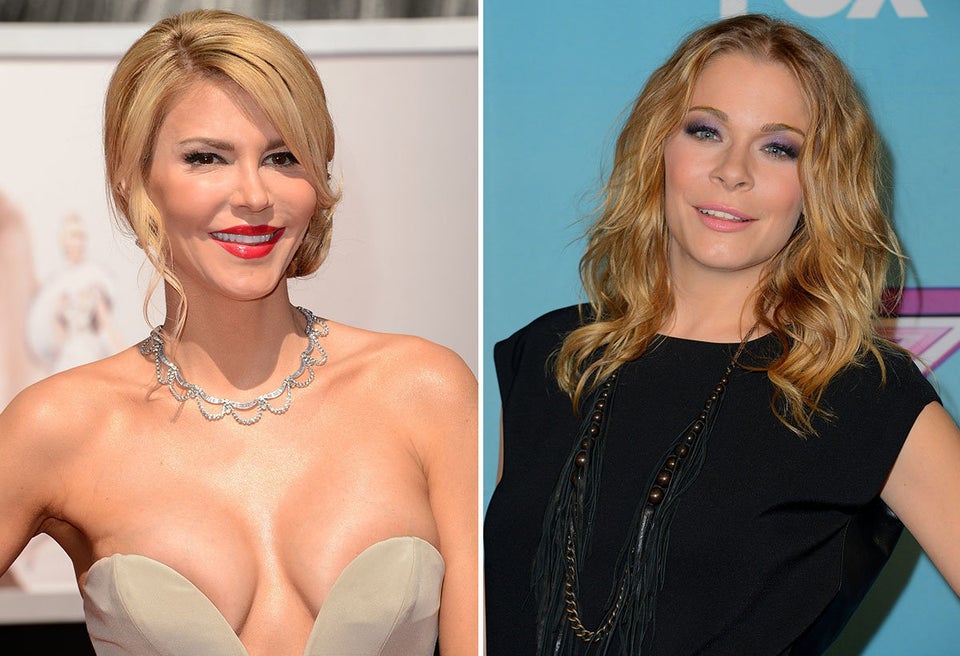 Celebrity Feuds
Popular in the Community