There's certainly no love lost between Sir Elton John and Madonna. Back in 2004, John accused Madonna of lip syncing during her Re-Invention Tour (said John at the time, "Anyone who lip-synchs in public on stage when you pay $134 to see them should be shot") and has continued through this year. In January, he told Good Morning America that he hoped Madonna would "lip sync good" during the Super Bowl halftime show. John's husband, David Furnish, even got into a scuffle with the Queen of Pop at this year's Golden Globe ceremonies. "I like Madonna's music, but not her movies," Furnish said after John lost to Madonna in the Best Original Song category. "She should stick to what she is good at."
"She's such a nightmare," he said, before adding that "she looks like a f--king fairground stripper." John said that Madonna had been "so horrible" to Lady Gaga, who happens to be godmother to his son Zachary.
To that end, Madonna has taken aim at Gaga for what the Queen of Pop feels are similarities between Gaga's "Born This Way" and her own "Express Yourself."
Of course, John's controversial comments against Madonna aren't without controversy of their own. John's publicity team contacted an Australian entertainment reporter to say the quotes were fabricated. When told they aired on television, John's team apparently said the conversation with Meldrum was off the record.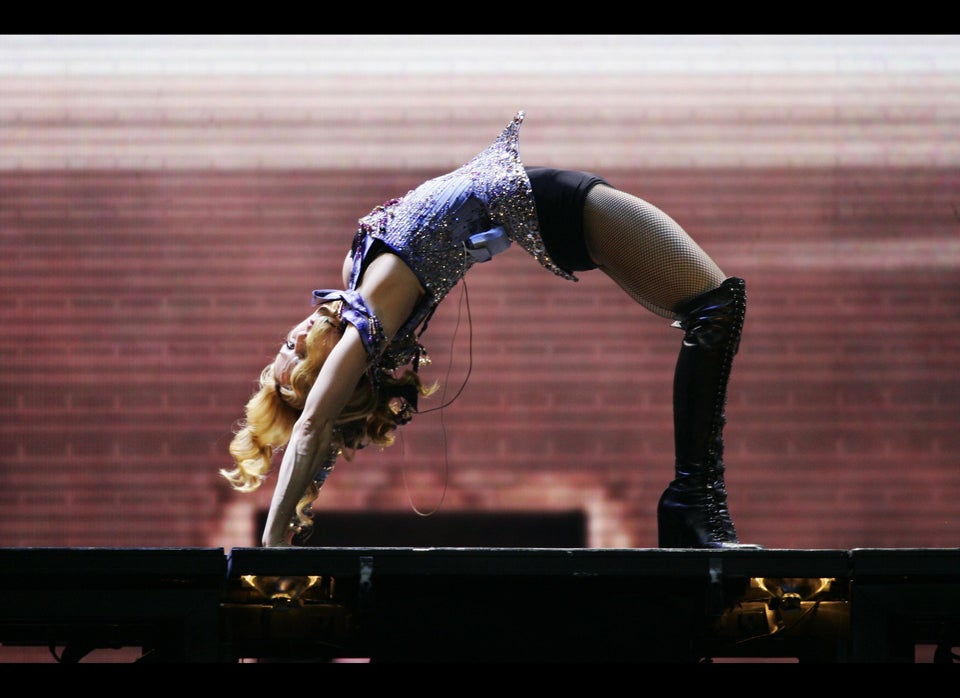 Madonna's Most Ridiculous Moments
CORRECTION: The original article contained a typo that referred to host Molly Meldrum as "Molly Medrum."
Support HuffPost
The Stakes Have Never Been Higher
Popular in the Community