Elton John continues to surprise, this time by joining Queens of the Stone Age on their upcoming album. Dave Grohl reported the news, which is perhaps not totally shocking when one realizes John's class of many collaborators includes the likes of Kanye West, Bonnie Raitt and Don Henley.
On Wednesday, the Foo Fighters' frontman and Nirvana alum revealed the news on Chelsea Handler's late-night program. Grohl is the featured drummer on the QOTSA project.
Here's what John had to say about the Stone Age collaboration, via NME:
"I was in Vegas and I flew back to LA and Engelbert Humperdinck had written me a very sweet letter and asked me to sing a duet with him. He is part of my history and I couldn't say no so I went and recorded a song with him. Then I drove three blocks and went from Engelbert to Queens Of The Stone Age, which was a bit of a mindf--k."
The Queens of the Stone Age album will also include Trent Reznor of Nine Inch Nails.
John is among the credited vocalists on Kanye West's "All of the Lights," a track off "My Beautiful Dark Twisted Fantasy." Though Rihanna is the only featured guest on the song, John is joined by the likes of Fergie, Elly Jackson (of La Roux), Alicia Keys, Drake, Charlie Wilson and Kid Cudi, all of whom are also uncredited singers on the track.
In 1993, John released "Duets," an album which features the legend crooning with Little Richard, Don Henley, Gladys Knight, Bonnie Raitt, Leonard Cohen and many more. At the 2010 Grammys, he performed with Lady Gaga. At this year's Grammys, he'll lead a tribute to late The Band member Levon Helm. Mumford & Sons, Zac Brown, T Bone Burnett, Mavis Staples and Brittany Howard of Alabama Shakes will join in honoring the deceased drummer and singer.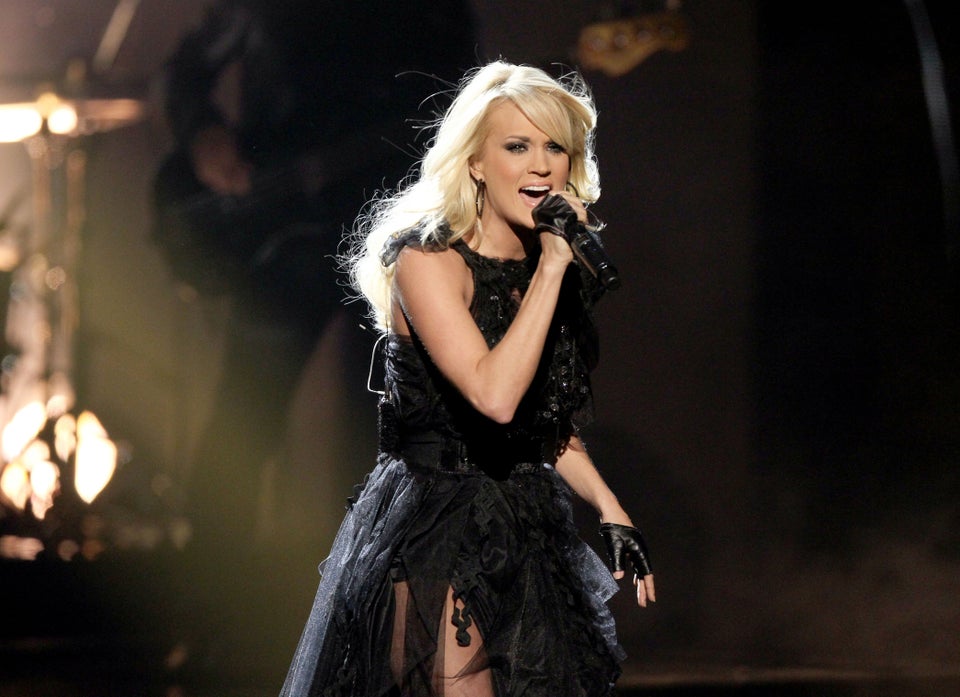 2013 Grammy Nominees
Popular in the Community