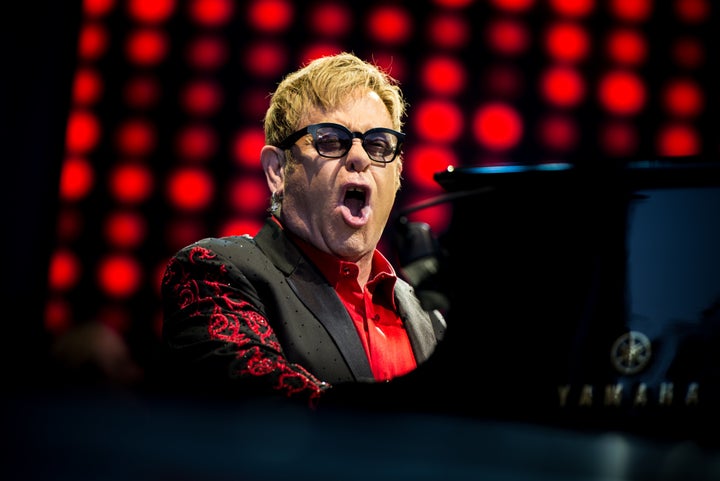 Reports of Elton John's retirement have been greatly exaggerated, so said the legendary singer in an Instagram post.
The 69-year-old wrote: "Don't believe what you read in the papers today. There is no truth to the rumors that I am planning to retire. In fact, I am looking forward to celebrating 50 years of collaborating with my partner-in-song, Bernie Taupin, next year."
It was reported on Friday that John was ready to announce his retirement to spend more time with his family. John, who has two sons, Zachary and Elijah, with husband David Furnish, quickly debunked any such talk. Rumors first began circulating last February when on the "The Graham Norton show" he said he would "gradually wind down because I want to see my boys grow up. What's the point of having children if you don't spend time with them?"
Still, we are hardly seeing any winding down. He is on tour in Europe and will begin a two-month stint at The Colosseum at Caesar's Palace in Las Vegas in late December. After that, he's planning on touring North America for a month and then, spend two months this summer back in Europe. John will also star in the upcoming "Kingsman: The Golden Circle", featuring Channing Tatum.
All of which says to us, retirement isn't in the cards for the flamboyant songmeister-showman ― something that makes us very happy. Some Sir Elton, anyone?
Popular in the Community