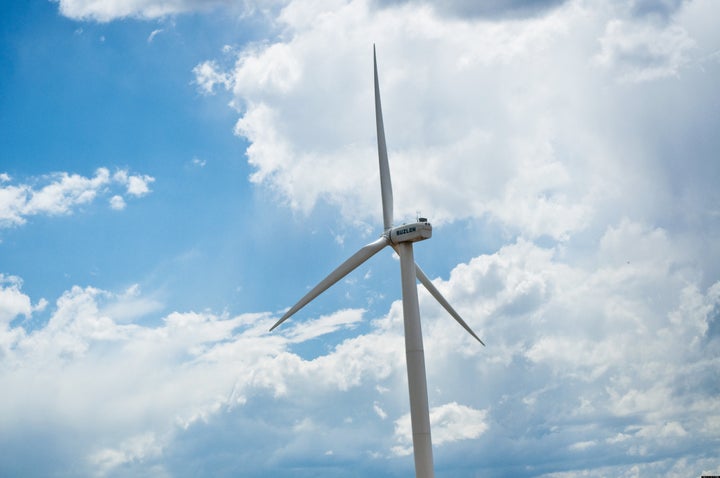 On Friday Oct. 22 in Atherton, California, Elvis Costello is playing what is likely his first-ever concert with a dress code.
The "business attire" music venue is the home of Silicon Valley venture capital mogul Alan Salzman, CEO and managing director of Vantage Point Venture Partners. And if you think baseball playoff tickets are pricey, "general admission" for this special Elvis reception and concert is $500. Prices escalate from there, up to a cool $100,000 for a package of 10 VIP tickets, 10 regular tickets, and four backstage passes.
This is a very good thing.
It's a fundraiser for California's "No on Proposition 23" campaign, and it shows just how mobilized California's progressive business community has become against this ballot measure. As most know by now, Prop. 23 would suspend the state's landmark greenhouse gas reduction law, known as AB 32, until the state unemployment rate drops to 5.5 percent for four consecutive quarters -- which has happened only three times in 35 years. "So what is being sold as a short-term "suspension" of AB 32," say two UC-Berkeley environmental law experts, "looks more like a backhanded repeal."
Prop. 23's principal backers are Texas-based oil companies Tesoro and Valero, which both have operations in California. Supporters of the ballot measure claim that AB 32 is bad for business and job creation in the state -- the same argument advanced by opponents to climate regulations across the country, from the U.S. Chamber of Commerce on down. But here's the question: bad for whose business?
Certainly not Alan Salzman's. The venture capitalist-turned music impresario (for one day, anyway) runs a firm that's invested some $1 billion in more than 25 clean tech companies, such as Tesla Motors and BrightSource Energy, helping create hundreds of jobs in California and elsewhere. The consensus estimate is that half a million Californians now work in clean tech-related jobs, a great many of them under threat if Prop. 23 passes.
So this election-year battle is not about choosing between the economy and the environment. It's about choosing the new economy -- clean energy, energy efficiency, cleaner transportation, carbon reduction and the like -- over the old economy of fossil fuels and business-as-usual carbon emissions. It should be a pretty obvious choice for California in 2010. In economic development efforts around the country, from solar panel manufacturing in Ohio to cellulosic biofuels in Georgia, more and more states around the U.S. are making the choice as well.
And if big-bucks fundraisers with world-class music stars are an economic indicator, it's a good sign that Californians will make the right choice in November. Thanks Elvis.
Calling all HuffPost superfans!
Sign up for membership to become a founding member and help shape HuffPost's next chapter