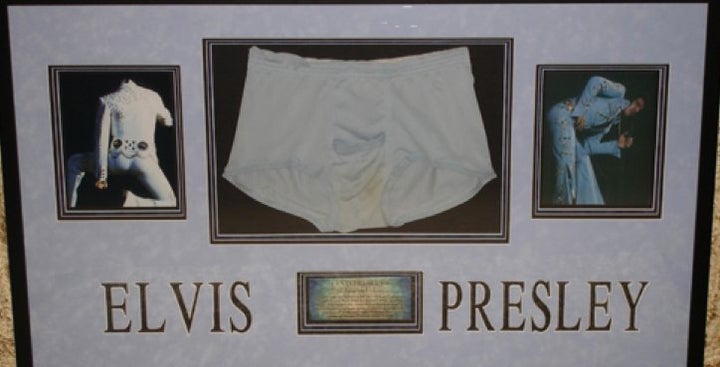 When it comes to Elvis Presley souvenirs, the following shows that one collector's ewww is another's treasure.
A pair of soiled underwear worn by Presley under his white jumpsuit -- and not washed afterward -- is expected to fetch $16,000 (10,000 pounds) at an auction in England next month, Metro UK and other outlets reported. But Omega Auctions' website, which displays the item, put the estimate between $11,000 and $14,000 as of Monday afternoon.
As for their condition, let's just say the fuller-cut jockey-style briefs look as if the King did more shaking on stage than in the bathroom. There appears to be other tell-tale signs of potty neglect as well. He wore the skivvies during a concert in 1977, and were obtained from the estate of his dad, Vernon Presley,, according to reports.
The BBC wrote that the underwear wasn't supposed to show any lines beneath his iconic white jumpsuit. The undies are framed for suitable display.
The auction of The King's memorabilia will take place in Stockport, Greater Manchester, and will include an Elvis-annotated bible and home movies.
If you can't get enough of Presley's dirty laundry, the auction will be web-broadcast by Omega Auctions website on Sept. 8, the BBC reported.
Elvis memorabilia with less yuck factor has done well over the years. One of his belts once went for $66,000, MSN reported, and a pill bottle fetched $800.
Presley died on Aug. 16, 1977.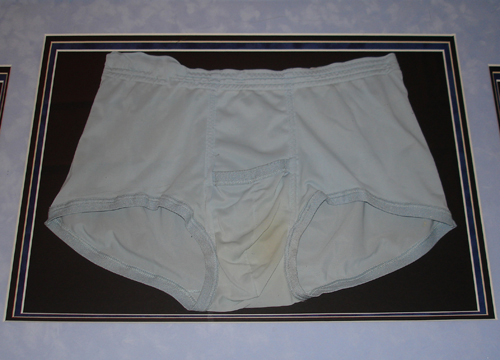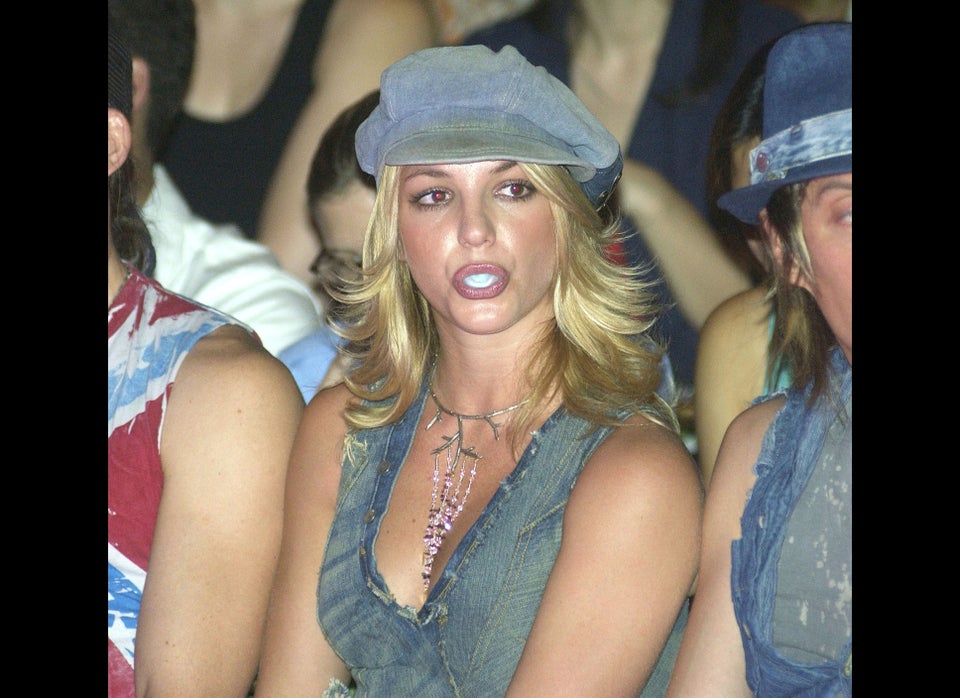 The Strangest Celebrity Items Sold In Auction