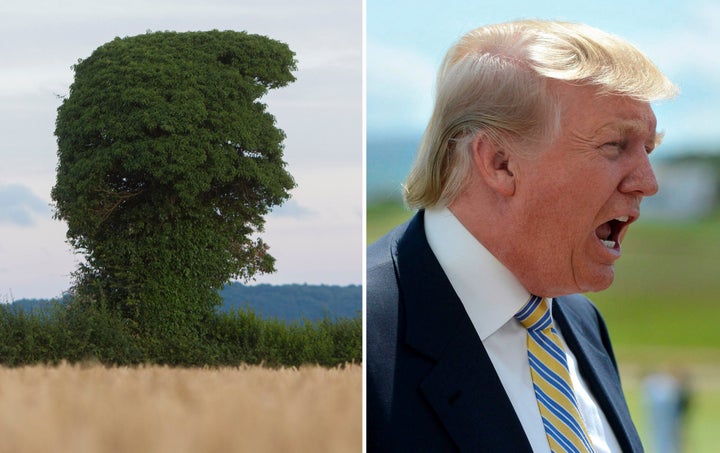 It's a tree-mendously sad sight: A tree that once looked like Elvis Presley has now morphed into Donald Trump.
"I was just driving along one day and it stuck out like a sore thumb," Rowley told South West News Service then. "I'm not much of an Elvis fan, but I just noticed that unique quiff straight away and said, 'That tree looks like Elvis.'"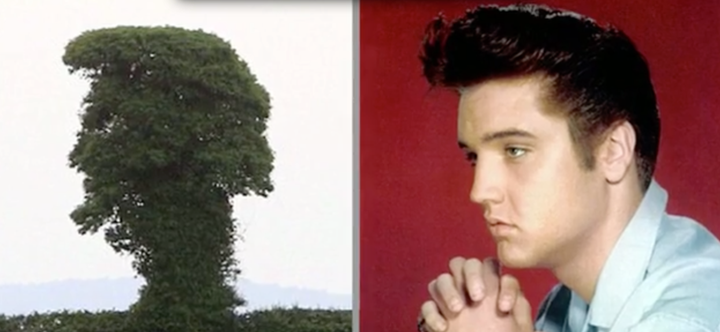 Rowley recently drove by the "Elvis tree" and became all shook up by what he saw: It now looks like Donald Trump.
"I was driving past, for the first time in three years, from the opposite direction and saw a different side to the tree," Rowley told The Huffington Post. "The ivy had grown and the Elvis quiff seemed to have become a Trump comb-over."
Rowley was unnerved by the sight.
"It's not everyday that you see a tree that looks like Donald Trump. It was so odd," he told SWNS. "Perhaps it's a warning about who could become president in November."
Perhaps. Or it might just be an example of pareidolia, the psychological phenomenon that leads people to see human faces and other familiar patterns amid random, meaningless shapes.
It seems The Donald inspires a lot of that.
Back in June, Google engineer Matt Cutts was vacationing in San Sebastian, Spain, when he spotted a pastry that he thought looked like Trump's trademark comb-over. In a turn of events that is surely not a metaphor for anything, the snack proved to be a bit of a disappointment.
"It looked good, but once I dug into it, it wasn't as tasty as I thought," Cutts told HuffPost.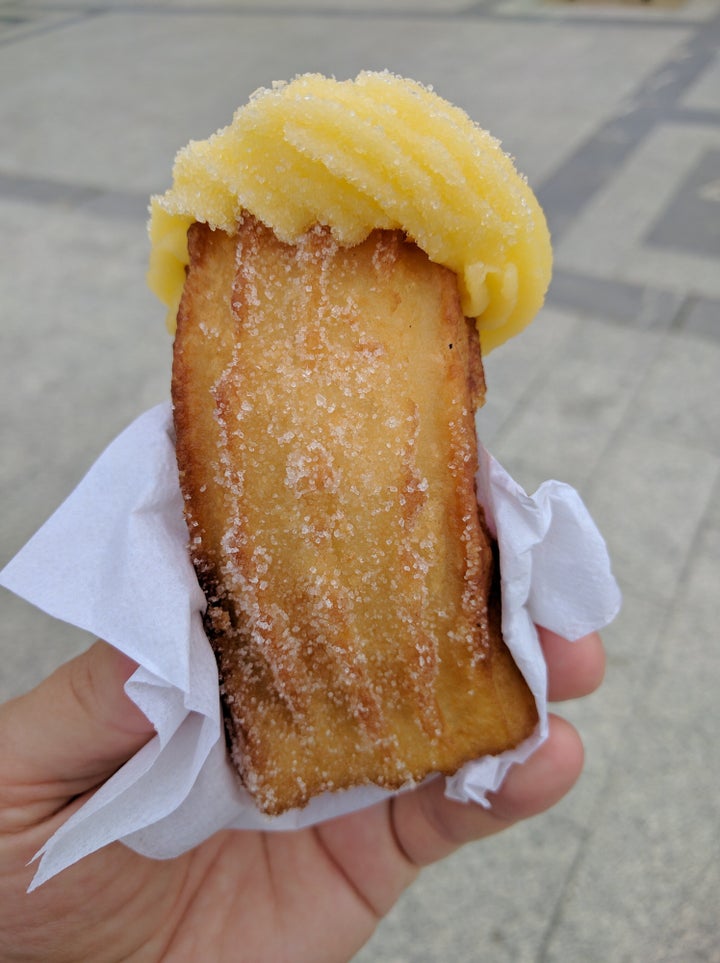 In March, Liam O'Hare of Edinburgh, Scotland, found a piece of ham that he said looked amazingly like the real estate mogul.
"I'm not a fan of Trump's but I am a fan of toasted sandwiches," O'Hare told SWNS. "So rather than preserving it, I ate it straight away."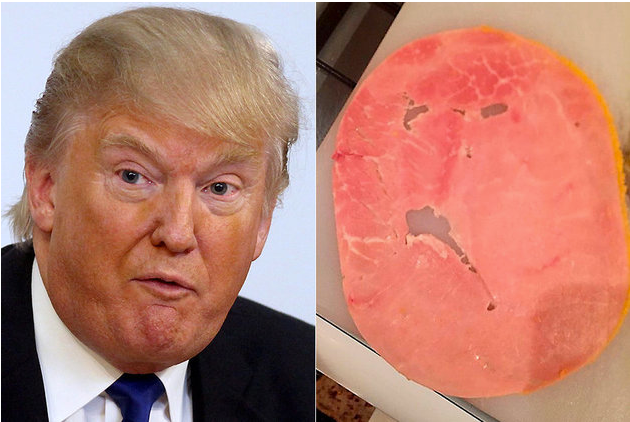 "This was pretty much before I had coffee, so I was easily amused," Castellano, 63, told HuffPost at the time. "I needed to put on my glasses to make sure it was him."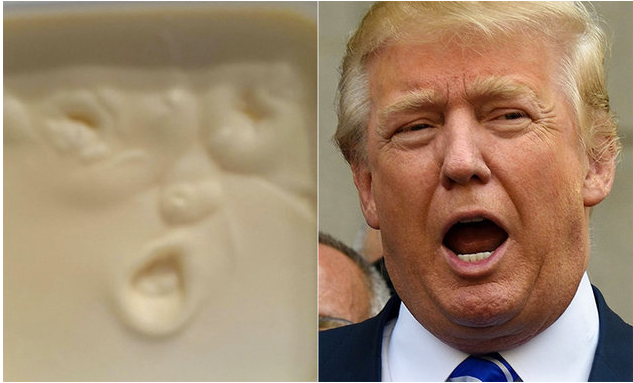 Related
Before You Go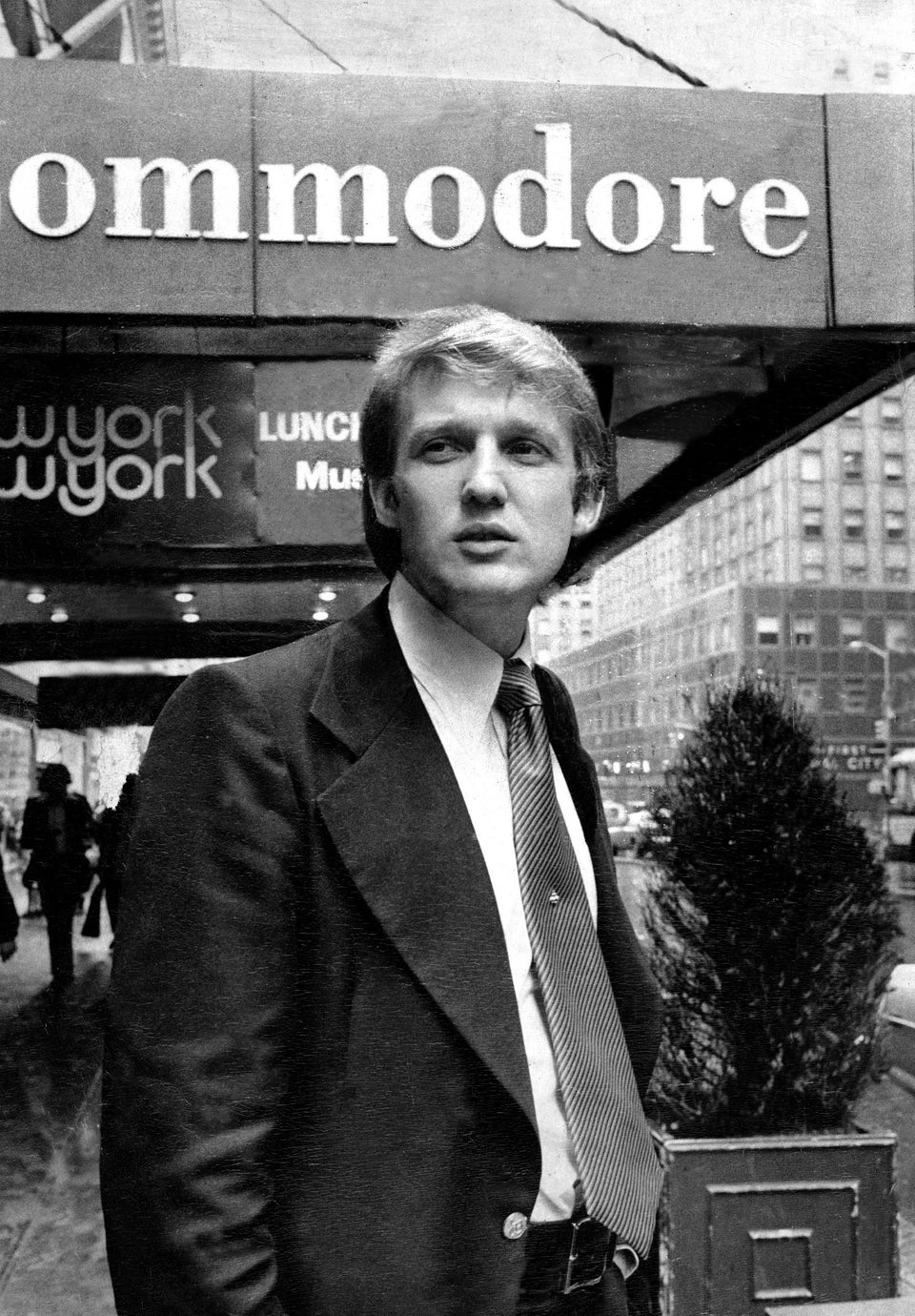 Donald Trump's Hair Evolution
Popular in the Community