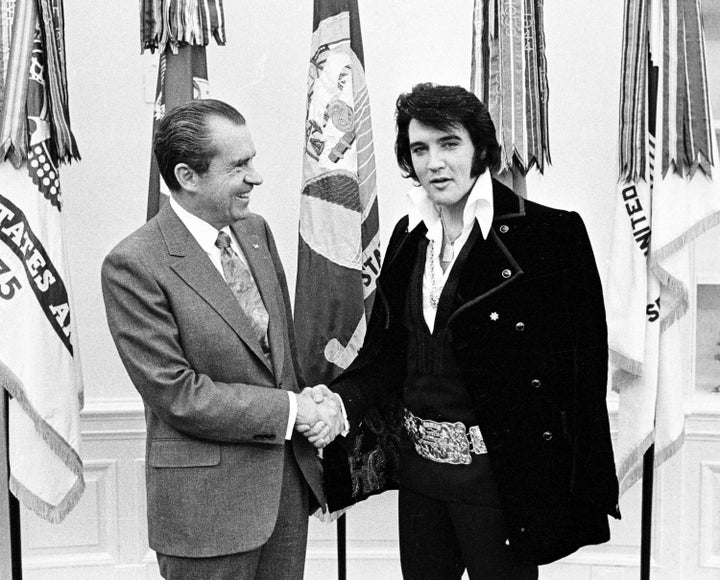 One of the most popular photos at the National Archives in Washington, D.C. -- a 1970 snapshot of Elvis Presley and Richard Nixon shaking hands in the Oval Office -- forms the subject of a new movie appropriately titled "Elvis & Nixon." Now playing in select theaters, Liza Johnson's film takes a humorous approach to the encounter, casting Michael Shannon as a lonely Elvis who sought permission to go undercover as an anti-drug agent and Kevin Spacey as a haughty Nixon who only took the meeting so he could secure an autograph for his daughter.
Presley and Nixon's powwow occurred a few months before the president infamously began recording his conversations, so the movie's details are mostly guesswork. But Jerry Schilling, Presley's longtime friend who traveled with the singer and helped to arrange the parley, produced "Elvis & Nixon" and offered insight into what actually happened. The Huffington Post sat down with Schilling during last week's Tribeca Film Festival, where the movie screened ahead of its theatrical release, to reflect on Presley's resistance to the counterculture, why losing a role in "A Star is Born" contributed to his death and whether he actually went undercover after meeting Nixon.
What was your initial thought when you found out this relatively small episode in Elvis Presley's life would be made into a feature film?
I thought, "Great idea." I thought drama, but I heard comedy and I got scared.
Well, because it was a serious mission on Elvis' part. He really felt that he wanted to do something for his country, being the ultra liberal and rebel, initially. [By that point, he was] older and more conservative. It was just a beautiful expression from an American citizen who didn't have a lot of opportunities coming up very poor to be able to meet the president of the United States. And Elvis always looked at himself as an undercover agent. He loved that stuff.
In what way did he view himself as an undercover agent?
Well, we all have to have our hobbies outside of our work, no matter what your work is. He had collected real badges. He had gone and worked at ranges to qualify to carry concealed weapons, and you have to keep in mind that he had death threats. So it wasn't just a hobby. It was a way to say, "OK, if there's some idiot out there, I can protect myself." And the right wing who had not understood him was accepting him.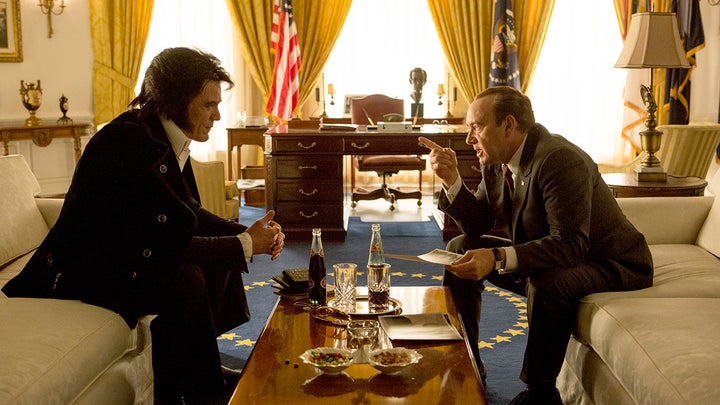 Elvis morphed from a liberal rebel to a conservative activist as rock 'n' roll became the dominant force in pop culture. When did that transition begin?
I think he really started changing when he came back from the Army [in 1960]. I think suddenly people who thought he was this vulgar rock-'n'-roller started saying, "Hey, man, he did his service." He comes back and his first appearance is with Frank Sinatra on a TV special. "Hey, he must be OK," you know? Elvis, who had no prejudices at all, loved the underground, if you will. And the original underground loved him. But he cared about the other half of the world, as well, so he embraced it all. That's why he was special. That's why we're still talking about him, besides, obviously, his creative ability. He was an ultimate human being.
I understand why serving in the military might shift a person's moral views, but do you think that service also created some demons within Elvis? The movie makes it seem like he's haunted by the conflict of what's going on in the world to the point of shutting down internally a bit, if that makes sense.
It does make sense. [Long pause] That's the deepest question I've ever gotten, and I've gotten a lot of questions. [Another pause] That's such a good question, and I don't know if I have an answer. But I think there's an element of truth there. I think it may have worked in the opposite way, actually, because I think, as before, that element -- let's call it the right wing -- did not get who he was. I think it opened them up more because now they're starting to like him. They're starting to respect him and to get who he is. They're getting over the image of the rock-'n'-roller with the hair down, the wild man. They're seeing the human being. I miss the rebel.
I think it opened him up more. I think he was starting to see that everybody was liking him and respecting him, so there may be other things, but in this regard, I think it gave him the courage to try to get with the president of the United States.
As the 1960s moved forward, his albums stopped hitting No. 1 and the sound of rock changed drastically. Do you think he was becoming something of a -- I don't think "outcast" is the right word, because he's Elvis, after all, but …
Well, he started off as an outcast.
But the image of rock 'n' roll and folk music at the time was all about the counterculture. Or at least that's the perception we have now.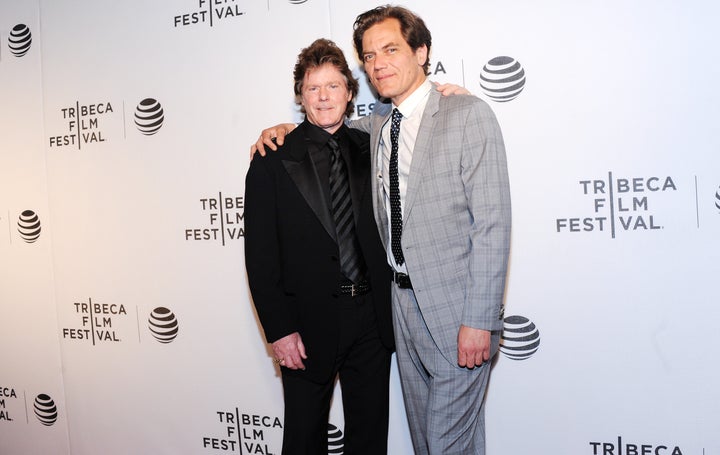 Do you think Elvis lost a certain credibility, or at least a certain coolness, among the Mick Jaggers and Bob Dylans of the world?
There's no doubt about it. To be an original is unusual, and he was the original original. There wouldn't have been Mick Jagger, there wouldn't have been Bob Dylan or John Lennon. But you can only sustain that so long, and most rebels start out, I think, as teenagers or young people. He's maturing now. He's older, and he's understanding responsibilities and he's seeing the counterculture that's a byproduct of something that maybe he didn't totally start, but he was certainly a leader. Now it's starting to promote things that he didn't like, professionally and publicly. Let's face it, the music was drug-influenced. He did not like seeing people walk on the stage with torn jeans back then. He thought if you're doing a show, you should look like a showman. He came from a different time. He was a pioneer. So yes, that played a part, absolutely.
At the time, did it surprise you that a sitting president would be resistant to the idea of meeting with the most famous entertainer in the world? Today, politics and pop culture are so intertwined. Obama is supposedly friends with Jay Z and Beyoncé, for example.
Obama's cooler than Nixon, come on.
Oh, of course. Nixon might be the least cool president we've ever had.
I wanted it be Kennedy! But it really surprised me. I tell you what, I was a political science minor and a history major. I was going to be a schoolteacher, and I kept up with politics. I knew that the senators were having a hard time getting with Nixon, so I didn't think there was a chance in hell when I read the letter that Elvis wrote to Nixon that we would ever get in. I didn't want to hurt his feelings and say, "This ain't gonna happen." I just think it was the political climate and where Nixon was, which nobody knew -- we found out later. Nobody was hardly getting to Nixon at that time, let alone a rock-'n'-roller. So I was totally surprised when we got in.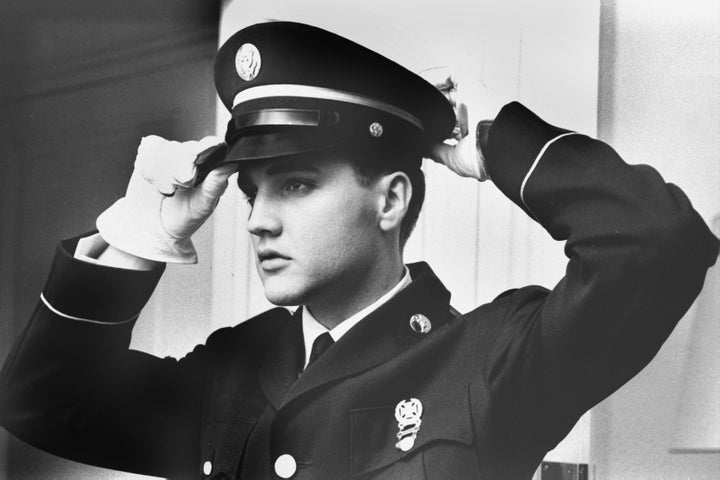 Had Kennedy been in office, do you think he would have been less reticent to the idea? Or Johnson? In other words, was it a Nixon thing or a presidential thing?
I think it was a presidential thing, maybe more so with Nixon, who, to my surprise, got who Elvis was. He said, after the fact, even after Elvis was gone, "I thought he was a fine young man. I enjoyed meeting him." It's in the Nixon library. I think it was two guys at the top who were lonely. They kind of got who each other was.
That's the most interesting idea the movie grapples with -- the concept of Elvis as a lonely person.
I love the scene where Elvis talks about all the screaming mobs that don't see him as a real person. You must lose a sense of yourself in such madness, so going undercover offered the opposite of screaming crowds.
What else was motivating him was he was bored with his career because he wanted to do more challenging movies. I was at the meeting with him with Barbra Streisand when she offered him "A Star is Born," and Hollywood didn't want that. They had a formula: 12 songs, just pay for Elvis. He was a race car driver in one movie and a motorcycle driver in another. He was a brilliant man, and you don't give geniuses the same thing, so his hobbies started becoming very important to him because the career wasn't challenging. He was a guy who needed a challenge, but the machinery had gotten too big.
The bottom line is, I think very strongly that I lost my friend at an early age due to creative disappointment. And creative disappointment caused a lot of other problems. He wanted to numb that creative disappointment, and that's where it started.
The movie's postscript says we don't know if Elvis actually ever went undercover. So I have to ask: Did he?
You want to know the truth?
I can't tell you. It was undercover.
Before You Go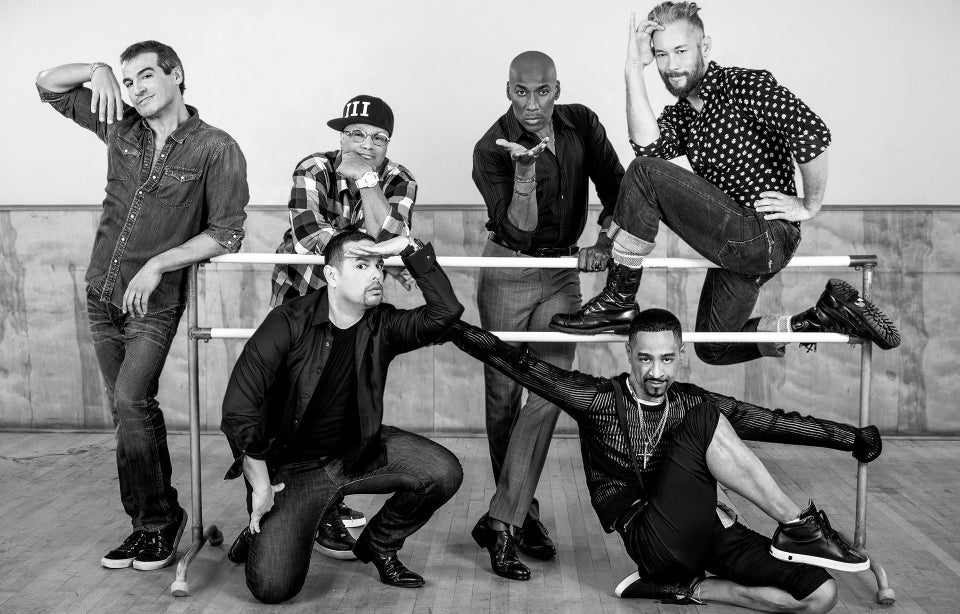 Best of Tribeca Film Festival 2016
Popular in the Community