You ain't nothin but underwear and you ain't no friend of mine.
The Bible was reportedly given to the singer at his Graceland home in 1957, and bought by an American man based in Britain.
But a pair of Presley's soiled -- and, frankly, pretty gross -- tighty whities, worn underneath his white jumpsuit during a 1977 concert, only reached a bid of about $8,000. The reserve price was about $11,000, so it didn't sell, Rolling Stone reported.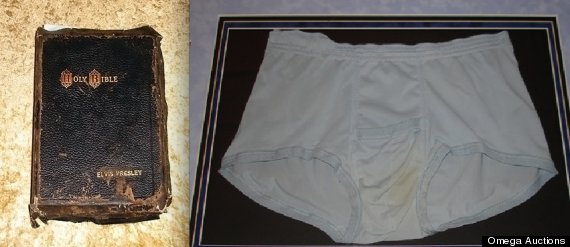 "It was a really exciting atmosphere in the room, we had 300 people and there was bidding online and on the telephone across the world," Auctioneer Karen Fairweather told the BBC. "You could hear a pin drop when [the Bible] sold for that price."