Some Elvis-themed wedding chapels in Las Vegas are all shook up about the new ruling on marriage equality in Nevada and at least one is refusing to host ceremonies for gay couples.
Some chapels, however, have kept their gates shut.
However, an unnamed employee with A Elvis Chapel spoke with The Huffington Post Monday.
"We want to follow the law," he said of performing same-sex unions. "We don't, however, for Biblical reasons believe in that. It has nothing to do with our feelings toward any people. We don't want to discriminate against any people at all. But our ministers are unable to do that at this time and we do not believe in that. ... We hope not to refuse anyone any service, and we certainly do not want to be in violation of the law. However, we do not fully know what we will do next and we are in touch with legal council."
Vegas Wed, another location offering Elvis-themed wedding packages, has refused to perform the service for same-sex couples. "My faith won't allow me," Dolly de Leon, owner of the business and a born-again Christian, told the station.
"I would be a hypocrite if I said I'm a Bible-believing person and yet I would perform a marriage that I believe is totally against God's law," de Leon, who has reportedly turned away gay couples, added.
Putting aside the religious beliefs of business owners or employees, however, Vegas wedding chapels are for-profit businesses and not religious institutions.
"Any Las Vegas wedding chapel that operates as a business is covered under Nevada's public accommodations law and is not allowed to discriminate against same-sex couples seeking a wedding ceremony, or any other couple for that matter," Tod Story, executive director for the ACLU of Nevada, told The Huffington Post. "Currently, the way the law is written, it's a misdemeanor crime. Any couple refused service has to file a complaint with the state. ... [Vegas Wed] has turned away couples. I don't know if [those couples] even knew there was a law that protected them."
Other Elvis-themed wedding spots are more than happy to embrace same-sex unions. Gay partners Ron DeCar and Jamie Richards own and operate the Viva Las Vegas chapel on the Las Vegas Strip and have included same-sex ceremony packages since 1999, even though they were not legally binding.
"From Day One we were doing commitment ceremonies," Richards told the Daily Beast. "I worked at the MGM (Grand) years ago when you literally went to board meetings and stuff, and nobody could know you were gay. And now all the hotels embrace the gay population, and they embrace the gay dollar. It's got to help the economy."
Before You Go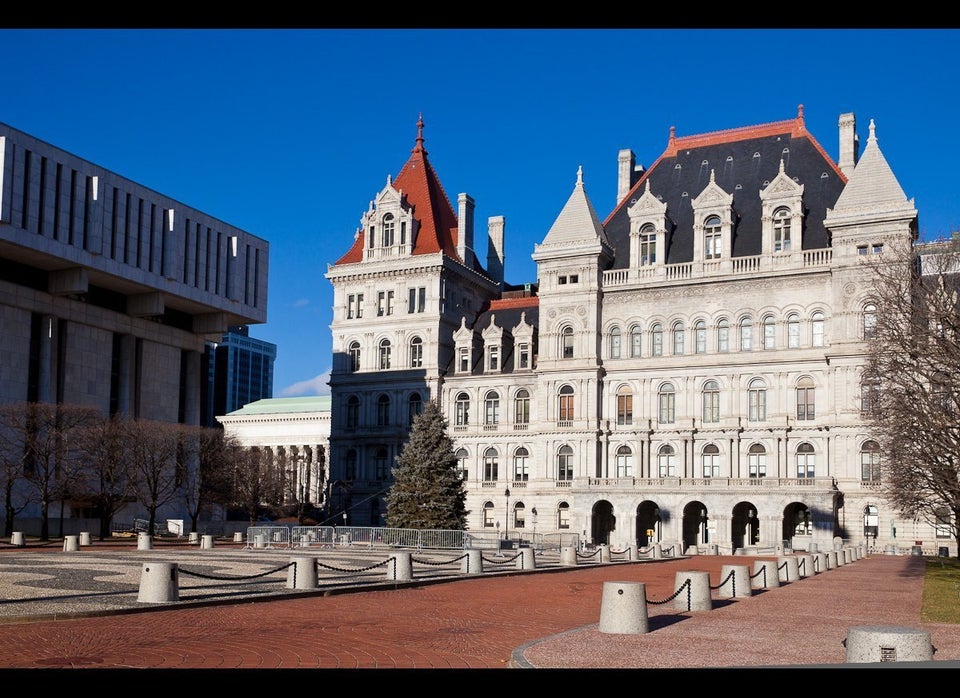 Gay Marriage In The United States
Popular in the Community