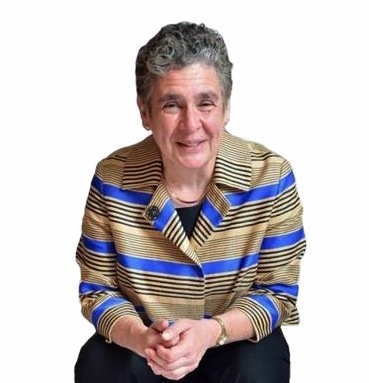 This week I talked with Elyse Cherry, CEO of Boston Community Capital, who has earned national recognition for her groundbreaking work attacking the foreclosure crisis through an innovative combination of private and public dollars. She is also an important voice in the LGBT community, having served as the chair of MassEquality during the organization's successful campaign for marriage equality in Massachusetts.
I talked to Cherry about being one of the few women running a major financial institution, and about her spin on LGBT issues. When asked about her personal commitment to LGBT civil rights, she stated:
Well, that goes back a long way. I served on the GLAD board for many years, the Gay & Lesbian Advocates & Defenders, and chaired MassEquality, actually, when we got through the legislation in Massachusetts on civil marriage issues. For many years now it really focused on organizing the GLBT community on political matters, ensuring that people who were running for office, either federal or state, are consistent with our views.
When asked about her reaction to the U.S. Supreme Court's rulings on Prop 8 and DOMA, she added:
I was absolutely delighted. That was such a long struggle, and of course we were working here on, among other things, a business brief that is trying to get businesses to sign on this issue of how difficult it is to really run two different human resource undertakings. You have people who are not treated the same. That is, you have people who can either marry and have the benefits of federal rights or not. I have to say, on a more personal note, I was so proud of Mary Bonauto, who, of course, has been at GLAD forever, and Maura Healey from Massachusetts Attorney General Martha Coakley's office and the wonderful job they did. I went down and listened to them give their arguments to the First Circuit Court of Appeals, and I couldn't be more proud about the strength and the intellect and the character that resides in our community.
As CEO of Boston Community Capital, Elyse Cherry has overseen the investment of over $900 million in low-income communities. Boston Community Capital is a community development financial institution (CDFI), an organization dedicated specifically to using financial tools to make an impact in its community. With Cherry at the helm, BCC has increased assets by 3,500 percent and invested heavily in low-income community programs that support housing, childcare and job creation in sustainable industries. Cherry is also very active in the Lesbian Political Action Committee (LPAC), which backs political candidates who support LGBT and specifically lesbian issues.
Listen to more interviews with LGBTQ leaders, allies, and celebrities at OUTTAKE VOICES™.
Popular in the Community