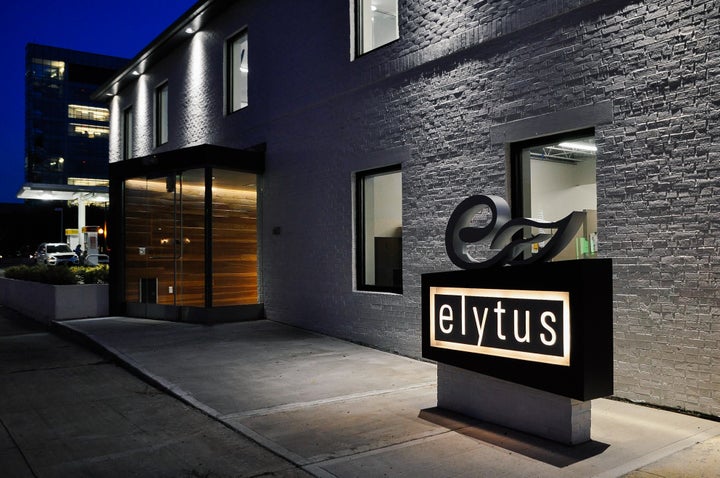 The word "trash" might not be the first thing you think of when sitting down to write business ideas. But a young and quickly growing company out of Columbus, Ohio named Elytus is making trash their business by reducing waste as efficiently as possible. Elytus was founded in January 2007 out of a business incubator at Cedarville University. I recently had a chance to catch up with Matt Hollis, founder of Elytus, to talk about how his company is hoping to turn trash intro everyone's treasure.
Brian Kil (BK): What does Elytus mean?
Matt Hollis (MH): Elytus is a derived from the Greek word for Trash. It was adapted in spelling to start with E representing our electronic and environmental values while staying one word to be easily identified in the market.
BK: How does the SaaS model fit into something as non-technical as waste management?
MH: Despite what a large majority of people think, the waste management industry is a very complex business with a lot of cost and service drivers. In the current legislative environment there are consistently more and more regulations surrounding waste and its handling, retailers are dealing with multiple waste streams and multiple vendors to manage those streams, there are complicated cost drivers and new laws regarding food waste and clients operate hundreds of stores in numerous sizes and styles across all fifty states. Elytus employs an SaaS Managed Services approach to manage these complexities and provide clients real time access to valuable business information allowing them to make educated business decisions. Our web-based platform (WINstream) accommodates all of these legislative, cost, and service drivers providing one database and making it easy to slice the data in several ways to arrive at the most efficient and cost effective method of handling the waste materials.
BK: How do you manage to maintain such high profitability which such a small team?
MH: Elytus partners with our clients to Waste Nothing which we believe has three aspects. One of those aspects is not wasting the talent of our people. We have a solid team of individuals who are passionate about our mission and our customers. In hiring individuals who share our passion we're able to innovate within our own walls providing a "sky's the limit" approach to efficiency. Utilizing this model and our proprietary software platform, we have automated all the processes and created efficiencies throughout the company allowing us to grow exponentially without adding staff at the same pace. No other vendor in the waste industry offers this level of automation and efficiency. Another key aspect to our strategy here is hire our people based on their character and company culture fit instead of only reviewing their skills and credentials. This has created an extremely successful culture with a low turnover rate. Watching our people grow with this culture has been extremely satisfying and creating experts in our field.
BK: Ohio seems to be an unusual place for a technology company. Do you see yourself as such and is your location an advantage or a disadvantage?
MH: There is no doubt that Elytus is a technology company. It's our competitive advantage and the core of everything we do. A lot of our company culture is also very similar to other tech companies. We operate out of an extremely modern space with flexible hours and lots of food. A little known secret is that Columbus, OH is one of the top tech cities in the US and an excellent place for a technology company such as ours. Columbus offers a number of benefits including low cost of living, excellent talent pool, located within a one hour flight of the majority of major metros on the east coast and Midwest and an excellent array of direct flights throughout the country. We truly are in the heart of it all making it the perfect location to service the nation.
BK: You graduated out of an incubator in Cedarville University. Tell me about the experience.
MH: The incubator experience was an excellent experience for us. It allowed us to formulate the vision and mission of our business alongside a mentor who had navigated the waters before. He was able to establish the guardrails allowing us to run as fast as possible towards our goals without falling off of the cliff. Gleaning from that experience saved us countless hours in mistakes and failures that could've resulted in our inability to achieve that dream. Couple that with the office space, supplies, resources and connections available to us and it makes for an excellent foundation to launch a new business concept.
BK: Do you recommend others going through an incubator?
MH: I would absolutely recommend others to go through an incubator. The incubator provides the support and confidence that you need in order to launch the business on the right foot alongside mentors that have done it before. While it doesn't eliminate all of the risk it does take some of the burdens off of the team so that they can focus on achieving their vision more than worrying about making rent and finding the best printer at the best price. If an incubator model isn't available then I highly recommend finding a mentor who is willing to assist you to navigate the startup foundation of your business.
BK: How do you save companies money?
MH: Our goal is to partner with our clients to Waste Nothing. That extends to the talent of their people, resources of our environment and dollars in their budgets. In implementing WINstream, our web-based software platform, we create significant efficiencies on behalf of our clients resulting in internal process savings. Additionally Elytus is a subject matter expert in the areas that we manage and utilizes the data from WINstream to advise our clients on better more cost effective methods of handling their waste stream, diversion and recycling. Lastly, we work extensively with smaller local suppliers and utilize the volume of our collective client base to negotiate volume based pricing and deliver the absolute best cost to our clients that they couldn't obtain on their own or through large national providers.
BK: Telling companies "you will make more money with our software" is often easier than "you will save more money with our software." Where have you found success in terms of crafting your pitch?
MH: The key here is that a dollar of savings is worth more than a dollar of revenue. There are a lot of software products that will drive additional revenue to businesses and while that's great there are expenses associated with that growth. This results in maybe only thirty or forty cents of that dollar ending up in the client's bottom line. Alternatively, our solution (a real-time web-based cloud software solution) saves the client money which goes straight to the bottom line and thus is a lot more valuable than a dollar of revenue. Furthermore we're finding that consumers are becoming more and more demanding of companies and their green initiatives which means that while we're delivering savings to the bottom line, we're also helping drive increased revenue when our clients utilize the sustainability data to create market differentiators.
Related
Popular in the Community