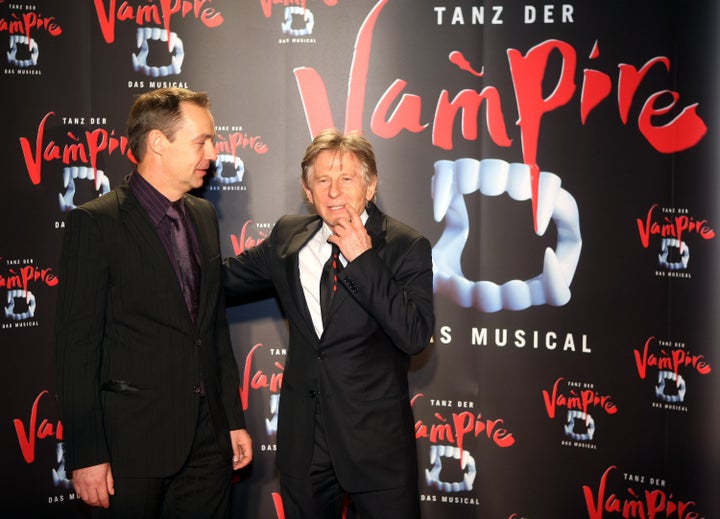 With Halloween week upon us -- and the timely arrest of Roman Polanski and increased interest in the style of all things sixties, I thought this would be a good time to revisit one of the scariest and most stylish films of the horror genre ever made.
Based on Ira Levin's best selling book, Rosemary's Baby (1968) centered around a young couple (Mia Farrow and John Cassavettes) who are trying to start a family. The husband, a struggling actor, literally sells his soul to the Devil and the wife gives birth to the son of Satan (a role that could clearly be played by many today but I digress). New York City's famed Dakota building on the Upper West Side becomes another character (named the Bramford in the film) with its eerie Old World feel and menacing dark hallways. Since the Dakota does not allow filming, the late Academy Award winning production designer Richard Sylbert faithfully recreated the interiors on the Paramount soundstage.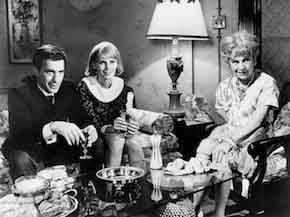 Polanski wanted Farrow's character to be stylish yet conservative in her chic little maternity outfits, intentionally misleading the audience into thinking they were seeing a lighthearted sixties rom. He later relayed to Sylbert, "Let's make 'em think we're doing a Doris Day movie."
As with most films, often the backstory and subsequent events surrounding the filming were equally as interesting as the script itself. Sixties stylist Vidal Sassoon was flown in to give Farrow her iconic pixie cut (she wore an altered version for TV's Peyton Place) and charged the producers $5,000 (an obscene amount even by today's standards). At least she looked good when Sinatra's lawyers served the young actress divorce papers one morning during filming.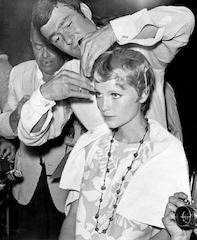 Casting was another issue -- reportedly Redford, Nicholson and Beatty were considered for the part that went to Cassavettes while Polanski originally wanted Tuesday Weld or wife Sharon Tate for the female lead. Producer William Castle suffered severe gallstone attacks and the film's composer Kryzystof Komeda died in an accidental fall after production ended. Tate was murdered a year and a half later at the hands of Charles Manson and family. Decades later, the Dakota got another moment in the macabre spotlight with the death of John Lennon. Many call the events the real curse of Rosemary's Baby....Happy Halloween.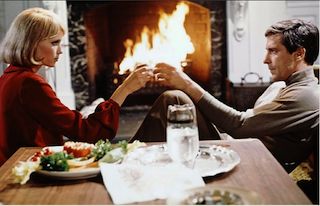 Calling all HuffPost superfans!
Sign up for membership to become a founding member and help shape HuffPost's next chapter