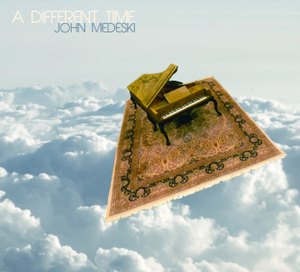 A Conversation with John Medeski
Mike Ragogna: It's A Different Time for John Medeski. And that time is...?
John Medeski: The time is kinda now, isn't it?
MR: [laughs] Yup! John, you took a solo approach on this album, you usually recording with Billy Martin, Chris Wood and even John Scofield.
JM: Well, piano was my first instrument and it's what I've always done. I've always played solo, I've done concerts over the years in various places, from Medeski, Martin and Wood, from the time we started twenty-years ago. It has been kind of all consuming. People have been asking me to put out some solo material for a while, but I've just been busy with so many things and playing with so many amazing people that I just didn't really have the time for it. Finally, I decided that I just have to do this, so I made some time to make this record. I grew up playing piano, and that's one of the things you do as a piano player--you play solo. As a kid I played for cocktail hours, dinners, receptions. That's what you do as a piano player. Solo is just a normal part of the piano player's life.
MR: Part of this piano player's life has been playing on the Gaveau. What brought you to that instrument?
JM: I never would have imagined it before--that's kind of how things always work for me. I wanted to make a solo piano record, and I'm a Steinway artist, so I had a Steinway brought in from the city and there was also another Steinway there. We spent a couple of evenings playing, trying out the different pianos, and Henry Hirsch kept talking about this Gaveau that he had sitting there, which is an older style piano--sort of the pre-modern piano that came before what we all associate as a piano. This particular piano was probably designed in the era of Chopin, or a little before. Chopin's favorite piano was called a Pleyel, which is another French piano, and the Gaveau is sort of that vintage of instrument. Chopin didn't really like the modern pianos that we have today. He thought they were too easy to get a good sound out of and that they didn't require as much attention or control. So, I just tried out this piano at the end of a recording session. We set up some mics and I started playing it. I did what I always do, which is to just deal with the sounds as they're happening, and I recorded a bunch of music on that piano that I ended up choosing out of everything to put on this album. There was just something about it that was unique, and I really liked the feeling about it. It was not what I expected going in.
MR: As you said, Chopin didn't seem to think the modern piano brought out as much of the artist. Did you feel more of "you" come out during your interaction with the Gaveau?
JM: What I found was that it was a lot harder to control. It took a lot of sensitivity and a lot of muscle control of the hands to get a good sound out of it, and not have it go twangy on you. The pay-off was that there was this certain nuance, and this certain beauty of tone with a singing quality to it. I think it really influenced the music. I ended up playing this quieter, more spacious music because that's what the instrument did for me.
MR: The material on the record ranges from songs from your past to a couple of improvisations, and there's even a Willie Nelson cover included. What was your approach when picking the material?
JM: Because this is the first solo piano record I've put out, it could easily be overwhelming because, to me, there are many possibilities. I love playing so many different kinds of music and there is so much music that I really relate to. So if I thought about it too much--"Oh, what am I going to do on this record?"--then I would lose my mind. My approach was just to go in with a lot of options, and then do what I felt in the moment. When I sat down at the Gaveau, I did the same thing. I sat down and let the instrument tell me what to play, so a couple of the pieces were improvisations and original things. For the Willie Nelson song, "I'm Falling In Love Again," I just love this song. I've tried to play it before, but it never really worked for me when I played it on a regular piano. It was a little too corny for some reason on the piano. The tone of the Gaveau allowed me to get away with simpler music in a way that I wouldn't have been able to get away with on a modern piano. The tuning is a little off...I shouldn't say "off," but it's a little different than regular tempered tuning that we associate with a regular piano. So I was able to pull stuff out that I haven't been able to do.
MR: Like on "Otis," which also is a little different than the original version.
JM: "Otis" is a tune from our very first record, so it's an old tune. I hadn't played it in a really long time, so I just wanted to try it on this instrument.
MR: And there's "Waiting At The Gate."
JM: "Waiting At The Gate" is an old spiritual that I love, and it's the same thing. When I play music, I'm dealing with the sound, and the instrument defines that in a lot of ways. I try to use whatever instrument I'm playing, whether it's organ, modern piano... Whatever it is, I try to let whatever the instrument's sonic universe is. I let that lead the music and dictate what I should do.
MR: Your songs "Graveyard Fields" and "Lacrima" are improvs. Did the instrument help influence what was coming out creatively?
JM: Yeah, one hundred percent. When you're improvising you're responding to the sound that comes out and the feeling that it creates, which leads you to the next moment when you add something. It's cumulative--you just keep adding and adding, and growing and growing, and the musical piece evolves from there.
MR: This album is coming out on the Okeh label, which has a beautiful history of folks like Duke Ellington. Now you're a part of that label and its history. How do you see your place in music? Aside from creating a lot of wonderful music, is there a sense of a role or responsibility for anything that John Medeski can add to the culture?
JM: I can't even think like that. It's not really my place. I create music. I feel I'm here to improvise, and I really like playing live. I don't feel like I'm important in any way historically. Duke Ellington is important, and Louis Armstrong is important--I'm definitely not in that league or that category. I think what I want to do is captured in the title--A Different Time--or at least it's part of that. There was a time when we listened to music differently, when music was part of our existence in the way the language of music was born. Although I'm not anti-technology, there is something lost with the fascination we have with what we can do, how much we can store in a small space. It really pulls us out of our deeper connection with the language of music. It is a language, and an important human language--probably the first language. What's important to me is to tap into that and keep it alive as much as possible. I grew up in an era where we'd listen to records and we had to get up and flip them over. We had to be engaged. Of course, now I'm like everybody else. I have a bazillion songs on my computer and I could pop it on random any time that I want. I just feel like there is a certain tension in listening that's really important. If anything, I feel like that's what I want to be a part of, and create more and more.
MR: The reality check of where music is coming from?
JM: Yeah. When we tap into that, music has this real power. It's fun to watch YouTube and check all this stuff out, but there is another level of power that music can have if you allow it, and that's up to the listener, not the player. It's how you listen to music that makes the difference, and how you listen to music can affect how somebody plays music. If the audience is listening in a certain way, it creates a space where the music can go far deeper, and the musician can go into realms that you can't get to when people are busy holding up their phones and recording it, or are more interested in connecting with someone who isn't in the room than just being in the room and connecting with everybody there and with the music.
MR: "Being in the room" then becomes a metaphor for being in the moment.
JM: Yeah, exactly. Being in the moment instead of trying to connect with someone or something out there. It's weird.
MR: What you're pioneering and what you've created either as a solo artist or with Medeski, Martin and Wood, all of the variations that you've been a part of, have been on the front lines of how improvisational "feel" recordings can be made. So I know you shy away from being put in a category with the likes of Duke Ellington, but I would argue that your story isn't done yet.
JM: I hope not. [laughs] I feel like I'm just starting.
MR: What advice do you have for new artists?
JM: The only advice I would give, really, is that you really need to tap into your musical voice. I'm hearing a lot of stuff out there that's very derivative, you know? There are only so many chords and notes, and we all rehash them in our own way, but I think it's important for anyone that is an artist to have a connection to the notes, the rhythms and the language of music. It needs to be your own and you really need to dig deep to find that. One important thing is to slow down and absorb. If there is an artist that you love and that you want to learn from, then you really need to take a couple of things of theirs and really learn them, really absorb them, spend the month listening to those couple of songs over and over. The other thing is that you don't need to be afraid to check other music out. If you have your own voice you're not going to lose it.
MR: Who were some of the people that you checked out?
JM: There was so much. Everything, and anything. If I start naming anybody I'll be leaving stuff out.
MR: What was the best advice that was given to you?
JM: The best advice given to me was when I was a kid, and I had just started getting into jazz. The advice I got was how to practice. Actually, there were two things--one was that before I started to work on whatever it is I wanted to learn, I was told that I should sit down and improvise, create something from nowhere. Do that, record it, and listen to it, and that was great advice because it really enables you to discover your connection, and how music expresses things for you. The other really good advice came from the same person, and that was that if anybody asks you to do a gig, say, "Yes." You say yes, and if it's something you don't know how to do, learn it before you get to the gig.
MR: You know who you have that in common with? Rupert Holmes said that when people would sit down and ask, "Hey Rupert, can you...," he immediately would answer, "Yes."
MR: Are you going to be going on the road in support of A Different Time?
JM: Yeah, I'm going to be doing some solo concerts when I can. I'm doing a lot with John Zorn across the planet for his sixtieth birthday celebration. I'm doing as many solo gigs as I can.
MR: What do you think of the state of improv in jazz these days?
JM: There are incredible players out there. There's a lot of great improvising out there. The state of the music is fine. In Europe, there's a whole incredible scene that has taken a left turn out of the jazz world into its own universe of improvisational music. There's great music happening everywhere. What is not in a great state is the music business. Unless you live in Norway, where the government supports artists, I don't know how anybody is going survive and do creative music in the near future. Unless you live in a world of grants and patrons--we need more patrons out there! [laughs] That's what worries me, I'm not worried about music. The state of music is good, it's always happening, the creative impulse is there, and people will find a way to create with whatever tools they have. I just don't know how people can make a living. I mean, everybody thinks music should be free, and they don't know where it comes from and they don't fathom supporting it. Mainly, big companies and stores want to have music just playing in the background, and they think it should be free for them while they're making millions of dollars. It doesn't make sense.
MR: It doesn't make sense. It seems like there needs to be a sort of re-education, but I don't know how you get the word out at this point.
JM: There was a time when record companies were kind of in control and making a lot of money, and I think it's good that that part of the paradigm has been brought down. I just worry about how musicians are going to make a living and feed their families because it's pretty hard to dedicate your life to music and have a day job, you know?
MR: John, I really appreciate your time, and as always, I wish you the best of luck. You'll be doing another album with your pals Martin and Wood, right?
JM: Oh yeah, we're actually going on the road soon, and we'll be working on another record this year for sure.
MR: All the best with that, and let's do this again real soon.
JM: Thanks Mike, I appreciate it.
Tracks:
1. A Different Time
2. I'm Falling In Love Again
3. His Eye Is On The Sparrow
4. Ran
5. Graveyard Fields
6. Luz Marina
7. Waiting At The Gait
8. Lacrima
9. Otis
Transcribed by Ryan Gaffney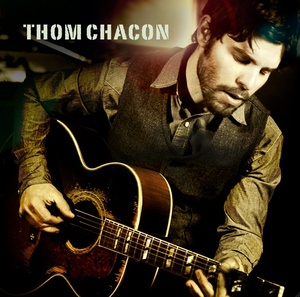 "CHASING THE PAIN" WITH THOM CHACON
Singer-songwriter Thom Chacon has elevated his poignant Americana sound alongside that of John Prine, Willie Nelson and Guy Clark, to name but three. It's his unusual gift of storytelling on his self-titled second album that explores with a literary voice the inner workings of human frailty. Like Woody Guthrie's Dust Bowl ballads, Chacon's characters face hard times and desperation in attempting to achieve their desires. This video for "Chasing The Pain," filmed on a blustery New York City night, intimately portrays the emotional core of Chacon's work, from its simplistic guitar melody to Chacon's honest vocals.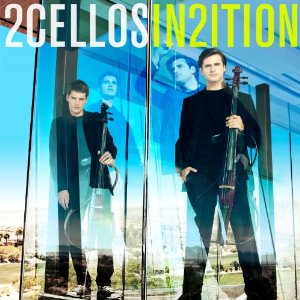 A Conversation with 2Cellos aka Luka Sulic and Stjepan Hauser
Mike Ragogna: You guys have a new album, In2ition. What's up with the title, you guys are intuitive?
Luka Sulic: When we make music there is a good match between our characters. We are different, but we compliment each other in a musical way, and also character-wise. So it was a perfect name for the album. Also, the figure "2" in the name is perfect because it is also our second album and because we are 2Cellos. So, it's a good name on many levels.
MR: Let's get a little background on you two. You guys are from Croatia and look like you could be brothers. How did all this come together?
Stjepan Hauser: There are only three villages in Croatia. It was not hard for both of us to know each other. [laughs]
MR: [laughs] Yeah, yeah, but how did you guys meet up?
LS: We wanted to make a powerful cello sound in order to show to the world the possibilities of the cello, and to use it in a different way than the classical way they are used to. We wanted to play something exciting, something crazy, something to draw younger generations to this great instrument. This was the main goal.
MR: How did 2Cellos gain attention in The United States?
LS: When our video of "Smooth Criminal" came out, suddenly we started getting all kinds of offers. We were getting calls from TV shows like Ellen DeGeneres, and from record labels. One of the labels was Sony Masterworks, and Alex Miller had seen the video. When the video came out, it was mostly watched in the US, you know? So, it was a great deal to get signed in The States and grow from here.
LS: When we uploaded the video we knew we had something powerful that would attract attention, but no one could have predicted such a chaotic response, or that everything would explode in a matter of a few days.
MR: Was "contemporizing" your sound a natural process?
LS: Yeah, it was natural for us because we like to be like rock stars on the cello, and we wanted to show all this power of the cello. We were never happy with the way cello was recorded and we wanted to experiment in the studio to make the cello rock as much as possible. On the second album, we had great help from Bob Ezrin, who helped us develop our sound even more.
MR: Your first album featured songs such as "Smells Like Teen Spirit" and "Welcome To The Jungle," but you also focused on Michael Jackson with "Smooth Criminal" and "Human Nature," those tracks having gotten attention for obvious reasons.
SH: Yes, "Smooth Criminal" got most of the attention at the beginning. "Human Nature" also fit perfectly because we used a different technique on cello, pizzicato, which is plucking the strings, and it's totally different. With every song we cover, we try to make something completely different.
MR: So how do you pick your material? Is it just stuff you like a lot?
SH: Yeah, it's the stuff we love. Every song, we love so much. "Human Nature" and "Smooth Criminal" are two of our favorite songs of Michael Jackson. We just love every song we do. Of course, they have to fit on cello.
MR: On In2ition, you feature a few other artists in addition to yourselves, such as Elton John, Lang Lang and Naya Rivera.
LS: Yeah. We wanted to expand the concept by having some guest instrumentalists and vocalists, to see how they would blend with our sounds. It was really hard to find the right songs for this second album because not only did the songs have to fit the cello, but they had to fit our guest artists vocally and instrumentally also. I think it worked out great because every song feels like it's written for the artist.
MR: Seeing Steve Vai appear was a pleasant surprise. How did that come together?
SH: Very often, we try to recreate the sound of electric guitar on the cello, but we never really collaborated with a real electric guitar player, so we thought this would be so interesting. It's like a battle between cello and guitar, and it's us showing the guitar that we can rock too.
MR: What was it like working with producer Bob Ezrin?
LS: He has so much knowledge, not only about rock music, but about everything. He told us that cello is his favorite instrument, so he was really happy to work on this project.
MR: Well, he comes from a very musical past, too.
LS: Yeah, he's a legend. He produced some legendary albums.
MR: What advice do you have for new artists?
SH: Today, you have a very powerful tool--it's called "internet." Use it! Don't be stupid. You can connect to the whole world in a second.
LS: Don't wait for someone to call you up. You can do anything. You have all the possibilities in the world.
MR: What's the best advice that 2Cellos ever got?
LS: The best advice you can ever get is to be yourself, and go on, and never give up.
MR: By the way, what was that tour like, being out with Elton John?
LS: It was a great experience for us. We developed a lot because we played in front of so many people, so we developed a lot more confidence and grew as a live act. Now, we can do it better by ourselves. It doesn't get any better than that.
MR: Who else would you like to go on tour with?
SH: [laughs] Sting, U2, AC/DC, The Rolling Stones--these little bands, you know?
MR: Yes, those up-and-comers, we wish them well. Guys, I wish you well too, this has been a lot of fun. Thanks so much.
LS & SH: Thank you, thanks.
Tracks:
1. Oh, Well
2. We Found Love
3. Highway to Hell
4. Every Breath You Take
5. Supermassive Black Hole
6. Technical Difficulties
7. Clocks
8. Bang Bang
9. Voodoo People
10. Candle in the Wind
11. Orient Express
12. Il Libro Dell 'Amore
13. Benedictus
Transcribed by Ryan Gaffney
Calling all HuffPost superfans!
Sign up for membership to become a founding member and help shape HuffPost's next chapter