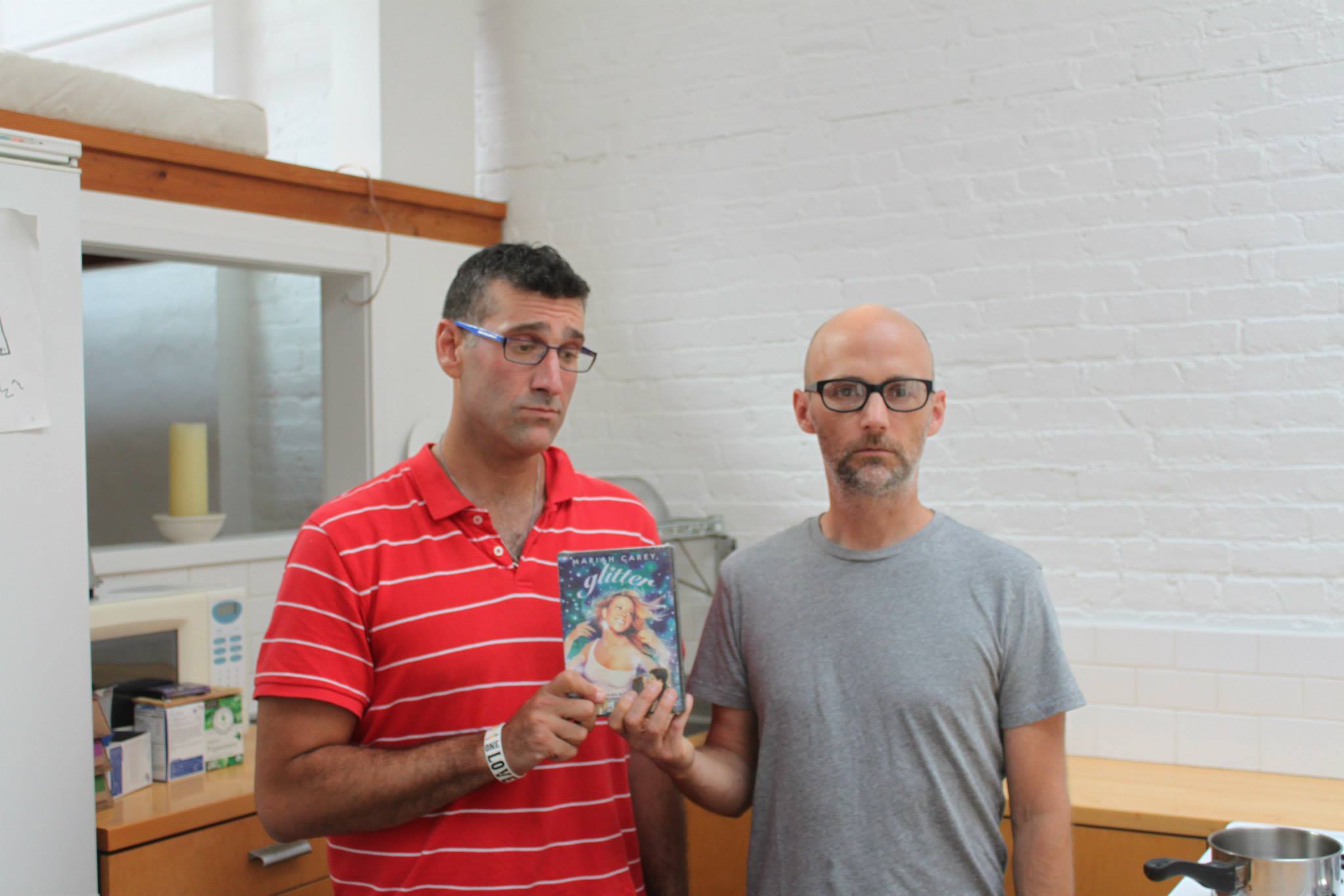 There's a lot we already know about Moby. He's an innovator whose albums have sold over 20 million worldwide. He's had songs featured in all pop mediums. He's a vegan, a strong advocate for animal rights, and Eminem, a probable meat-eater, once challenged him to a fight. This summer, however, I uncorked something about Moby that hasn't been reported by anyone anywhere. During an A-Sides interview in his Lower East Side Manhattan apartment, "this reporter" (hat tip to my journalism professors) discovered the music master owns a DVD copy of Mariah Carey's Glitter. Sadly, I learned this after my video interview that's embedded below. You'll never know why he has it nor should you. Perhaps I'll reveal this as part of a a memoir entitled "Thursdays with Moby." Take that, Mitch Albom! Anyway, apologies for this build-up to nowhere, because there is actually real (and awesome) Moby news.
On Sept. 30, Richard Melville Hall will release a new album entitled Innocents, marking the first time he's working with an outside producer (Mark "Spike" Stent). The album, which has a different collaborator on each track, features Wayne Coyne of The Flaming Lips, Cold Specks, Skylar Grey, and Mark Lanegan, among others on it. The Cold Specks song -- "A Case For Shame," in particular, is a standout because Moby directed its music video. I spoke to Moby about video making, the new album in general, and more during the aforementioned NYC interview. Watch it below, and rent or purchase Glitter today.
"A Case For Shame" Music Video
About A-Sides Music
Jon Chattman's "A-Sides Music" series was established in August 2011 and usually features artists (established or not) from all genres performing a track, and discussing what it means to them. This informal series focuses on the artist making art in a low-threatening, extremely informal (sometimes humorous) way. No bells, no whistles -- just the music performed in a random, low-key setting followed by an unrehearsed chat. In an industry where everything often gets overblown and over manufactured, I'm hoping this is refreshing.
Popular in the Community