Dr. Sanjay Gupta today admitted that he was wrong about some of the facts in his CNN report on SiCKO -- a report that led Michael Moore to blast Wolf Blitzer. The e-mail exchange below, between Moore's team and Gupta's producer, shows that Gupta and CNN had the facts -- including the one he apologized for -- a full day before the Gupta piece first aired on AC360 on June 29 (following Moore's first appearance regarding SiCKO on Larry King Live), and a full 10 days before the network re-aired it preceding Moore's volatile July 9 appearance on The Situation Room.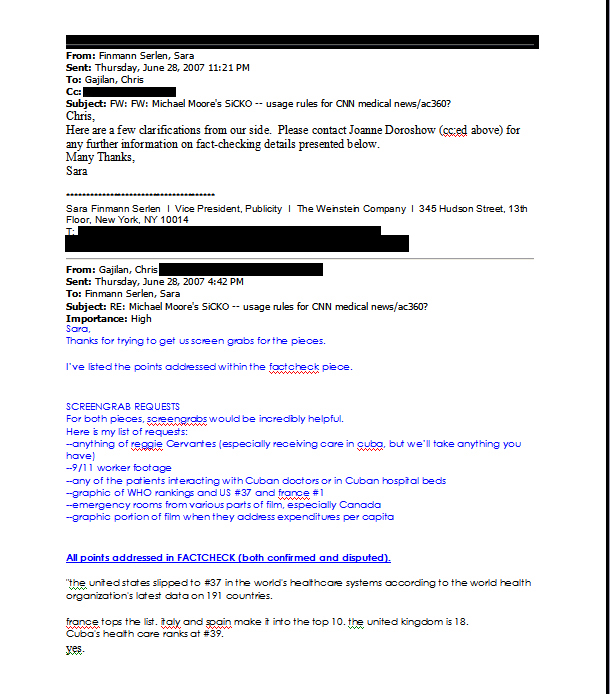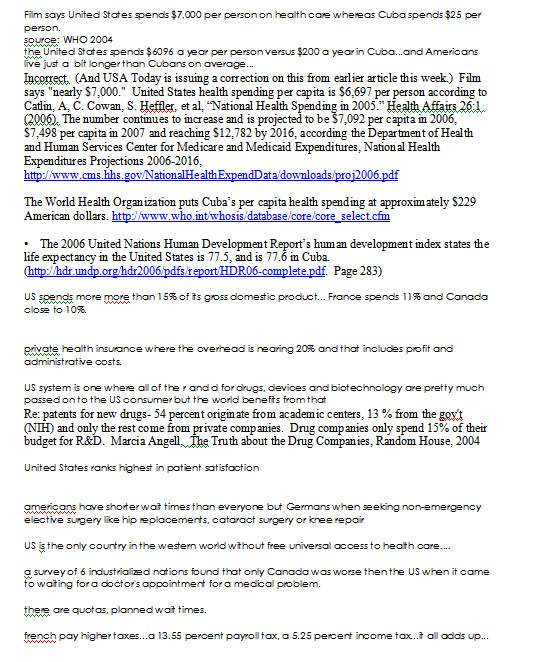 REAL LIFE. REAL NEWS. REAL VOICES.
Help us tell more of the stories that matter from voices that too often remain unheard.