Emails published Monday suggest that Housing and Urban Development Secretary Ben Carson and his wife were personally involved in redecorating his government office, which led to the purchase of a $31,000 dining set.
The Carsons were involved in back-and-forth discussions about furniture purchases, according to internal staff emails made available through a Freedom of Information Act request from American Oversight, a left-leaning watchdog group.
In one email with the subject line "Secretary's dining room set needed," a staffer is said to have "print outs [sic] of the furniture the Secretary and Mrs. Carson picked out."
Carson previously said he had no say in the matter, a claim that his office supported.
"I left this matter alone to concentrate on much bigger issues. I was as surprised as anyone to find out that a $31,000 dining set had been ordered," he said in a statement. "I have requested that the order be canceled. We will find another solution for the furniture replacement."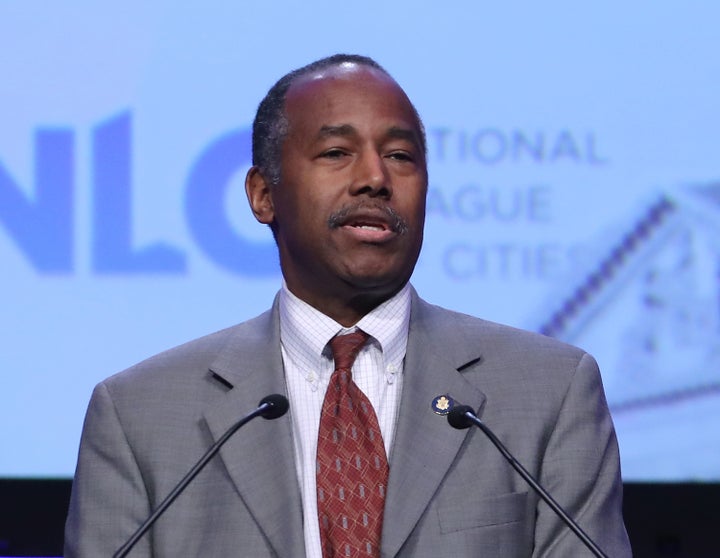 HUD spokesman Raffi Williams, when reached for comment by HuffPost on Wednesday, only confirmed that the secretary's wife, Candy Carson, had any involvement in the redecorating efforts. 
"When presented with options by professional staff, Mrs. Carson participated in the selection of specific styles," Williams said in an email.
A HUD spokesman, who previously spoke to CNN under the condition of anonymity, had said the Carsons did not know which items were being purchased for the office and that Candy Carson had no interest in redecorating.
"I don't think it even crossed her mind, this separate room," he said of the decorating plans.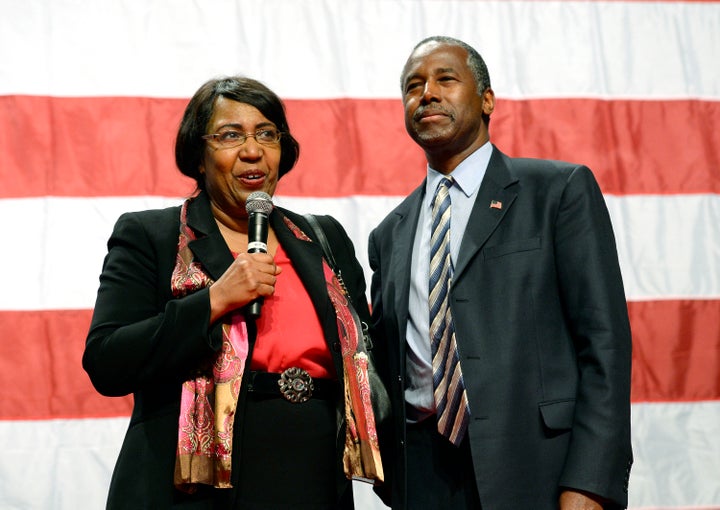 However, an email sent by HUD's director of scheduling, Jacie Coressel, shows that Candy Carson was asked to give her input on the process. 
In an email dated Aug. 8, 2017, Coressel invited Candy Carson to meet with a designer for ideas on "redecorating the Secretary's office and bringing in new furniture."
"Are you available on any of those dates and would you like to come in and have input on the redecorating?" it asks her.
A response from Candy Carson was not included in the string of emails.
HUD chief of staff Sheila Greenwood sent an email Feb. 20, 2017, in which she suggested showing Candy Carson some furniture choices during a planned visit the following day.
In a Facebook post last week, the Carsons denied allegations that they were responsible for the purchase of the $31,000 dining set. 
"I did not request new furniture, but asked if it could be remediated. I was subsequently told that it was beyond repair and needed to be replaced," the post states. 
"I made it clear that I was not happy about the prices being charged and that my preference would be to find something more reasonable," it continues. "I left this matter alone to concentrate on much bigger issues. I was as surprised as anyone to find out that a $31,000 dining set had been ordered."
It's not clear whether anyone attempted to fix Carson's office furniture. One email published by American Oversight indicates that HUD received an estimate that said fixing a chair would cost about $1,100.
The emails show that Carson asked to see photos of previous secretaries' offices, as well as to examine furniture being stored in a basement.
The newly published emails show she told fellow staffers about this concern. They also show that staffers discuss spending $24,666 on a collection of items, including a dining table, desk and chairs, despite that $5,000 limit. 
One email sent on Aug. 29, 2017, by Aida Rodriguez, an administrative officer in the secretary's office, summarizes that $24,666 quote as "a very reasonable price," adding "the funds are available."
REAL LIFE. REAL NEWS. REAL VOICES.
Help us tell more of the stories that matter from voices that too often remain unheard.