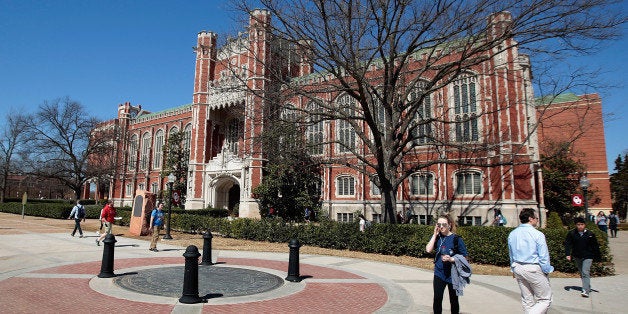 The Greek letters had barely been off the former Sigma Alpha Epsilon house at the University of Oklahoma for 24 hours before people started asking if they could take over the property.
In March, SAE national headquarters shut down its OU chapter after members were caught on video singing a racist song. A day later, OU President David Boren told SAE members they had two days to vacate the property, since it was owned by the university.
Former brothers were still hauling their belongings out of the house when people started writing in to ask about using the building, according to 662 pages of emails The Huffington Post obtained through an open-records request. The university withheld an unspecified number of emails due to attorney-client privilege and federal student privacy laws.
The house should be turned into a resource center for veterans, one person suggested. The Alpha Gamma Delta women's fraternity could use the space for recruitment, one email said. The Air Force ROTC could use the space, another note proposed.
The university told HuffPost it still hasn't decided what to do with the former SAE house.
The emails reveal how quickly the university and the national fraternity headquarters acted after learning about SAE members' racist behavior, and how the OU community responded in the aftermath.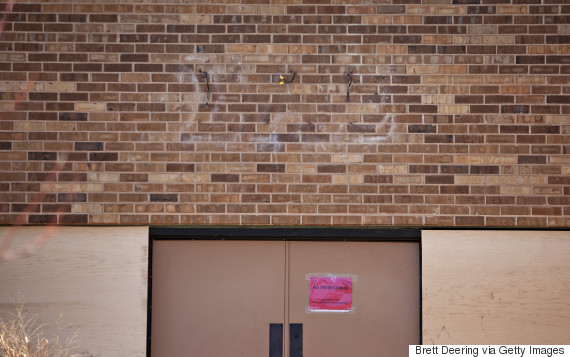 It all started on Saturday, March 7, when Assistant Director of Student Life Brandon Oldham received an anonymous email that included a copy of the video and the following message:
...I'm sending you this video due to blatant racism. I came across this on snapchat. I dont think this kind of behavior should be tolerated at the University of Oklahoma. I believe there should be repercussions for this video.
Oldham responded at 12:11 a.m. on Sunday, March 8, saying he would look into it Monday. He also forwarded the anonymous tip to Assistant Dean of Students Kristen Partridge.
At 10:39 a.m., Partridge emailed other senior administrators asking them to watch a video that was "apparently posted to Snapchat," and notifying them that she planned to look into the situation immediately. A few minutes earlier, she had sent another official an email saying she'd like to issue a suspension once they could determine the video did in fact show the OU chapter of SAE.
Throughout the day on March 8, various students emailed administrators with a link to the video on YouTube. Reporters from The Oklahoma Daily, the student newspaper, sent multiple emails looking for answers about what was going on with SAE.
Campus security told senior administrators around 7 p.m. that they were increasing patrols of the SAE house after noticing that "Yik Yak is going crazy" and "Twitter is blowing up" over the video.
At 7:40 p.m., national SAE officials sent a notice to the OU chapter, giving the members 24 hours to respond:
In addition to providing specific details on the video itself, please provide a detailed account of any associated event that took place either before or after this video occurred – including information pertaining to who was present from the chapter and guests, what social event protocols were in implemented, and how and what types of alcohol were present.
Thirty minutes later, the university's Interfraternity Council put SAE under investigation.
Boren learned of the situation while he was hosting a dinner on Sunday night, the university said, and issued a brief statement on Twitter.
"He made an immediate decision about the actions he would take subject to confirmation that OU students were involved and that OU SAE chapter members were on the video," Corbin Wallace, special assistant to Boren, told HuffPost. "The immediate decision included closing the SAE chapter and throwing it off campus and expulsion to those who were most actively leading the chant on the bus."
By 10 p.m., SAE headquarters had contacted OU administrators to let them know the chapter had been suspended. As Partridge put it, in an email to colleagues, "They are suspending the chapter before OU can kick them off."
The national board, which is headquartered in Illinois, learned of the video around 6 p.m. Central Standard Time on March 8 -- about the same time it was first uploaded to YouTube -- and convened a meeting to address it three hours later, according to an email SAE national president Brad Cohen sent Boren on Tuesday, March 10. At 9:15 p.m., the board voted unanimously to close the OU chapter.
In the email, Cohen explained that the national board had elected to expel the entire chapter because its members had declined to identify which individual students had been involved in the racist incident.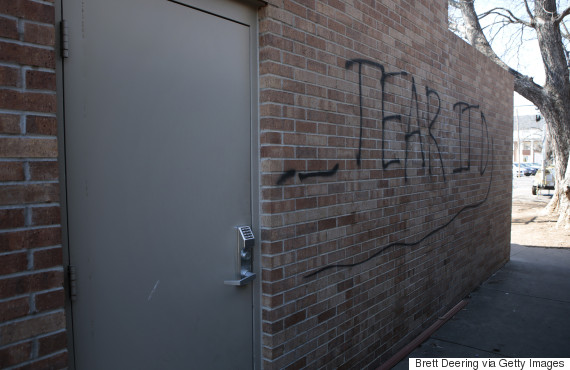 As the week wore on, praise for Boren trickled in, with people noting how quickly the president had acted to shut down the fraternity, remove the former members from their house and make moves toward expelling two SAE brothers.
Among those who sent their kudos to Boren: former Oklahoma governor and current American Bankers Association CEO Frank Keating, Tulsa Mayor Dewey Bartlett, a 1964 registration volunteer for the Student Nonviolent Coordinating Committee, a local NAACP leader and OU alumni who described themselves as "former frat boys."
"I am embarrassed to say that I'm a fellow SAE brother," one person wrote. "It is absolutely disgusting that a handful of guys can ruin it for the rest of them."
Later in the week, State Rep. James Lockhart (D-Heavener) sent a note to colleagues and Boren. He had learned that the fraternity had talked about suing OU and said that "SAE needs to shut up and take their medicine." He called for a legislative resolution supporting Boren's handling of the situation.
But parents of some SAE members were upset, insisting their innocent sons were being punished.
One mother wrote to the university administration on March 11:
Your words, President Boren, have created an unsafe environment for any student that's involved in Greek life at OU. Dorm doors have been pounded upon late at night, tires have been slashed, people spit upon, and some sororities and fraternities have been warned against wearing their letters. It's become a witch hunt, and those students, being hunted, in most cases may be completely innocent of any wrongdoing.
Another mom said on March 10:
My son WAS NOT on the "offending" bus. Regardless, he along with 100 others are paying the price for one 9 second drunken chant sung by someone raised in Texas who was intoxicated.
Some hate mail was apparently misdirected.
MORE ON SAE AT OKLAHOMA:
Support HuffPost
The Stakes Have Never Been Higher
Related
Popular in the Community