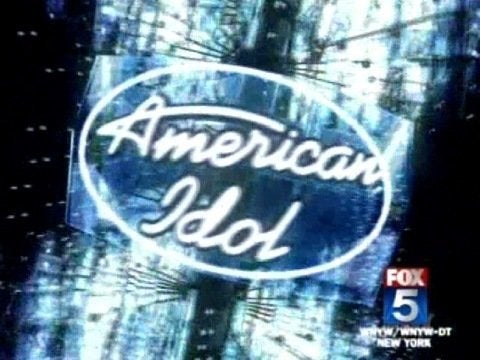 NOTE: HERE'S A BRIEF RUNDOWN OF THE RESULTS:
The show began with a group medley of more Neil Diamond songs. Almost everyone sounded tinny and off-key and flat...exept for David Cook, who sparked each song he sang on with real gusto. He is definitely peaking at the right time.
They obliquely addressed the Paula gaffe by having Ryan say she's family and they love her as the camera zoomed in on a demurely dressed Paula (seriously, she practically looked like a nun). They might have explained how the gaffe worked but at the very least they should have let Paula apologize to Jason. They made it sound like Paula was the victim when it was Jason who had Paula lambaste a performance he hadn't given yet. In a show of class, Jason ws the first one to find out he was safe. Then he should have thanked Paula for surely without the gaffe and people rebelling against teh supposed unfairness he would perhaps have been in the bottom two. David Archuleta looked genuinely stunned when he was safe as well and an increasingly nervous David Cook was relieved. We've been saying all season the men look stronger and here's proof.
Natasha Bedingfield sang her hit and then snuggled up with David Archuleta. I hate the cheesy calling segment but fair is fair: the caller who gave Simon his first kiss was very entertaining. Then Neil Diamond came out and nailed "Pretty Amazing Grace" from his new album. Not a wasted trill or indulgent vocal riff to be heard and he was absolutely compelling. I still find the line when he sings, "You forgave my insensitivity." (Just to nail on the head.) But it's growing on me.
Then the two gals Brooke and Syesha were alone. They cut too soon to Brooke after naming her as the contestant going home so we didn't really get a chance to see Syesha's reaction (though I think she was braced for hearing her own name called). Brooke broke into tears and for some reason I kept expecting her to say they were grateful tears for the entire experience. She labored through the song -- forgetting the lyrics one last time was certanly an appropriate touch. And then she walked away crying with Ryan consoling her some more. Next week, surely Jason and Syesha will be the bottom two till we finally see the two Davids face off on the final show.
HERE IS MY ORIGINAL POST ABOUT THE TOP FIVE PERFORMANCES OF NEIL DIAMOND
A rushed, chaotic, and funny episode of Idol featuring Neil Diamond as an apparently ineffective mentor. He's one of my favorite songwriters (if only because he tends to write in a key I can easily sing). Diamond's last album 12 Songs may be the best of his career and it's available for $9 on Amazon. And he has a new CD -- Home Before Dark, also produced by Rick Rubin and out May 6 -- that is promising, though the first single is a tad baroque for my taste. Anyway, Diamond gave away little about his attitude towards the singers and since we didn't see him actually giving any tips or suggesting arrangements, changing keys, or doing much of anything, I assume he wasn't a very active mentor. On the bright side, he has a catalog of hundreds of classic songs, many of which are genuine standards that the kids could -- but usually didn't -- make their own.
JASON CASTRO -- Sang "Forever In Blue Jeans" with an acoustic guitar and "September Morn" sitting on a stool. (Both of them were Top 20 hits in 1979.) "Blue Jeans" was nicely mellow as Castro is wont to do. But the bridge should have been stronger and it smooth-jazzed itself out into blandness. Similarly, with "September Morn" (what, no "Red Red Wine" like we expected?), he started out great, handling the casual intro lines very nicely, but went off melody to no effect on the chorus. His intensity never varied throughout either song, though "Morn" at least should climax with the pain of a remembered love. They used to talk a lot about a "studio voice" on the show and that's what Castro has -- it's a tentative, small instrument but interesting with some unique quirks. He can't deliver live yet; he may never be able to deliver live. But in the studio where they can punch up weak moments and he can piece together an entire song bit by bit, Castro could prove surprisingly effective. Randy was mixed on both songs, Paula was very confused but seemed to like the first song but not the second and Simon was dismissive of both as forgettable, which was right.
DAVID COOK -- Sang "I'm Alive" from Diamond's 1982 album Heartlight (whose title track was inspired by ET: The Extra-Terrestrial) and "All I Really Need Is You" from 1991's Lovescape. Talk about digging up the rarities, especially when Diamond has so many well known songs Cook could have rocked out. ("Dry Your Eyes" could have been awesome and "Save Me A Saturday Night" from 12 Songs is begging to be speeded up into a pop-punk hit.) But Diamond naturally was thrilled to have Cook dig deep into his catalog ("He's got the right material," Diamond said unblushingly) and Cook did it justice. Cook did a solid job on "I'm Alive" (with the initials AC and some strange symbols on his sleeves and AC on his guitar -- presumably a tribute to his brother?) He was even better with "All I Really Need Is You," starting with an acoustic guitar, showing off confident vocals, bringing it to a typical emo-ish rocker edge and then bringing it back down -- very true to himself, very confident and very engaging with two songs presumably most people had rarely or never heard.
Randy and Simon were mixed on the first and Paula was just confused. By the way, when they tried to do a rush review after everyone had performed once, Paula started critiquing Jason Castro's second song when he'd only performed one on the air so far. Utterly confused and batty, but Simon gallantly stepped in and asked a quick pithy question: Who was your favorite? Paula failed to answer even that so Simon jumped to a group review and said everyone needed to do better on their second song, giving Paula coverage for her wacky moment and moving the show along nicely. The man knows his job and does it well. There's no conspiracy here. Paula either mixed up her notes and was reading comments she wrote down for another performer (though not Cook) or more likely she had made notes about what she thought of Jason's second song performance based on the practice run-through. She could always adjust herself if -- rarely -- someone was dramatically better or worse on the live performance. Again, there is no agenda by the show to make certain this person or that person gets through. If Jason is cut, it's a scandal; if he isn't cut, he's a draw for having those nice eyes and a laid-back cool. The producers really, really don't care what happens. It all makes for good TV.
Everyone rightly raved about Cook's second song, with Simon calling it brilliant and Paula saying she felt like she was looking at the next American Idol. Frankly, that may not be so crazy. David Archuleta has been very safe and not great the last two weeks. If he stumbles at the finals and gives two mediocre performances, maybe it opens the door for Cook to win it. I assume, without any facts to back it up, that Archuleta is way ahead of everyone else in voting and that he'd have to faint on stage and forget every word to lose support. But since Brooke basically did that and didn't even have to suffer being in the bottom three, I don't know. But Cook as an upset winner is eeming more possible every week.
BROOKE WHITE -- Sang "I'm A Believer" with a guitar and "I Am...I Said" on the piano. "I'm A Believer" was of course the biggest hit of the Monkees' long career, which began with them taking songs from Brill Building writers like Diamond and later playing their own instruments and writing their own hits. (Maybe the Idol contestants will follow a similar path since they now play instruments and might write an original tune as part of the Top 12 competition some day the way they do on Nashville Star.) "I'm A Believer" was #1 for seven weeks in 1967. (The Beatles were the last act prior to the Monkees to stay at #1 for seven or more weeks, doing it in 1964 with "I Want To Hold Your Hand." The next act after the Monkees to do it? The Beatles again, in 1968 with "Hey Jude.") "I Am...I Said" may be Diamond's most notorious hit, a song that I believe sprang from psychoanalysis and features the absurd lines, "I am, I said/ To no one there/ And no heard at all/ not even the chair." Absurd, that is, until you hear Diamond sing it -- he sings it with such passion that you accept it completely and only smile or wonder about the line later. The man's so lost and confused he feels ignored even by inanimate objects -- that's just one interpretation. But in any case, something intense is going on. Brooke as usual has no feeling for the lyrics and the actual emotional content of a song. She sort of gets it should have a certain biting rhythm. "I AM I said, To NO one there" and so on, but there's no intent behind it. She just rambles through the first song, starting out too low, sounding flat and thin but looking good in serious flare pants and ruffly shirt. On the second song, she sits at the piano and is sharp and robotic in her singing again. The judges are indifferent or hostile to her first performance, which was just dull but -- rather bizarrely -- across the board positive about the second one.
Brooke did look comfortable at the piano and here's a chance to say introducing instruments has been a complete success. It doesn't seem to put the singers who don't play an instrument at a disadvantage and changes up the performances nicely. Mind you someone who is a major talent on one or two or three instruments could win a lot of attention and votes. Right now, they're all just competent. So it works but with someone truly gifted it could wow viewers and change the dynamic dramatically.
DAVID ARCHULETA -- Sang "Sweet Caroline" and -- of course -- "America." Diamond's first Top 5 hit as a performer, "Caroline" went to #4 and was also his first single to go platinum. "America" comes from The Jazz Singer soundtrack to Diamond's notorious flop of a movie from 1980 that was lambasted so viciously, it makes the reviews for Mariah Carey's Glitter seem sympathetic in comparison. Ironically, the soundtrack was by far the biggest smash hit of his career, selling 5 million copies and producing three top 10 hits including "Hello Again" (which Syesha tackled) and "Love On The Rocks" (which might have made a nice bitter, change-up moodwise for Castro) and his alternate national anthem "America." Archuleta bounced his way through "Sweet Caroline" but I had more fun looking for all his tics, like the breathing, the licking of lips and especially the closing of his eyes, an almost irresistible impulse for him. He really didn't do a very good job until the end, when he sang the last bit strongly and stared straight into the camera and closed the deal with those white, Osmond-like teeth. (However, Ken Levine points out a huge mistake on Archuleta's part by not letting the audience do the "oh oh ohs" that make the tune such a crowd pleaser. And yes, they play it at Boston Red Sox games but that just proves how lame they are since everyone knows Diamond is a lifelong Yankee fan.) "America" was equally unimpressive. He seemed rushed, just like the entire show. When his voice cracked on the word "today" Archuleta smiled just a bit and plowed on like a pro. He did everything but wrap himself in the American flag when it came to the section where Diamond inserted phrases from "America, My Country Tis Of Thee," with Archuleta looking more earnest than usual and staring deeply and wholesomely into the camera. Diamond mentioned in the taped section that Archuleta wasn't sure how to end the song (which fades out with a whispered "today.") Apparently he just decided to throw in some more patriotic tidbits, ending with "Let freedom ring!" Words that don't appear in the song, by the way. Did Diamond suggest them or approve of them, one wonders? Regardless, he sang them very strongly, hoping to erase the memory of the choppy earlier moments. I assume someone with the initials "D" and "A" will win the whole thing. But being so-so several weeks in a row at least adds a little suspence. Randy loved the first song while Simon was mixed and they all loved "America." But I take issue with Simon saying Archuleta's choice of "America" was clever. No, it was obvious.
SYESHA MERCADO -- Sang "Hello Again" (in bare feet) from The Jazz Singer and "Thank The Lord For The Nighttime," a 1967 hit from only his second album, Just For You. Syesha looked just smashingly good, threw in a high note early on that worked well, made the song dramatically her own and ended just beautifully with a bit of humming that led into a final, high, restrained "Hello." "Thank The Lord" indeed had a theatrical flair, as Randy said, with Syesha leading the clapping and taking us to church (a little). It had a lot of punch if not the complete success of the first tune. Randy and Paula were very enthusiastic about the first song with Simon mixed and calling it "old-fashioned." Randy and Paula again loved the second one, but Simon was mixed and said Syesha "may be in trouble." She was dismayed but handled it well by simply asking "why?" Given how good her performances were compared to Jason and Brooke, why indeed. But beware when Simon makes such a comment; they may be self-fulfilling to a degree but the end result is the same.
BOTTOM THREE -- It should be Jason and Brooke and Syesha. I'm going to ignore Simon and go with my ears and say Jason and Brooke in the bottom two and predict Jason is going home. Even Paula had nothing nice to say the second time around. So are you a fan of Neil Diamond? Do you think Carly went home because of a Christian backlash to "Jesus Christ Superstar?" Is Paula part of some nefarious plot or just airheaded? Whose performance did you like? And who is going home this week?
REAL LIFE. REAL NEWS. REAL VOICES.
Help us tell more of the stories that matter from voices that too often remain unheard.