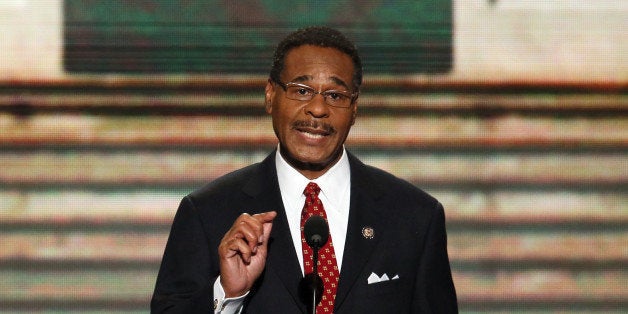 Rep. Emanuel Cleaver (D-Mo.) says Senate Republicans would signal that their opposition to President Barack Obama is rooted in racism if they fail to confirm attorney general nominee Loretta Lynch.
On Wednesday, Cleaver told Bloomberg Politics that the fight over Lynch has "forced [him] to face the reality that we are not where we thought" on race relations.
"It would be yet another sign that the chasm we thought was narrowing is in fact just as it was before we entered into this new millennium as it relates to issues of race," he said. "For many minorities, Latinos and African Americans, it would be just another contemporary sign that we have not moved as far as we had hoped."
"Something is wrong and I feel it and see it and think if the president's [attorney general] nomination fails, I think for many it will be just another sign," said Cleaver, who chaired the Congressional Black Caucus from 2011 to 2013.
Lynch, whom Obama nominated in November to succeed outgoing Attorney General Eric Holder, would be the first black woman to serve as the nation's top cop. Although her nomination cleared the Senate Judiciary Committee last month, her confirmation vote has been placed on hold amid Senate disagreements over unrelated bills.
Cleaver's remarks come one week after Sen. Dick Durbin (D-Ill.) compared Lynch to civil rights icon Rosa Parks.
"Loretta Lynch, the first African-American woman nominated to be attorney general, is asked to sit in the back of the bus when it comes to the Senate calendar," Durbin said. "That is unfair. It's unjust. It is beneath the decorum and dignity of the U.S. Senate."
Rep. Corrine Brown (D-Fla.) has also said that "hidden racism" is behind the confirmation delay.
"If it looks like a duck, walks like a duck and quacks like a duck, it's a duck and it is clear to me that there is hidden racism rampant in the House and the Senate," Brown said last week. "Let's call it what it is. I mean, I know it's not comfortable to talk about it, but that's what it is."
"You don't hold attorney general nominees hostage for other issues," Obama said. "This is our top law enforcement office. Nobody denies that she's well-qualified. We need to go ahead and get her done."
Holder has also said he doesn't believe race has played a role in the delay.
"My guess is that there is probably not a huge racial component to this, that this is really just D.C. politics, Washington at its worst," Holder told MSNBC last week. "A battle about something that is not connected to this nominee -- holding up this nominee. I think that's the main driver here."
On Tuesday, Senate Majority Leader Mitch McConnell (R-Ky.) said Lynch's nomination will not come up for a vote until the Senate passes a human trafficking bill that Democrats oppose due to an anti-abortion provision. However, Congress is set to go on recess next week, pushing the vote back until at least mid-April.
"I continue to hope that we can get past the dilemma that you've all witnessed on the trafficking bill, and go forward with that and turn to the Lynch nomination," McConnell said. "I know there are people on both sides of the aisle trying to figure out how to get past the impasse. I hope they can do that and I wish them well."
Before You Go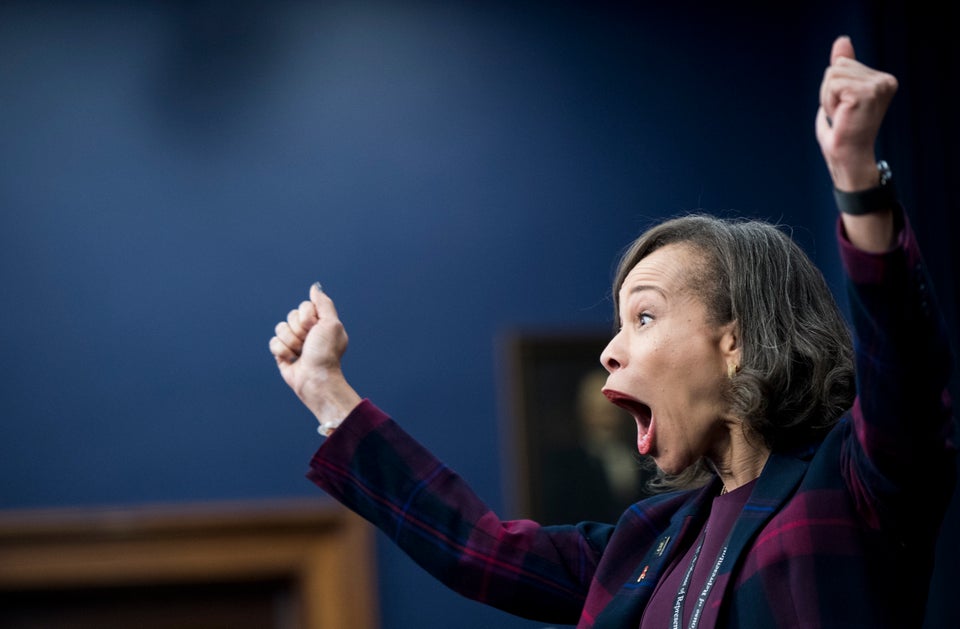 Scenes From 114th Congress And Capitol Hill
Popular in the Community