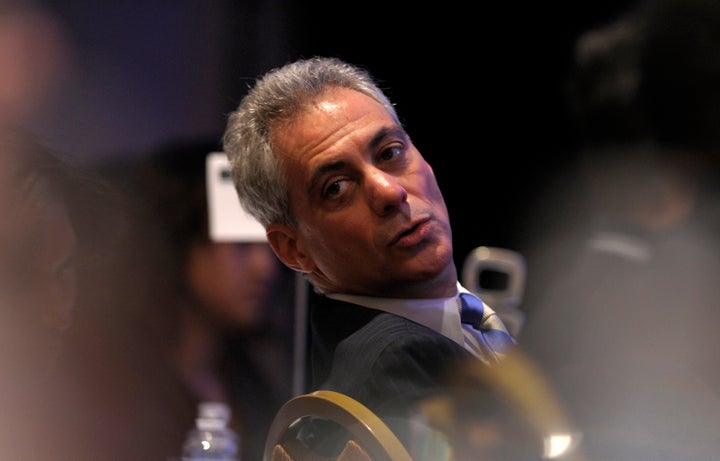 A number of Chicago aldermen and community activists alike are ramping up criticism of Mayor Rahm Emanuel's $7 billion "new Chicago" infrastructure plan ahead of an important City Council vote on the initiative.
The council's Finance Committee on Monday met to discuss the Chicago Infrastructure Trust ordinance, which aims to rebuild, repair or expand the city's parks, streets, railways, O'Hare airport, public schools, water systems and other parts of what the mayor calls "Chicago's core." The cash-strapped city will turn to private investment companies to help fit the massive bill for such improvements. The plan, the mayor claims, will create roughly 30,000 jobs in Chicago.
In response to criticisms, the mayor's office claims that the trust is not intended to circumvent the council's authority, as Lois Scott, the mayor's chief financial officer, explained to the Tribune. The goal, she says, remains finding a way to fund a better future for the Second City.
Amisha Patel, Grassroots Collaborative executive director and HuffPost Chicago blogger, urged aldermen to vote down the mayor's proposal in a press conference earlier Monday.
"If you don't, you won't get another chance because the governing board of each project will sign off on the projects -- not the City Council. Checks and balances? It sounds like the mayor is checking and balancing himself," Patel said, the Sun-Times reports. Patel's group is part of a coalition referring to the plan as "the Great Chicago Sell-Off."
Roosevelt University sociologist Stephanie Farmer told CBS Chicago that the mayor's private-public infrastructure plan is reminiscent of the city's controversial tax-increment funding program in that it may skew toward certain types of developments in certain parts of the city over others out of concerns over profitability.
The full City Council is slated to vote on the trust Wednesday.
WATCH the mayor discuss the Chicago Infrastructure Trust last month:
Calling all HuffPost superfans!
Sign up for membership to become a founding member and help shape HuffPost's next chapter