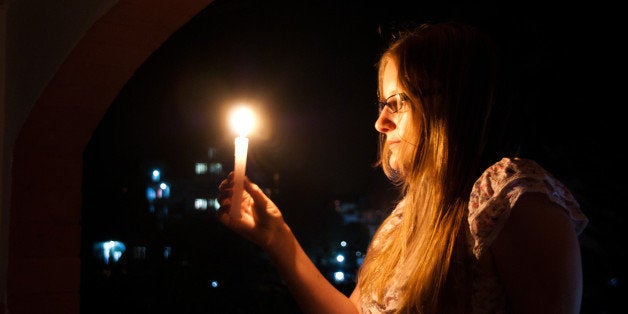 I'd like to pay heed to a principle that underpins reality and can bring boundless energy and happiness to our lives, and our businesses. This truth has been around since the history of mankind and can be summed up in three words: challenge yields greatness.
What if every challenge was not being done to you, but for you -- in order to facilitate a resurgence of energy and a spurt of growth. The truth is, the greatest light, the greatest moment of clarity, the greatest ascent, is always preceded by darkness and by challenge.
Let's look at some applications. Nature's rebirth in spring comes about after its suffering in winter. Sunrise's light follows pre-dawn's darkest hours each night. Darkness precedes light. Struggle gives way to success. Challenge and hard work yield greatness. The more intensive the experience and effort, the more satisfying and exemplary the result.
In life, and in business, remembering this is key. Since starting my business five years ago, there have been many highs and lows. But one thing has remained constant: every pivot and quantum leap my company has experienced was preceded by a serious disappointment or struggle.
Not being able to find a job after graduating from college In 2009 is what conceived my business. Being burned by my biggest client abruptly in 2010 is what led me to offer PR services exclusively rather than multiple marketing services. Being dropped by many clients at once in 2011 resulted in honing in on a niche to serve: tech startups. Working extraordinarily hard in 2012 in 2013 is what led to 700 percent growth during that period. Losing a huge chunk of client revenue in Q1 2014 allowed me to refocus and reposition my business from a consultancy centered around the founder to a company with a healthier distribution of talent.
Now, Cutler PR is a reputable tech PR firm on a solid growth path servicing some of the most exciting technology companies in the world. We didn't reach these achievements despite the hurdles; rather we became successful specifically because of these hardships. Each bump, each pothole, each surprise attack was necessary to get us to this point.
So it goes in business, and so it goes in life. Let us embrace challenge, in order to attain unimaginable levels of greatness.
Related