My Life by Design article has received great feedback, so over the next few weeks, I'll be exploring each of these mantras more thoroughly, hopefully shedding light on why they are important to me, and how I incorporate them into my life. I want to start with risk, because many people have an inmate fear of taking risks. While the consequences of failing at a challenge can sometimes be dire, so can the consequences for avoiding risk and learning to act decisively when faced with it.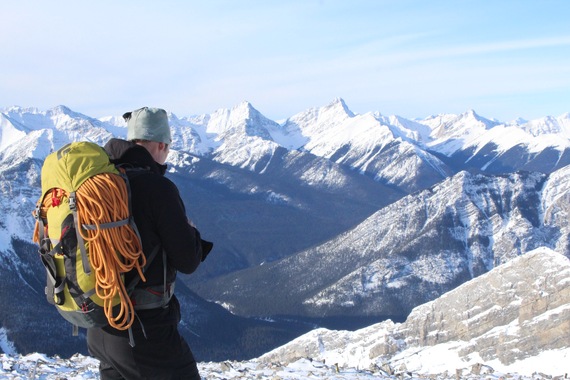 Take Calculated Risks: Sir Richard Branson is known for his line "screw it, let's do it", but make no mistake -- he makes his multi-million dollar business decisions based on a fusion of extensive research, analysis, and his gut instinct. Risk is good - it heightens our senses and helps us focus and concentrate. Sometimes our senses are dulled by the daily grind and we need a little risk to sharpen us.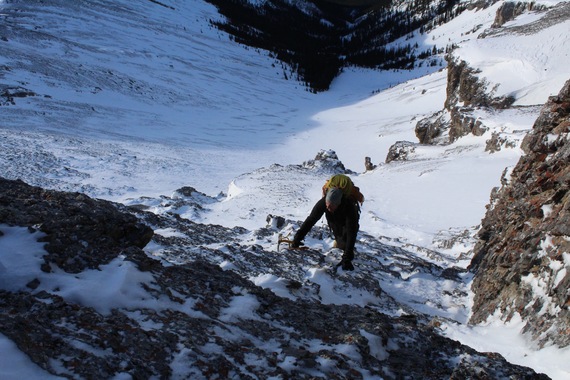 How Risk Factors into our Personal Growth:
In my opinion, our ability to take calculated risks is the single-most important determinant in our lives for personal growth and success. Taking risk requires guts, and often overcoming some level of fear or trepidation. To me, climbing a mountain is no different than making a business decision, or even chasing love. The further I go out of my comfort zone, the greater the chance that I don't achieve my goal - possibly getting injured, losing money, or being emotionally stung in the process - none of which are appealing prospects. The reason I take risks though, is simply because of the reward on the other side. 2015 was a year where I set two speed records in the mountains near my home in Canmore AB - one solo, one with OCR superstar Ryan Atkins. Both of those physical challenges pushed me to the limit in many ways, and I questioned my ability, and my motives numerous times during both adventures - which lasted between 10 - 15 hours, so there was plenty of time for reflection. Along the way, I would have to answer the simple question - is this risk worth the reward? If the answer were no, I would have turned around, on both of them. The answer in my heart, however, was always yes in both instances. Holding the record is meaningless to me. There are faster athletes who will take it. What held value, and was worth risking my life at points was the intrinsic reward for completing a very difficult challenge where I had to battle nerves, fear, and push myself beyond my perceived limits to reach the goal. My one caveat here is that we need to regularly calibrate our perception of risk and reward, as much like the sights on a gun, it can drift over time.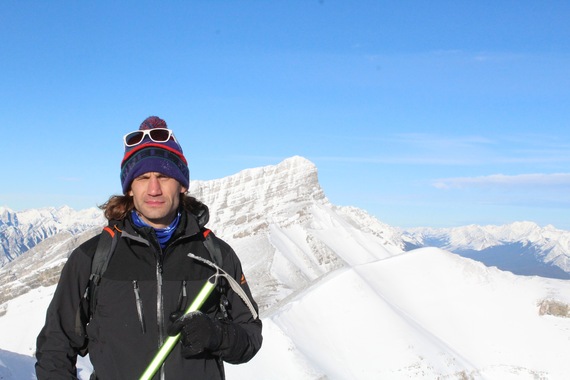 Recognizing Risky Situations:
You need to recognize risk in order to properly evaluate it and proceed in a decisive manner. When I'm in the mountains, I know that risk is gradational. When I'm hiking a trail on a beautiful summer day, my personal risk meter is low because I know that it's unlikely that my day will be ruined by something catastrophic. During these situations, my brain is on cruise control - taking in the scenery and looking for wildlife. When I'm traversing a vertical, snow-covered ridgeline, and having to kick my crampons into the wall or face falling, my risk meter is at the other end of its range. When the consequence of a mistake is severe injury or death, my brain is all-in, and incredibly focused. Most of the risk we face is not so binary, often sitting in the lower-middle, the rewards, or consequences are not as obvious. This is where I tend to really listen to my gut - as my conscious brain can often overthink situations, possibly leading me astray. Examples of these situations can be something as simple deciding whether or not to throw a jacket into your back-pack as you head out for a run on a sunny day, to going on that second date. By consciously thinking about the risk-reward/consequence scenario you will become better able to recognize risk, and hopefully better assess where it lies on your risk meter.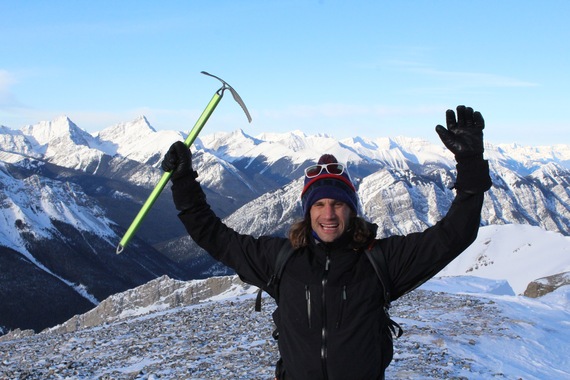 Hedging Risk:
Hedging is a technique where individuals bet against themselves to lessen the consequences of failing to achieve one's goal. When I was contemplating my exit from the oil industry I didn't just jump out of it and start pitching televisions shows with my fingers crossed, I started hedging years earlier. In 2008 I founded my volunteer scientific exploration organization Adventure Science, and then in 2011, started Stoked Oats. I didn't know whether either organization would grow, or provide a platform to help me transition to living the life I wanted, but ultimately it was Adventure Science that struck gold in providing the concept from which we created Boundless. Living in the mountains, I know that the weather can be fickle, so I hedge even on the best days and when going for speed records by adding extra gear, food, and supplies to ensure that bad weather doesn't derail my effort. Sure, extra gear means extra weight but I've been turned back more than once by bad weather when I didn't bring the proper gear. I now consider this bit of extra weight as insurance against a day wasted by the elements.
I've learned to love risk and embrace challenges that scare me. I feel that these challenges are my greatest teachers in life, and help me best connect with the true me. While I never dive headlong into high risk endeavors, I've developed strategies that have worked for me in the past and help to increase my comfort level, which allow me to take on challenges that let me soar to new heights.