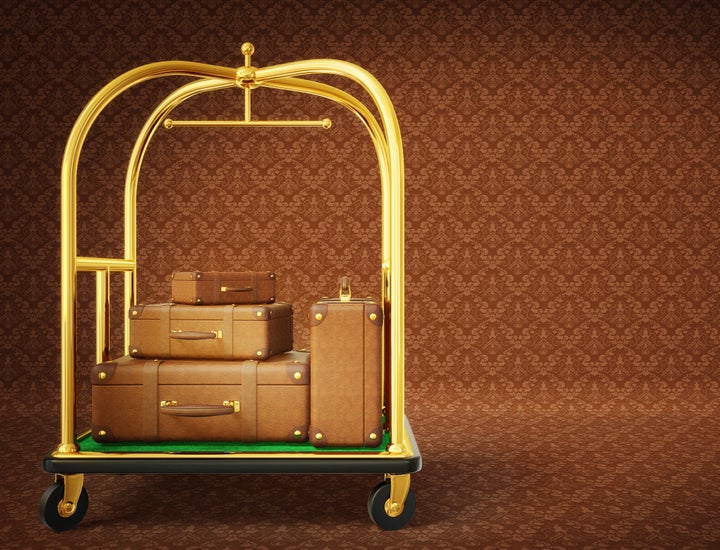 I generally don't take too many chances. I'm the type of person who makes daily schedules and likes to have her life mapped out in detail, without allowing space for changes. So last year, when my family decided to move to America, I was quite hesitant. I didn't want to leave my perfectly charted, comfortable life in Pakistan and move to a different continent. I didn't want to leave my high school where I was first in almost all my classes, where I was so... settled. But I did. And it worked out amazingly well.
My family had been planning to move for a few years, but we were too scared to actually go through with it. Every few months my dad would say, "We're finally moving to America." I'd come to treat it as a joke. We had the visa. My dad already had career prospects in the U.S. It was just the fear of moving, of embracing such a drastic change, that held us back. Then in 2012, we finally (for real this time) moved. My dad told us in August that we'd be moving in a month. I didn't take it seriously -- I thought it would turn out to be like all his other plans. But this time it was different. It finally hit me when I saw my mother packing up all our stuff. I was given two options: move to USA along with my family, or complete my final year of school and stay back with my grandparents. I chose to move.
Since all of our previous plans had failed to materialize because of second-guessing, we decided to act upon our resolution immediately. We didn't want to give in to our fear again. In August we decided to move, and in September, we landed in San Marcos, California. My dad booked the earliest flight available. My friends thought I was joking at first. Then they got upset with me for telling them so late. It was weird trying to convince people that my family had decided to move only a few weeks before actually moving. We packed our lives into 10 suitcases -- it was like going on an extended vacation. I dumped some of my clothes into a suitcase, and then packed a few novels and my SAT textbooks. I had to leave most of my belongings and my house behind. It felt surreal.
We lived in a hotel for the first month. I couldn't really complain about that -- it felt like the "Suite Life of Zack and Cody," where I got to call a hotel my home. A lot of our time was spent looking for houses. Nothing seemed to make sense at first, but we finally found a house that we liked. We moved in on October 4, exactly a month after we'd landed in USA.
Back home, I had been completing my last year of high school and was preparing to apply to university. I'd expected to continue high school in the States, but I wasn't really sure of what would happen. My dad's exact words were, "We'll figure it out when we get there." But then the counselor at the local high school told me that I couldn't enroll since I was 18. Community college deadlines had passed, and I ended up taking an unplanned gap year. The old me would have completely freaked out. (I know a lot of teens would love to skip a whole year of school, but that gap year disrupted my planning.) Eventually, I embraced my situation and decided to go with the flow.
This unexpected stretch of free time has its advantages. I can do everything that I've always wanted to do but didn't have time for before. Over the past few months, I've made so many new friends, learned new cultures, read crazy amounts of books, and most importantly, I've been able to focus on my writing. Now I'm working on a novel, writing for SPARK, a feminist organization, sending my articles to Rookie Mag (my favorite mag ever!), and just writing about anything and everything. Plus, I have endless possibilities of what to do next: Get a job, learn a new language, volunteer, devour every book at my local library....
Looking back, I'm amazed at how great this move turned out to be. I had expected the worst: Racism, culture shock, uncertainty and loneliness. Some of my friends who had moved to the U.S told me to expect months of extreme homesickness. But I felt none of that. I was surprised at how well my family and I adapted. And now living here feels so natural; it feels like we've always lived here. I'm lucky to have moved with my family under favorable financial circumstances, and to have had so much help and guidance from friends.
This trip has taught me how to embrace change and uncertainty, to trust life, and to step out of my comfort zone. I was so hesitant to move at first because it was a journey that wasn't completely charted out, but I ultimately managed to find my way. Life rarely unfolds as planned, but by taking chances and constantly moving forward, I can get where I want to be.
Calling all HuffPost superfans!
Sign up for membership to become a founding member and help shape HuffPost's next chapter