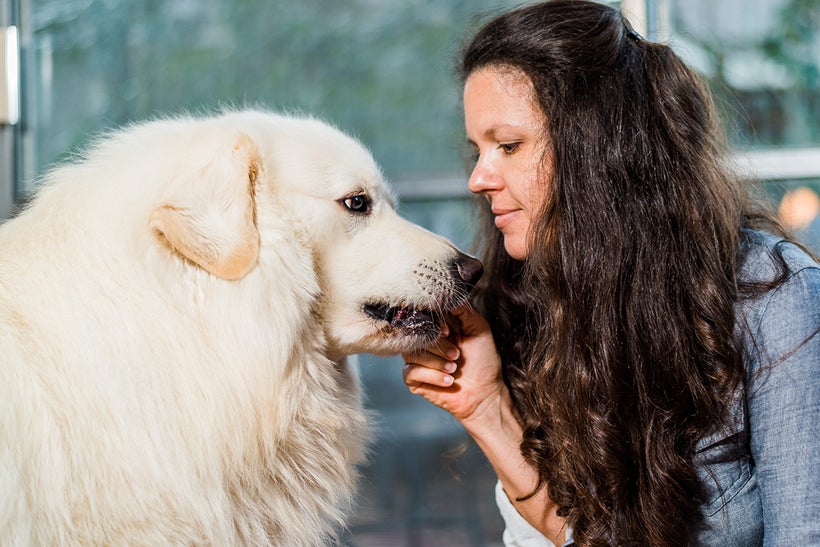 Over the past 4 months, I've faced and overcome several challenges that have left me grateful, and ready for the next chapter of my life. I have embraced my path of motherhood, and my role as a woman.
I was not sure how much of my journey I would share, but I hope that it can help someone else with theirs. I want to say here, I never felt like a victim, and I feel I am always in full control of my my life and how I choose to create it. That said, I have the understanding that fear creates as much as love.
At the beginning of fall last year I woke up with a migraine, the first one of my life. It honestly felt like I had drank a full pint of tequila the night before, but I hadn't had a drink in weeks. I waited a few hours, drank water, and still no relief.  After a trip to urgent care, and for the time being, I had relief, but no answers. The day before I had also been vomiting, but I thought I had just eaten way too many avocados. I couldn't get enough avocados...I'd been eating them for days.  So, back at home I was lying on the couch and trying to piece together what my body was telling me. I drifted in and out of sleep with no answers.
The next day I felt worlds better, and just shrugged it off as a reset and purge my body must have needed. Well, not so fast...my body decided to throw up another red flag, crazy awful back pain. Not just the lower back pain I'd felt off and on that I chalked up to long days at my desk, no this was rip my spine out back pain. In fact, I couldn't even lay down. I stood up all night, in tears, holding a heating pad on my back. My mind spinning and searching for answers.
Morning brought another trip to urgent care where she took xrays and I expected her to say I had a disk issue. Nope, nothing. Another sleepless night of pain. Over the next few days my back pain doubled and now included pain in my lower stomach. Long story short, I was sent for STAT MRI and CT scan on Halloween. The result? Ovarian cyst, only 3 cm.  Well, at least I had an answer. Only, I felt like the results didn't match my pain. I felt I needed to be grateful that there wasn't something more serious. I continued to search my body for answers.
I headed off a few days later to my gyn to follow up. He came into the room and sat down and explained that it was small and most likely would resolve itself. I asked about the pain and he said it was most likely due to my cycle.  Let's just wait and see he said.  Wait and see? I just went through the week from hell!
Back to my primary doctor… Now I am not a doctor kind of gal. I eat healthy, I exercise… although somewhat sporadically. I do take care of myself and I usually listen to my body.  I knew my body was telling me that my life had to change. I wasn't totally in the dark though. I had just sold my business with my boyfriend and we were both committing to new more heart-centered careers. I also knew that there had been a lot of stress over the previous year, and I had stifled my creativity far more than ever in my life.  So from a body illness perspective, the cyst made sense.  Blocked creativity. Lack of Joy in life (too much stress). Ok, makes perfect sense. Well time for change!
Fast forward a few weeks, and the pain in my stomach just would not go away. My primary doc suggested I see a new gyn, and I was happy to do so. My first visit was a get to know you, but come back next week for an ultrasound. The ultrasound was painful, and as I was laying there I knew that I wasn't going to like the outcome.  The cyst had grown, and now there were two. The total mass was the size of a grapefruit. It appeared to now be solid as well.
I was in a complete panic. My first thought was cancer. As a person who believes that our bodies develop dis-ease and health related issues to get our attention and to prompt change, I was concerned. I began journaling and reaching for the answers, although I knew my answer really. I had not showed up for myself creatively, passionately, and consistently. I was born to be a writer, a leader, and someone who inspires others. But I had been playing small and getting caught up in distractions, and creating stress, chaos, and reasons NOT to live my purpose.
Time and again, I turned my back on my passions, my dreams, my desires, and my purpose. I would find my way back and then I would distract myself yet again. I would revert to doing work I was comfortable with, and that I found to be easy, and not stretching myself to live in my zone of genius. This had been going on for 3 years. I thanked my body. I knew that the mass that had formed held all of the toxicity of that denial.
I sat again in my gyn's office, this time he explained surgery was the only way. He said total abdominal hysterectomy. Wait! What? I'm 39 and I have no children. I left that day with such an empty feeling. Fear, despair, panic, and soul searching.
I want to be honest, with you, and with myself. I've never really wanted children. That is something I have always known, but isn't exactly the societal norm.  But now, to lose all ability was heart wrenching. I knew I had to do what was healthy for my body, and my ovary could not be saved.  I was faced with a loss. A loss of my womanhood, a loss of motherhood, and I had to forgive myself. I had to thank my body.  
With the surgery scheduled for two weeks out, the week of Christmas, I knew I had to research alternatives fast. I began a cleanse immediately. My boyfriend was headed to Denver for a week. I detoxed...physically, emotionally, and mentally. I journaled with everything I had. I searched my soul, I forgave and thanked my body. I journaled through every situation, and every outcome I could imagine. And, I made peace with my decision, after all, it was MY decision.
The day prior to the surgery, I went in for my pre-op and I explained to my doctor that I wanted to keep my uterus. I knew I would have the ovary and both tubes removed due to the existing damage from the cyst/tumor. I could keep my other ovary, to keep me from surgical menopause, whew!  I was just not "ok" with removing my uterus, it is the structure that maintains that space, and again, to be honest I made this decision partially out of vanity. In some cases, complications of settling organs, and the severing of the tendons that hold the uterus in place can cause a shortening of the spine, also causing the ribs to drift down toward the pelvis. This was my decision. He warned that it could mean another surgery to remove it, but I was willing to take the chance.
It's now been 8 weeks now since my surgery. The thing that has really stayed with me is the sense of loss. Even though I didn't desire to have children, the fact that I can't naturally conceive now, leaves me with a sense of loss. Over the first few weeks, I was very emotional, and even a bit depressed. There was the pain from surgery and the fact that I could really move much, but more so than that, there was a freeing of emotional energy that had been "stuck" before. The mass had been removed, and the physical recovery was only part. I also had to heal emotionally and spiritually.
I knew that even though I could no longer give birth to a child, there was now clear space for me to give birth creatively. I knew that I was now clearer to write, teach, and even love from a newly healed space. Nothing could have prepared me for the sense of loss that I felt, I really didn't expect it at all, but I know that this is my journey. Every step I've taken had been preparing me for every step I will take.
So again, I forgive myself for not showing up as I know I am meant to. I thank my body for warning me (without cancer). I honor my body, my womanhood, and my motherhood. I walk my path from here on out with purpose, love, and peace. I wholly embrace my role as a mother to my pup, I would not trade that love for anything. I know this is MY life. I love it with everything I am.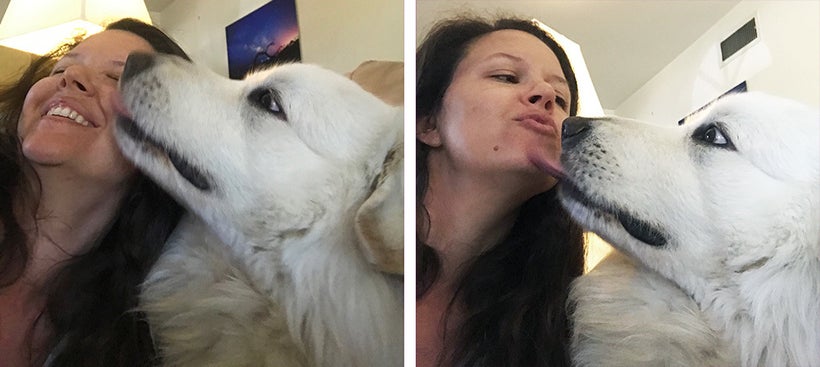 TaraBella is a Life Coach, Writer, Expressive Arts Therapist and Mentor. Since 2007 she has been on a mission to be a shining light and inspiration daily. With a focus on self-love and authenticity, her passion is to help women discover their own inner passion and live truly empowered and authentic lives!
If you'd like to work with me, or you have a question, or just want to say hello, please come over to my site and email me, or PM me from my Facebook page.
Calling all HuffPost superfans!
Sign up for membership to become a founding member and help shape HuffPost's next chapter
This post was published on the now-closed HuffPost Contributor platform. Contributors control their own work and posted freely to our site. If you need to flag this entry as abusive,
send us an email
.