In honor of National Adoption Month, we're sharing the stories of adopted teens. Do you have a story to tell? Email teen@huffingtonpost.com.
I walk toward the place I'd been abandoned, my shoes making imprints in the dirt. It's the summer of 2011 and the muggy air is swallowing me whole. The place is deserted; the quiet rumbling of cars occasionally driving past is the only other sign of life. I stop in front of the gate and study the school, with its chicken-wire fence and vacant appearance. The wind rustles the leaves in the few trees that stand nearby and I look up as a tide of feelings washes over me. The uneasiness I always feel when thinking about being adopted disappears and I smile ruefully. Disregarding my status as an adoptee had become a habit of mine, but seeing the truth changed something within me. Lost in thought, I think back, remembering all those years I had tried to forget about my past...

I was abandoned in Gao'an, China in the spring of 1996. At eight months old, I was adopted and taken to the United States. I never considered what it would mean to be adopted since I was the happiest kid in the world with my adoptive family. However, my ignorance was short-lived after I presented a family heritage project in second grade about my Chinese roots. My unique presentation emphasized the differences between myself and my classmates, which led me to disregard my past since I didn't want to be different.
Throughout the rest of elementary and middle school, I brushed off any mention about being adopted and chose instead to focus my thoughts on things like playing Candy Land in the library on rainy days and practicing my clarinet for the annual May Fete Parade. The past can never be completely buried though, and the fact that I was adopted snuck its way back into my thoughts in high school. I noticed how people reacted when I went out with family. I learned that I was one of the few Chinese students at my school who couldn't speak Mandarin, which made me feel like an outcast in the Asian community. I felt desperately left out when my friends talked about their relationship with Chinese culture while I couldn't. Constantly regarding these differences in a negative light made me question how I saw myself, and that negative light didn't turn positive until my trip to China.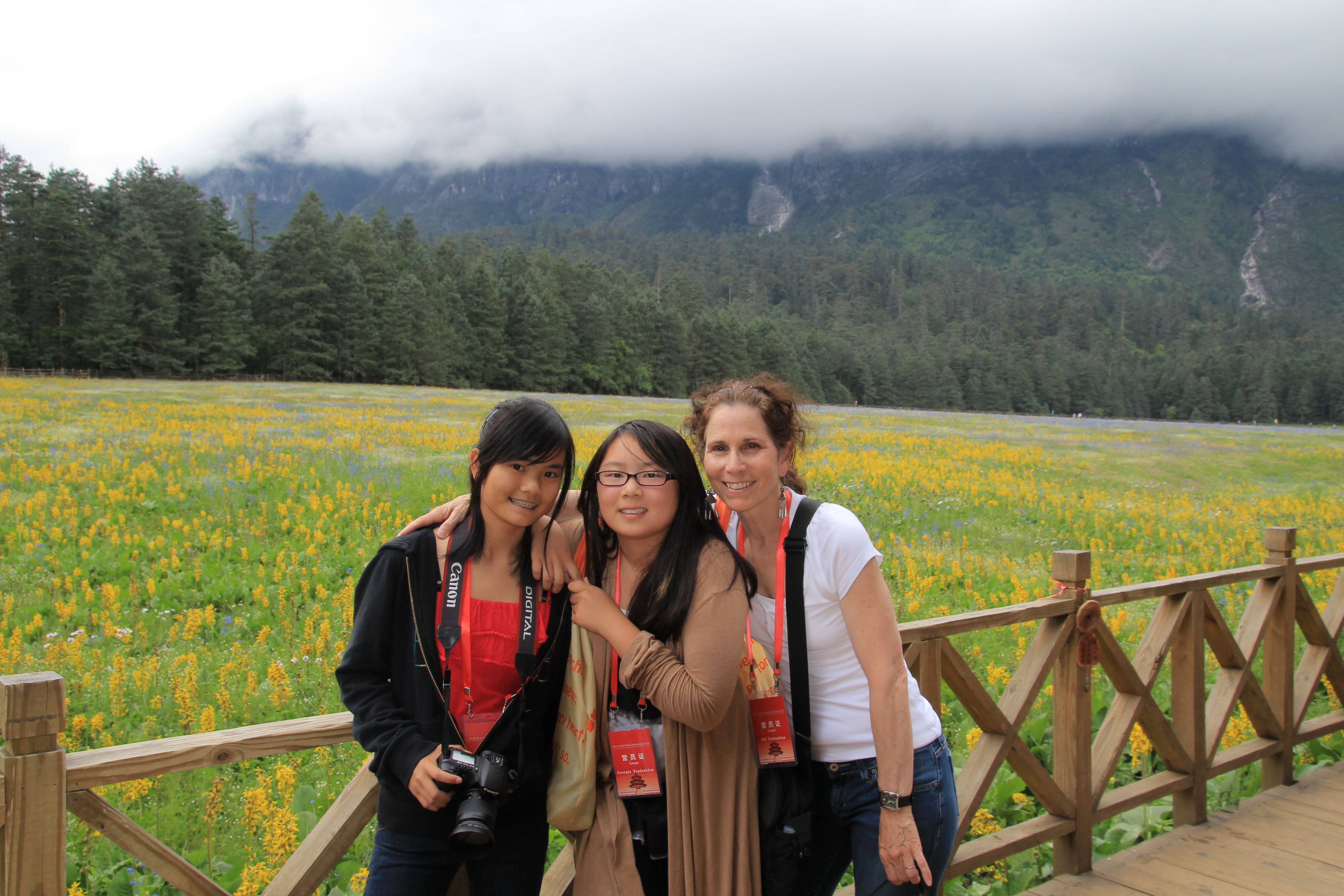 Breaking out of my thoughts, I walk up to the sign on the fence and study the delicate grace of the Chinese characters. On the previous day, I had visited my orphanage, meeting the director and the woman who had taken care of me. The experience of visiting my orphanage struck something within me, and I could no longer deny the reality of the two places in China that I had a connection to. For the first time in my life, I saw myself as I truly was: a Chinese adoptee. These two visits were the turning point in my ever-confusing struggle with self-identity. After all those years of trying to ignore my past, I was facing it head on.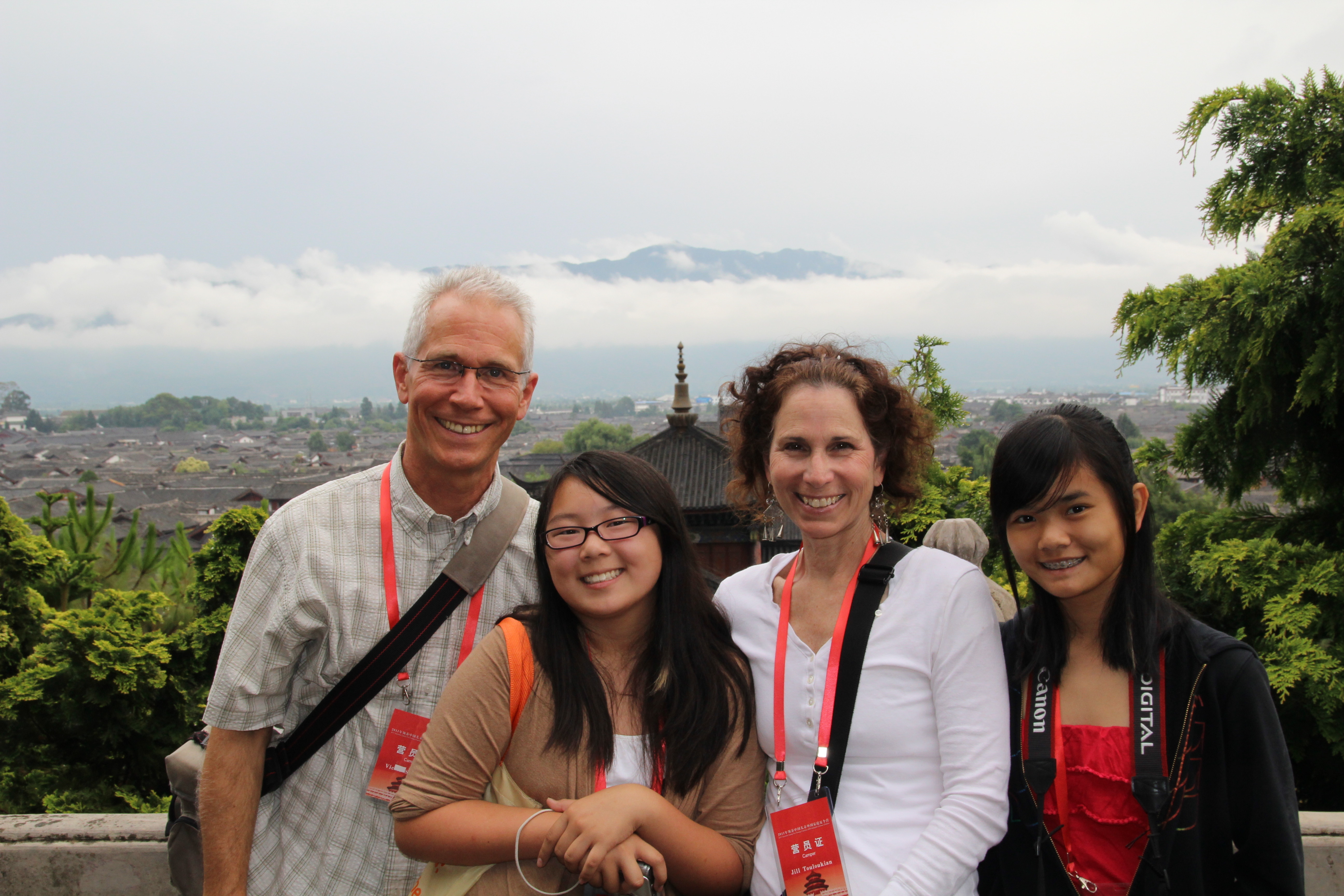 After returning home, I changed my internal perspective. I read about other adoptee stories and how they were similar to my own through blogs and other types of social media. I connected deeply with the documentary Somewhere Between, which portrays the heartfelt stories of four other fellow adoptees. When my friends talked about their Chinese culture, the one thing I had wished I could share with them, I no longer felt a stinging disappointment, but rather a melancholy acceptance knowing that I didn't have to be like everyone else. Differences are what make our world prosperous and diverse, and understanding those differences is something everyone should be able to do. Although I will always carry the burden of my past, I will more greatly carry the strength I have found in my continuing journey of acceptance.
Alexandra Touloukian is a recent graduate of Palo Alto High School in Palo Alto, California and will be attending the University of Vermont, Class of 2018. She was born and adopted in Jiangxi Province in 1996.
Related
Popular in the Community