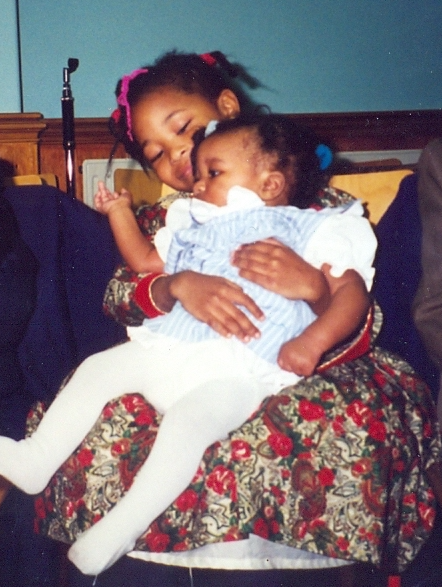 My mom had always relaxed my hair. She told me I cried when a comb came anywhere near my scalp, so she thought relaxer would make things easier. Unfortunately being diagnosed with severe eczema around the age of 4 (the same time she started perming my hair) meant that the chemical straightener being regularly applied to my hair made my sensitive scalp worse and worse. Scabs and burns on my itchy scalp became a normal part of my childhood, there were even two occasions when my hair was being permed and, even through the relaxer was left on for the recommended time, all the skin from the back of my neck burnt off.
Scabs and burns on my itchy scalp became a normal part of my childhood.
I had a bright pink neck for months afterwards. Every two months or so I would go with my dad to pick up some kiddie perm, excited at the prospect of sharing the straightened ringlets of the smiling girls on the box in their denim jackets and girly necklaces. Time and time again my hopes were crushed when instead I ended up with thin, limp hair which often fell out in clumps. There was always an aunty visiting with some wonder cream to apply to my bald patches. None of them fixed the problem. Now that I wear my hair in its natural afro state, it is full and thick but for years I had been led to conclude that I had thin, sparse hair. Needless to say, I was not a very confident child!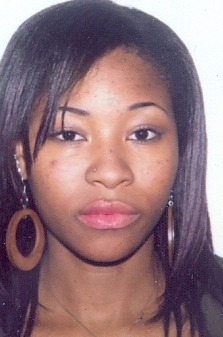 I grew up one of the few black girls in my school and my hair was constantly the butt of jokes or the trigger for questions from my white and Asian classmates. I grew to prefer, "Why doesn't your hair blow in the wind?" and, "Is that horse hair?" to having another kid pull out one of my braids, feeling the need to touch my hair to understand. I couldn't explain how it was different as I didn't understand it myself. Having it drilled into my head that my hair had to be burnt into submission before I was acceptable to society made me so insecure that, by my teens, I would frequently run to the salon with my hair hidden under a bandana, hat and hood for a 9 am appointment. I had to make sure no one could possibly see my hair before it was straightened and weft. My hairline began to disappear and my hair continued to fall out leaving sparse patches, not problems a 15-year-old should be dealing with! I responded by adding more and more tracks to my hair and constantly changing my parting to hide the lack of fullness. When I was 18 I headed off to study law at college. A friend from my halls would relax my hair for me as I couldn't afford to go to the salon. One day she said she wouldn't do it anymore as I needed to give my scalp a break. She had just gone natural and was making natural oil blends which she shared with me to use on my eczema. After a brief panic I tried to embrace my natural hair, wearing it in kinky twists to get used to the afro texture after I initially cut it all off. Some women look great with short natural hair. I looked like my big brother.
I had assumed that if [a relaxer] was really that dangerous I wouldn't be able to buy it. Unfortunately this is not the case.
I'm now very glad that I suffered from burns, rashes and other problems as the need to make our own ethical range of natural hair care products in collaboration with scientists, has likely helped me to avoid a whole host of other health problems!  We've been privileged to help countless other women too -- in fact I've been shocked at how many shared my plight. We've even had emails from two different African American women who work with cadavers and found that Black women would frequently have chemical damage to the skull, and in some cases scarring on the brain which were believed to be linked to relaxer use. The fact that our families use the products we make ourselves means we are extra careful to ensure they are only full of goodness.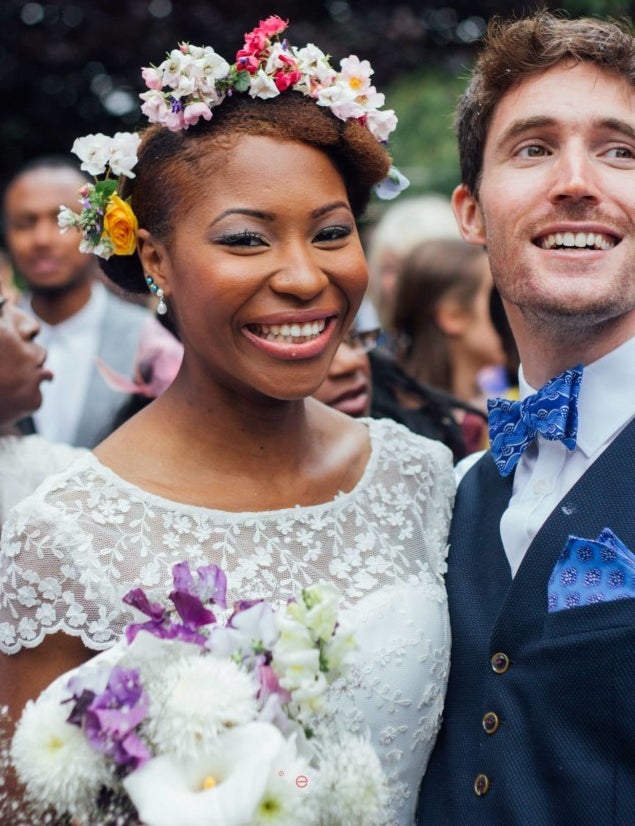 I'm expecting my first child very soon and if I hadn't gone natural I don't think I could raise my daughter to love her God-given curls. I could have talked the talk but she would have sensed my insecurity and seen how my actions reflected a deep rooted belief that I wasn't good enough. I would have taught her that she had to take drastic steps to comply with how society expected her to present myself. I am glad that Joycelyn refused to perm my hair and that I've learnt to look after my fro over the past 6 years, now I can teach my daughter to care for and love herself the way she was made.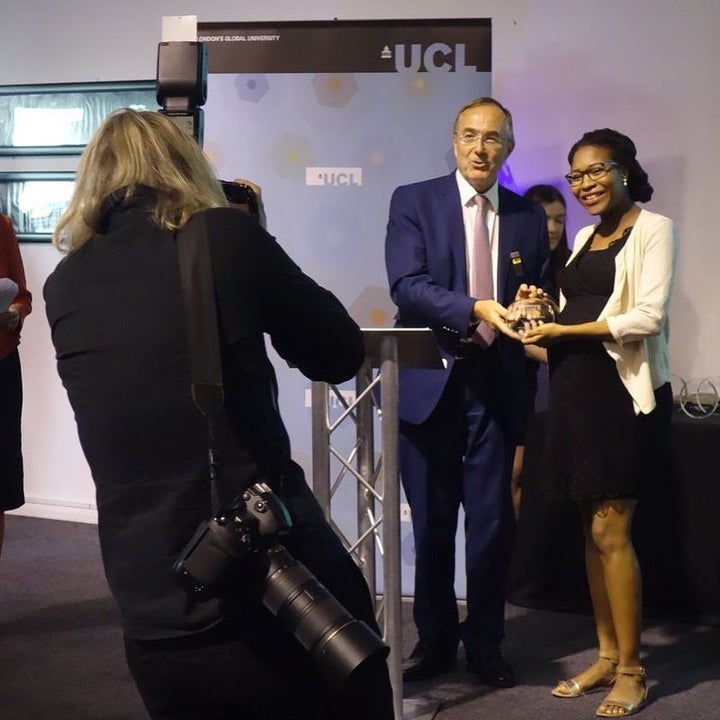 Calling all HuffPost superfans!
Sign up for membership to become a founding member and help shape HuffPost's next chapter