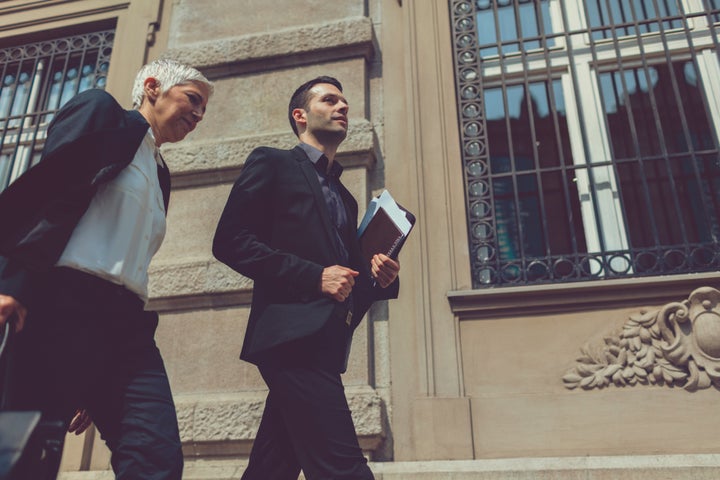 Since time immemorial Americans have reveled in the sport of lawyer bashing. While people generally appreciate lawyers who help them personally and professionally, they routinely rail against the profession. Many share tales of terrible, greedy lawyers to whom they refer as "shysters" or describe as "crooked." Countless pejorative narratives appear in casual conversations, popular culture, and purposeful editorials. This negativity has become embedded in the American psyche, to the point that many attorneys themselves indulge in recanting unflattering jokes about lawyers.
More telling, however, has been the profession's somewhat cavalier attitude toward the negative image of lawyers. Perhaps having become immune to the culture of lawyer bashing, many appear to accept the negativity as a norm that is, at best, an exaggeration, or worse, an immutable fact of life.
In my view, the profession can no longer afford to ignore its negative image. Twenty-first century, democratic societies require legally trained individuals who can assist in navigating the inherent complexities of today's global market. This need, coupled with issues related to access to justice, amplifies the continuing utility of lawyers—particularly those who follow the time-honored requirement to embrace professionalism. To this end, negativity must be countered with truthful narratives of lawyers who advance the cause of the defenseless and the disadvantaged, and seek ways to uplift society as a whole. Though seldom shared, these narratives abound, and I happily share a particularly poignant one that occurred in May.
In a true act of selflessness, a George Washington University law student, Andrew Miller, 23, came to the aid of John Rowley, 62, who was viciously attacked by a group of teenagers as he stepped off a train at the Gallery Place-Chinatown Metrorail station. Rowley, a partner at the law firm of Baker McKenzie, had been severely beaten and thrown toward a moving train. When Miller rushed to the victim's rescue, the teenagers stepped over Rowley and attacked Miller. Stating, "there was no time to be afraid," Miller fended off the attackers.
Rowley lauded Miller as a hero and further recognized him to be "a cut above." For Miller, who had no idea that the victim he assisted was a lawyer, his courageous act led to an unexpected benefit. He subsequently accepted a summer associate's position with Rowley's firm.
This heartwarming story exemplifies the tremendous character that countless lawyers possess. Other less dramatic, but equally compelling narratives exist, such as lawyers mentoring disadvantaged students, providing free services to immigrants, or becoming a resource for the unemployed or the homeless. These acts embody the very essence of professionalism and must be appreciated by law students. They should also be featured more prominently in discussions and writings about the legal profession.
From the moment they walk through the doors at the George Washington University Law School, students learn the importance of marrying duty to self with duty to society. The manifestations of this pedagogy have been telling. The Class of 2017 at GW Law clocked nearly 110,000 hours of free legal services for those in need—an unprecedented record at our law school. GW students join a host of other students at law schools nationwide in this important quest to uplift society.
Inculcating in law students the need to focus simultaneously on duty to paying clients and duty to society as a whole reinforces the time-honored obligation of the professional lawyer. Manifestations of this obligation, along with sharing narratives of lawyers who do give back, may one day juxtapose stories about "shysters" with narratives about lawyers who are true humanitarians.
REAL LIFE. REAL NEWS. REAL VOICES.
Help us tell more of the stories that matter from voices that too often remain unheard.