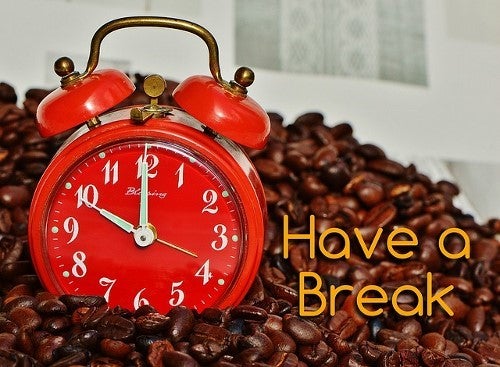 We live in a world of many stress-inducing triggers that can lead to an unhealthy lifestyle impacting our peace and well-being. Self-care is becoming increasingly important in today's digital era. So how does one reduce stress and improve well-being? What tools can help us do more of what we want to do and help us stay fresh, alert and productive? I spoke to Rajshree Patel who is a recognized self-awareness coach, leader in personal development and trainer with the Art of Living Foundation.
Here are excerpts from the interview:
Q: Why is the practice of breathing and meditation particularly important in today's times?
The more demands there are in the world today, the more we need to know how to internally pause. We are constantly multitasking - we have separate chats going on at the same time, we are listening on the phone and watching TV, sending emails, taking care of kids—there is so much mental activity going on. We are dispersing in so many different ways. One simple principle of how the mind works optimally is that it needs a place to re-center itself so that it comes back out more powerful. It's no longer about "Should I" or "Do I need to" but "When do I do it" and "How often do I do it." That's the real question now! You can't keep taxing this instrument called the mind! Even our telephones have to be recharged, or we have to close the multiple apps running on the computer so that the devices function better. The same applies to the human mind.
Q: How can these tools of skillful use of the breath and meditation help individuals engage and influence better at workplace?
When we are stressed out, we don't come from the best place while engaging with people. More than our words, our vibes communicate. When we don't feel well, naturally we tend to move people away because we come from a place of push versus gentle pull. Handling our own mind is the simplest and easiest way to influence people, create a sense of collaboration - a sense of team. It doesn't happen if you are operating from a point of disconnect, stress or pressure. The better your disposition, the better is your perception and the better your outlook, the more you engage and influence others whether it is your team or at home.
Q: In the San Francisco Bay area where companies often announce layoffs, what would you advise to those who lose their job?
When you are laid off, there is a lot of pressure and demand on that person. In looking for another job, the last thing we need to do is to communicate the desperateness of that side. The more centered, more calm and more quiet we are, the more clear we can think, the more clear our decisions are, the more positive support we get from nature. Worrying about it will not change it but it's possible that being calm and centered could change it.
Q: What is unique about the meditation program offered by the Art of Living Foundation?
It is the most effortless meditation there is. Many meditations out there require a lot of effort, focus or concentration. This is simple as lifting a dumbbell. You lift it, put it down and build the muscle. It's simple and easy and anyone can meditate. This is the effortless way to peace.
Q: Would you say that the breath and meditation practices are a necessity today?
We know that taking a shower everyday is a necessity - it's physical hygiene. Brushing our teeth is a necessity -it's dental hygiene. Managing the mind that manages everything else is a necessity - it's mental hygiene. We try to find a way to handle our mind in many different ways —from drugs to exercise and alcohol — but it's just not sufficient. You can't use drugs and alcohol on a daily basis. So breathing practices are the simplest way to clean the cobwebs and dust out of the mind so that you can function better and do more.
Whatever our outlook, vibe or disposition, when it is positive, more positivity comes our way. When we are frustrated and negative, then more negativity comes our way. Breath and meditation change our support from the universe and the life around us.