My Instagram selfie caption read "Kid-free and KI bound." To answer a few questions upfront: Yes, I take selfies. No, I don't care if you're pro or against them. And KI is an abbreviation for King's Island, the local amusement park. So, back to my story. I had taken my selfie and was headed to Starbucks to fuel up on iced caramel macchiato when the comments started rolling in.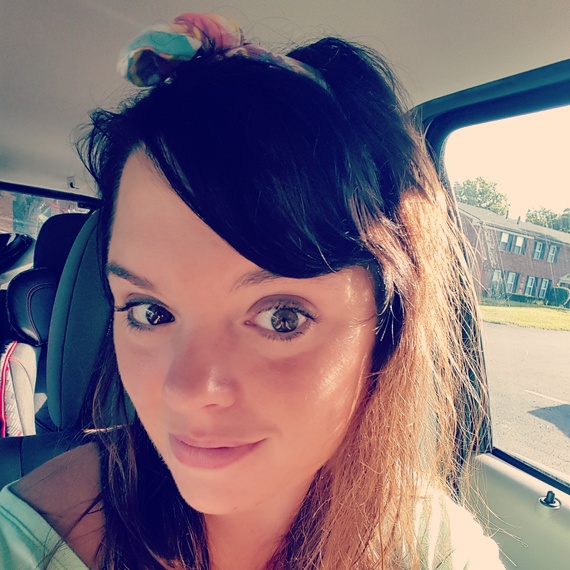 "Who are you going with?" "Are you going alone?"
Once it was confirmed that I was indeed venturing out unchaperoned (heaven forbid!), the accolades began.
"You are awesome!" "I give you mad props for going alone."
Aren't my friends the best for being so supportive? The thing is, I didn't know it was that big of a deal to do something alone. I do a lot of things alone. I get up in the morning with my kids alone. I travel with my kids alone. I take my kids to the park, library and grocery (when I'm feeling really brave) alone. And at the end of the day, it's just me giving the baths, reading the books, kissing foreheads and scratching backs until everyone is asleep.
Why should doing something for myself be any different? And why is there a stigma attached when a young woman chooses to go it alone?
See, when it comes time for my kids to go to their dad's for the weekend, I've composed a long list of tasks I'd prefer to do kid-free: eat sushi, get a pedicure, go to the gym, see a movie and lounge by the pool with a book in my hands. Do I welcome company? Definitely. And most of the time, I am fortunate enough to spend my "off weekends" with some lovely friends.
The truth is, though, at almost 30 (is there an emoji for uncontrollable sobbing?), my friends are busy people. They are in serious relationships; they have kids; they're working on houses, their careers, advanced degrees. Occasionally, I am unable to find anyone to drag along on my adventures. So what's a girl to do? Sit at home and cry about it? Umm, not this girl.
If my divorce taught me anything, it is that my happiness is my responsibility. It cannot depend on extrinsic factors or other people. I may have been strong-willed before my divorce, but I am fiercely independent now. If I want to do something, the fact that I'll have to do it alone will not deter me. When the choices are doing something fun alone or doing nothing, I choose fun every time.
So the next time you see me out grabbing sushi or taking in a movie alone, don't pity me. Don't assume I'm sad. Smile. Say "Hi." Pick up the tab if you're feeling extremely generous. Just know that I refuse to let my relationship status or my friends' busy schedules dictate my plans. I'm embracing the single mom life and even having a little fun along the way.