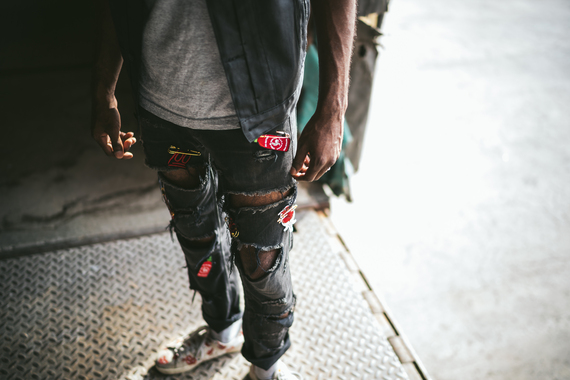 A lot of essential pieces we have in our wardrobe today can trace its roots to the military. The bomber jacket, the M65 field jacket, the peacoat, chinos, and cargo pants, were standard issue uniforms for individuals serving in the Armed Forces. Like the aforementioned clothing, the patch has roots in the Military; and it is an accessory that is making a comeback this season.
The origins of embroidery can be traced back to Ancient China, where they would take use various hand sewing techniques to patch, mend, or decorate their clothing. It eventually became a way to distinguish between royalty, to create luxurious tapestry, and more. As the practice began to spread throughout the world, each culture had embroidery patterns that were unique to them. The process to of creating these pieces by hand remain unchanged until the Industrial Revolution, which began in the 19th century. This time period was a time of remarkable change for Human history; it was a shift towards using machinery as the main means of production rather than traditional handwork. The same was true for embroidery when Isaak Groebli of Switzerland invented the Schiffli embroidery machine in 1863. The early Schiffli machines operated using a two-thread system and required someone to turn a crank in order for it to work. This was still a painstaking process but it allowed for every piece it produced to be identical. Then in 1898, Groebli's eldest son updated the machine so that a single operator can run it. By the end of the 19th century going into the 20th, embroidered patches were finding use within the United State Military as shoulder sleeve insignias that would specify units, divisions, and which branch you were a part of. It was not until the 1960s where patches became subject to novelty and the wider mainstream culture. You would see patches worn followers of the hippie movement, on boy and girl scout groups, to different working class occupations.
Today, there is resurgence in embroidery within the fashion world with high-end designers like OFF-WHITE c/o Virgil Abloh, Gucci, and Raf Simons putting patches on their most recent offerings. But if you want a patch of your own without the luxury price tag attached, take a look at these three brands that are currently offerings pop-culture inspired patches at a great price:
HALFPATCH is Canadian accessory brand that creates 100% embroidered patches that are inspired by Pop Culture. Their introductory "Emoji" collection take the popular 100 emoji and puts it into patch form. Other favourites include the "In Pizza We Crust" patch, the "I'm Hotter Than Sriracha" patch, and the "Kanye West 2020" patch. You can iron-on their patches on your favourite jackets or simply pin them up using the oversized safety pin that comes with it.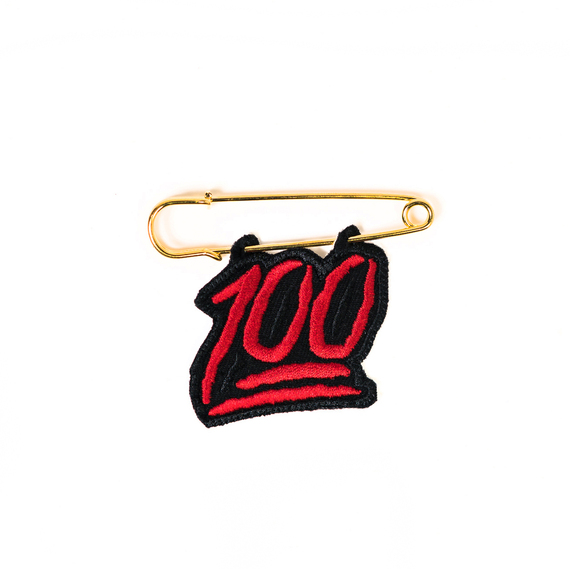 Maurice Blanco is a designer for New York based streetwear label Mishka and he is also founder of Tough Times Press, an accessory brand that he co-manages with his girlfriend. The duo has offered up tongue-in-cheek patches that give off all sorts of attitude. Their most popular patches are their "Go To The Beach" and the "Shoulda, Coulda, Woulda" patch. If you happen to pick up a patch from them, you can easily iron it on as well!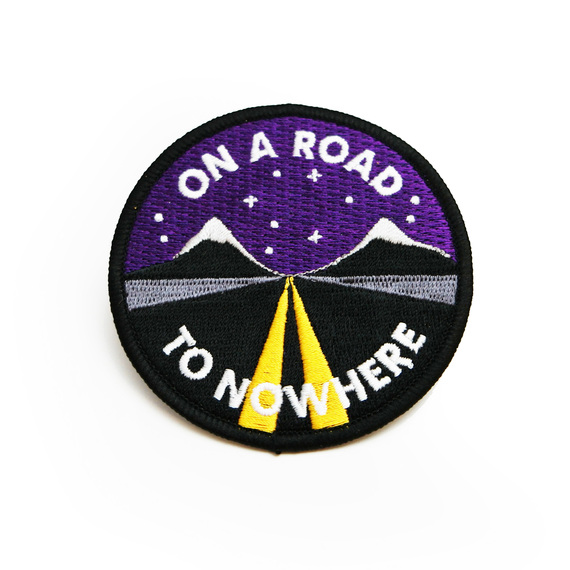 Ball & Chain Co. started out with one patch and it has since grown into a fledging label that offers pins, apparel, headwear, and more. They offer a mix of velcro and iron-patches that speak in double entendres and metaphors. If you want your patches to say something meaningful and ironic, take a look at their "Forgettable" patch or the "Growing Old" Patch.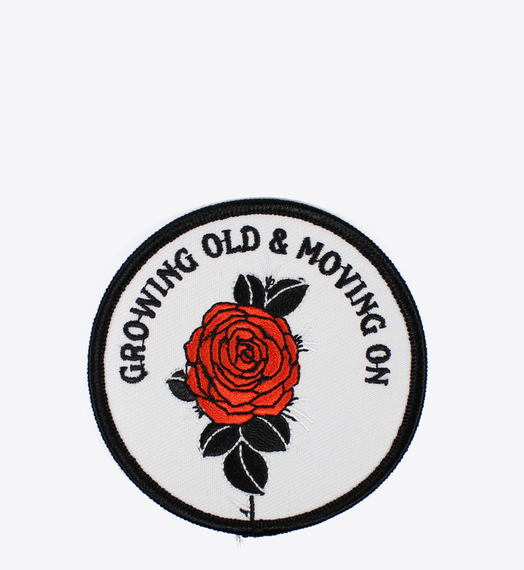 Disclaimer: This is not a sponsored post and we are not being compensated from the brands we have highlighted above.
Related