It was worrying: the young woman started having difficulty comprehending things she read and heard, and when many people were speaking in a room at once, she found it hard to understand what was happening.
Doctors soon discovered a tumor in her brain. But when she underwent surgery, the surgeon found something startling. The tumor was actually the woman's "embryonic twin."
Karanam recently underwent the minimally-invasive brain surgery at the Skullbase Institute in Los Angeles. Her surgeon, Dr. Hrayr Shahinian, says he was surprised when he found Karanam's embryonic twin. The twin had never developed, but it was still found "with bone, hair and teeth."
Shahinian told NBC Los Angeles that such tumors, a kind of "teratoma," are rare.
"This is my second one, and I've probably taken out 7,000 or 8,000 brain tumors," Shahinian said.
Karanam is expected to make a full recovery.
(Watch the NBC Los Angeles video of Karanam's remarkable story above.)
Stories of embryonic twins being found by accident are certainly unusual, but they're not unheard of.
In 2009, The Telegraph reported that Gavin Hyatt, a 30-year-old plumber in England, stunned doctors when his abdomen suddenly ruptured, causing the remains of his embryonic twin to spill out.
Fortunately, Hyatt was fine after the incident and said he decided to keep the remains of his twin in a jar. "I call him little Gav," he said, per the Telegraph.
Support HuffPost
The Stakes Have Never Been Higher
Related
Before You Go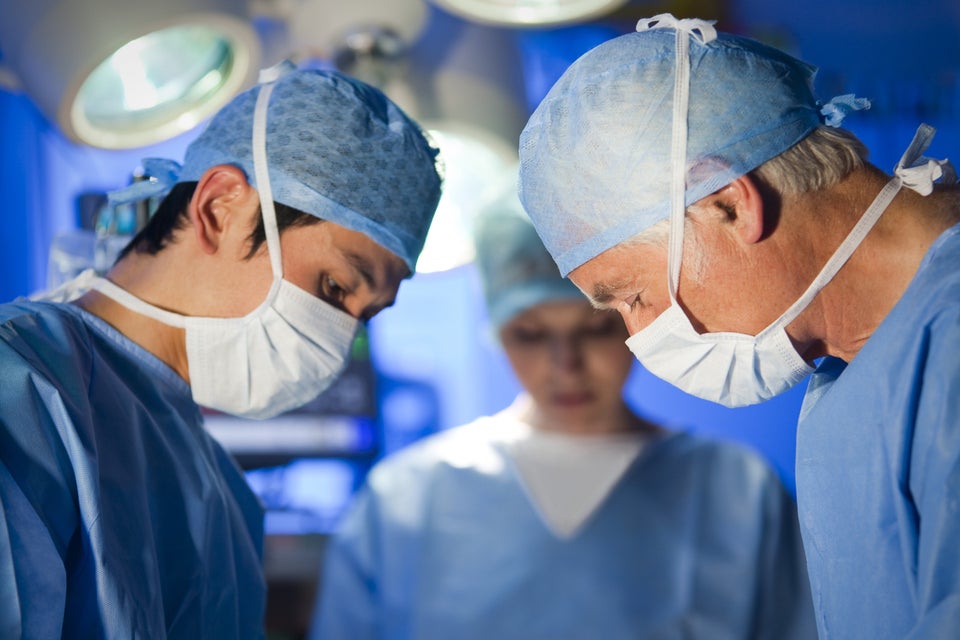 These Medical Marvels Are Proof Science Is Amazing
Popular in the Community